Team USA shooting pulled out a winning performance at the 2021 Tokyo Olympics, picking up a total of six medals – the most medals won for the sport since 1964.
Leading the pack were gold medal skeet shooters Vincent Hancock and Amber English.
Hancock pulled out an impressive performance, snagging a first-place win. Jesper Hensen of Denmark pulled out a silver finish while Kuwait's Abdullah Alrashidi secured the bronze medal.
This win serves as Hancock's third Olympic Skeet title, according to USA Shooting.
Fellow skeet shooter English also wowed, taking first place ahead of Italian shooter Diana Bacosi. Meng Wei of China took the bronze.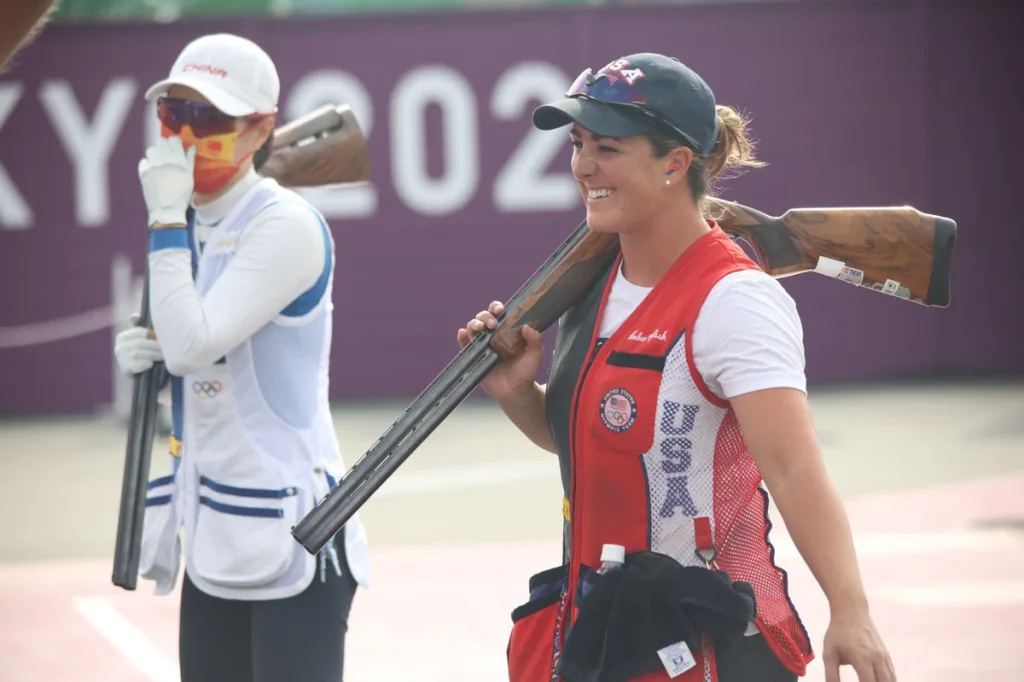 U.S. Air Rifle shooter William Shaner scored a gold medal in the Men's Air Rifle event.
Worth noting, Shaner, age 20, is the youngest USA Shooting athlete to earn a medal in an Olympic rifle event. He also stands as the only gold medalist in that event ever for Team USA.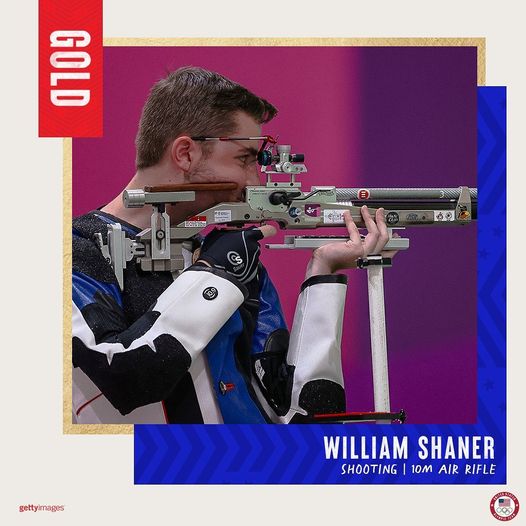 In Trap, Kayla Browning took silver for the U.S., with Rehak Stefecekova of Slovakia winning gold and San Marino's Alessandra Perilli winning bronze.
Browning started in 9th place in qualifications but battled her way to 5th, granting her a spot in the final, leading to a silver medal finish.
But the medals didn't stop there. In the team events, the U.S. took home silver and bronze.
Lucas Kozeniesky and Mary Tucker took silver in the 10m Air Rifle Mixed Team Gold Medal Match, while Brian Burrows and Madelynn Ann Bernau nabbed the bronze in Trap Mixed Team Gold Medal Match.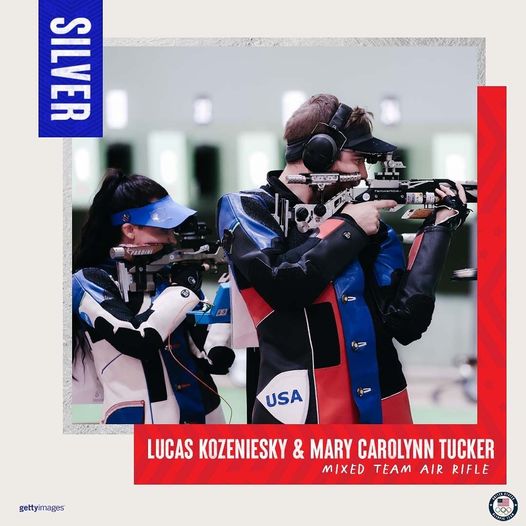 "I'm proud of the contributions made by every member of this team. In a period when training and competitions have been disrupted by the COVID-19 pandemic, our shooters came prepared to compete and win," Matt Suggs, CEO of USA Shooting, said in a press release.  
"It's been an incredibly difficult year for our coaches and athletes to prepare for these games. We had to make some difficult decisions about which competitions to shoot and which ones to forego," Suggs added.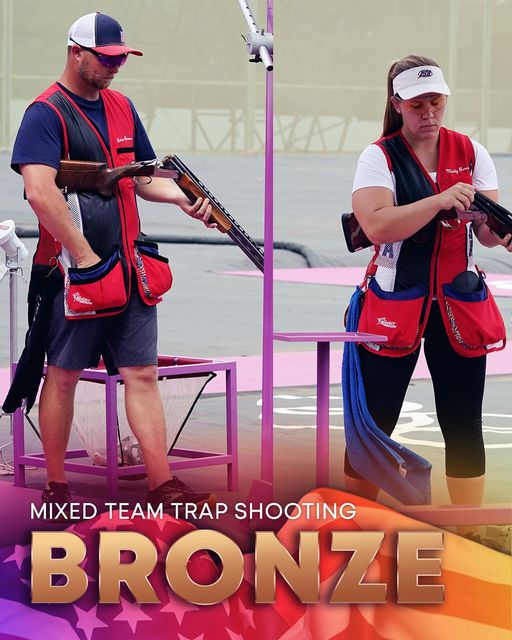 "Our national team coaches, Jay Waldron, Jason Turner, Dan Durben, and the rest of the staff made the right decisions balancing the risks of travel abroad with the need to prepare, and that paid off for us in Tokyo."
This is the first time since 1964 that the U.S. has taken home six medals in shooting. USA Shooting grabbed three gold, one silver, and one bronze in Los Angeles in 1984 and two gold, two silver, and two bronze in Beijing in 2008.
In total, USA Shooters Earned the Following 2021 World Rankings:  
Women's Air Rifle #1: Mary Tucker
Men's Air Rifle #1: Will Shaner
Men's Air Rifle #3: Lucas Kozeniesky
Men's Skeet #3: Vinny Hancock
Women's Skeet #3: Amber English
Women's 50M Rifle #5: Sagen Maddalena
Women's 50M Rifle #7: Mary Tucker
Women's Air Rifle #8: Ali Weisz
Women's Trap #9: Kayle Browning
Men's Air Pistol #10: Nick Mowrer
Women's Trap #11: Maddy Bernau
Women's Skeet #11: Austen Smith
What do you think of the U.S. Team's performance? Did you watch it? Let us know in the comments below. For more on Olympic Shooting, check out our guide on Olympic Shooting Events.
Source
Team USA Shooting Wins Big at 2021 Tokyo Olympics is written by Jacki Billings, Editor for www.pewpewtactical.com