Horror movies are filled with clueless people who don't seem to understand what it takes to survive. 
Well, we want to give our heroic readers a chance when facing off against masked serial killers or crazed clowns.
So, we've gathered some firearms we think can help you tackle any horrors — from aliens to inbred hillbillies to a seemingly un-endable serial killer.
Sure you could go with a Remington 870 or a Glock 19…but we figured, why not shake it up with some options that are outside the usual. Ya know, keep things fresh and fun.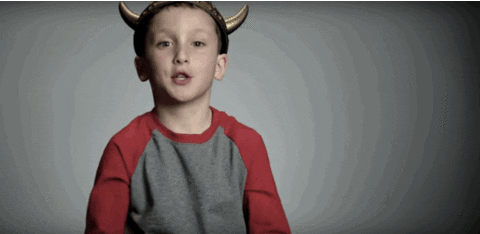 Ready to survive the scaries? Keep reading.
Top Weapons to Survive a Horror Movie
1. Kimber K6S Stainless
Horror movie villains seem to have no hint of decency when it comes to private shower time.
They insist on silently standing outside the curtain for a brief moment, only to expose you just moments later. 
The solution to keeping that knife-wielding pervert at bay? A shower gun!
Made of stainless steel, the Kimber K6s is a six-shot .357 Magnum that will easily fit in a waterproof box suctioned to the shower wall.
And you won't have to rack a slide with wet hands!
Now, when a crazed knife-wielding serial killer decides to surprise you, you'll have a surprise in return!
2. Ruger LCR
Did a crazy person lock you in their house? Did they chain one of your wrists to the wall? Perhaps they cut off one of your hands with an axe?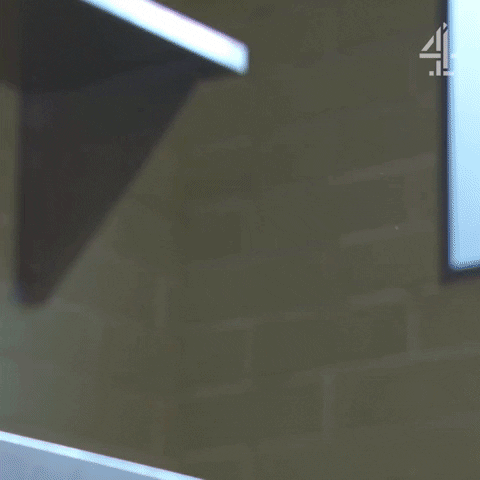 Good thing you always carry your trusty Ruger LCR! This deep-cover pistol not only discretely resides on your ankle until needed (a place horror movie villains never check), but also allows you one-handed operation.
So, no! You don't want to play a game! You don't want to put on some dead girl's clothes! You want to go home, and you're gonna do it, gosh darn it!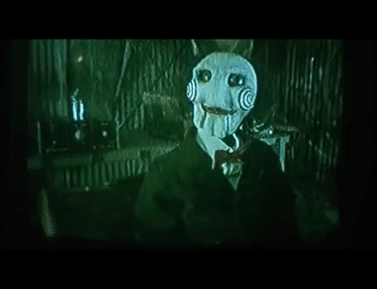 (You may want to invest in one of these handcuff keys as well.)
3. Rock Island Armory VR80
For far too long, horror movie survivors relied upon pump-action shotguns to get the job done.
It's time to up the ante!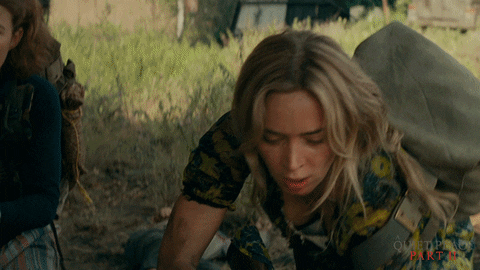 If you've got a host of smiling, R-rated versions of Pokemon heading your way, you need to know your weapon is going to have a high enough rate of fire!
And forget four rounds. You want 19!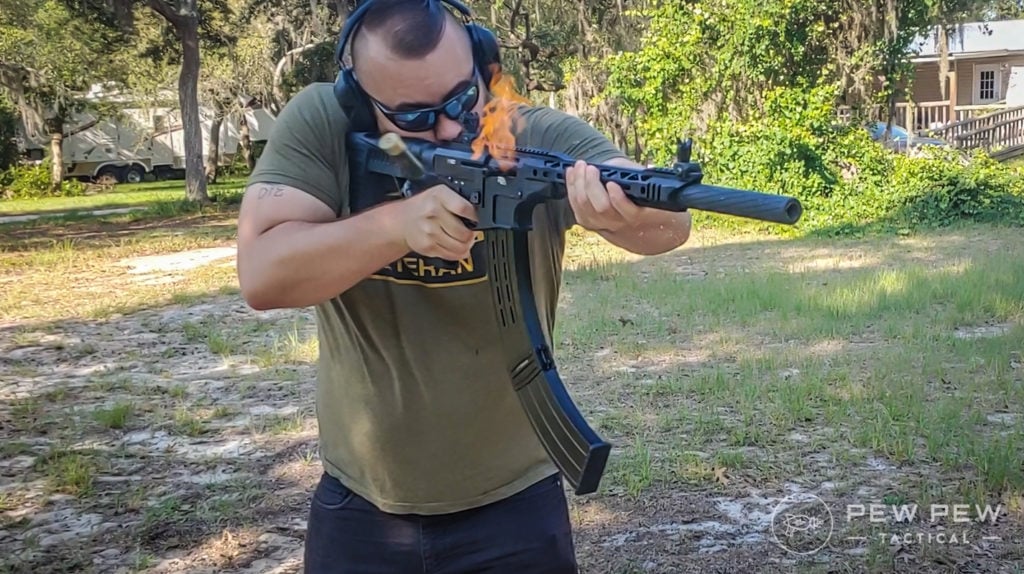 That's where this bad boy comes in.
Filled with 00 buckshot, this setup will help you to take back your planet, one raccoon-squashing alien at a time.
(It also works great for hordes of deadly spiders, face-hugging aliens, or for reliably hitting the nose on a killer clown from outer space.)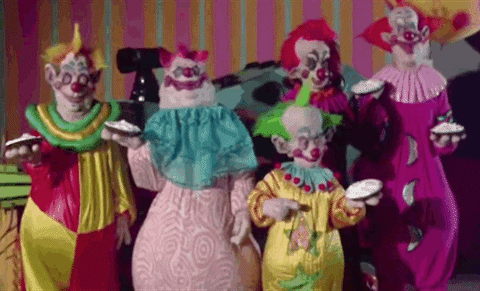 Fellow PPT writer Travis did a full review on the VR60, VR80, and VRBP Shotguns, so check that out here!
Also, if you're looking for more on mag-loaded shotguns, see our magazine-fed shotgun breakdown. 
4. The XM-42 Flamethrower
Have a problem with a shapeshifting bug/alien/parasite that will live on even if only in the form of blood puddles? Creepy dolls running around the place and stabbing people?
Then it's time to turn up the heat!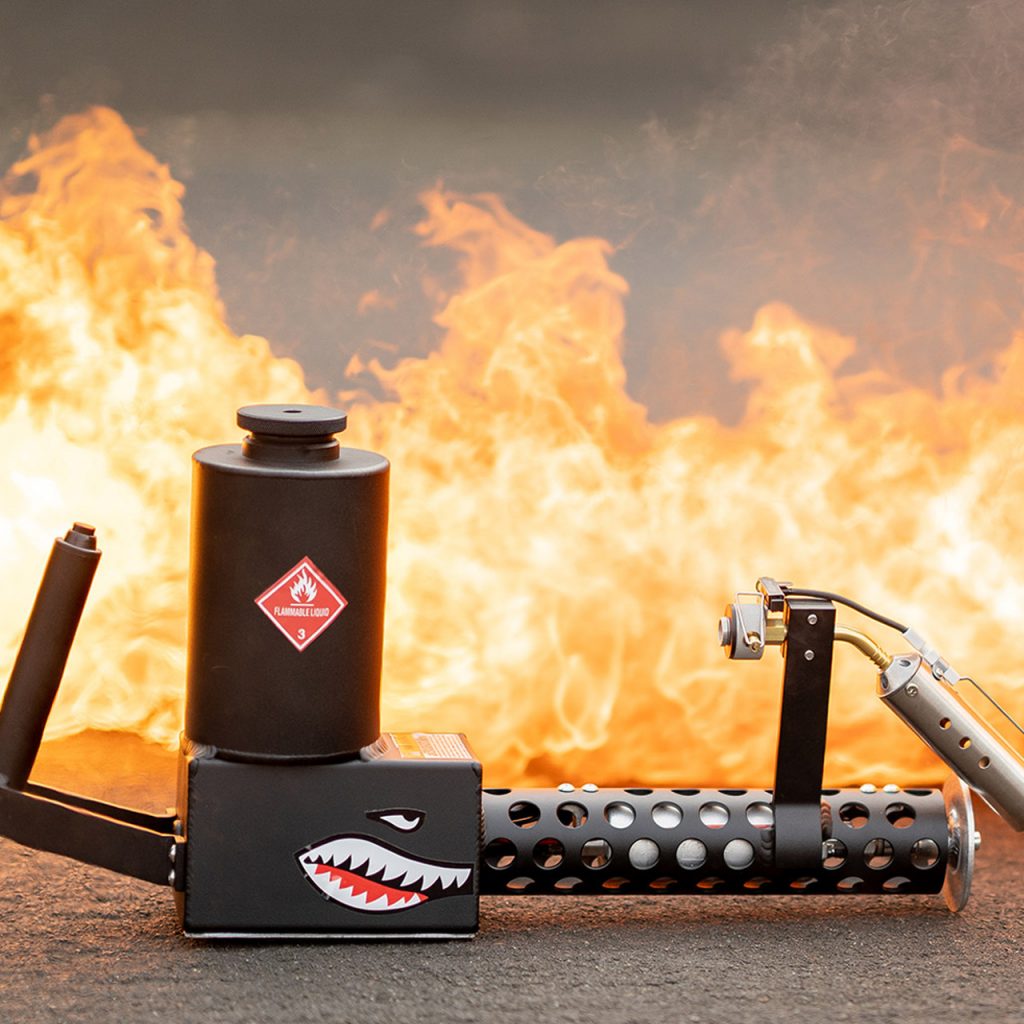 Bullets aren't always acceptable in a horror movie situation. Sometimes it's reducing an entity to nothing more than a little smoking pile of ashes that's required. 
If that's where you find yourself, then you need the XM-42 Flamethrower!
With a range of 33-feet, easy fuel canister exchange, and the option to add a backpack tank with a four-minute run time, this is exactly what you need when bullets just won't do the trick. 
5. Nerf Super Soaker Soakzooka
Hydrophobic aliens invading a planet that's 71% water? Not today, they aren't!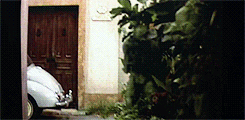 Gather up the neighborhood:
The Nerf Super Soaker Soakzooka bad boy carries 1.6 liters of water and blast aliens up to 30-feet away!
You'll get to relive your entire childhood as you go about and squirt those highly intelligent beings into the things they fear most: puddles.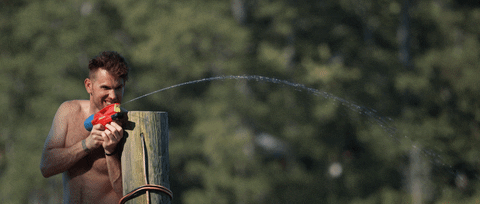 Seriously? What were those things thinking?
6. PSA Gen 3 6.5 Creedmoor
Did an alternate dimension recently open up in your town, causing a deep fog to limit your visibility to just a few feet and subjecting you to attack by a series of bizarre monsters?
Then you need a good ol' 6.5 Creedmoor with a thermal scope!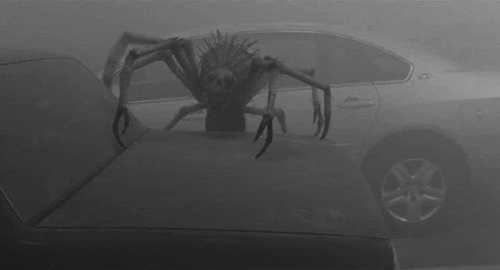 No more of those creepy octopuses eating your friends! Now you'll see them coming from afar, and with plenty of ability to give them a hearty greeting!
PSA's Gen 3 PA65 6.5 Creedmoor will give you significant stopping power in a relatively low-recoil package. It's sure to put a serious damper on the lunch plans of any Stephen King creations. 
7. PSA PA-15
Last year brought a global pandemic, but without a single dang zombie!
If you do end up in a zombie apocalypse, you need the means to dispatch those zombies without worrying about attracting all of their ugly friends.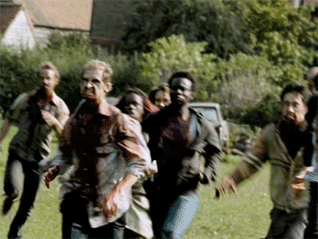 You need something with the potential to throw rounds down range and the PSA PA-15 in 5.56 with a suppressor can do so.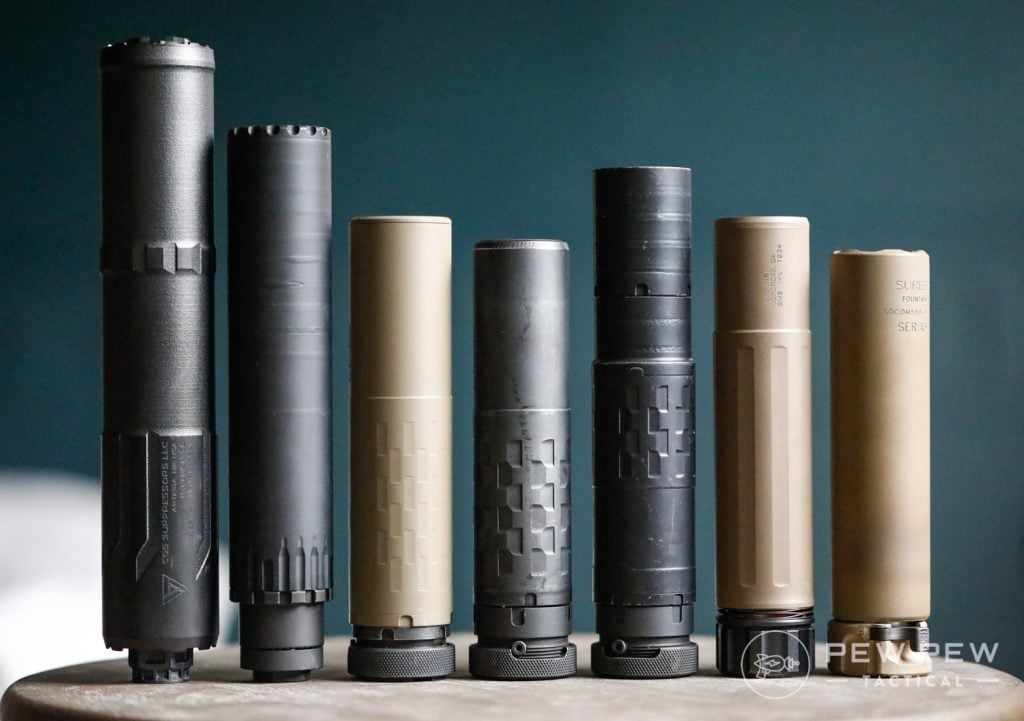 That'll let you take out as much of the horde as possible without attracting a crowd.
What do you think of PSA's PA-15? Rate it below!
8. The Barrett M107A1 .50 Cal
Is there some type of serial killer chasing you who seems impervious to stab wounds? Well, that's enough of that!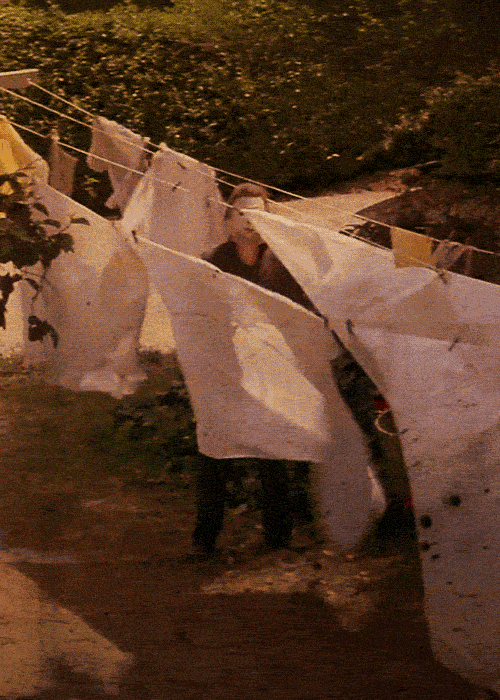 You need something with a bit more oomph! How about the Barrett M107A1 .50 cal!
While it will most certainly set you back a month or so in your bills, can you put a price on personal protection? 
9. FN PS90 5.7x28mm
Murder robots headed your way? That's no good.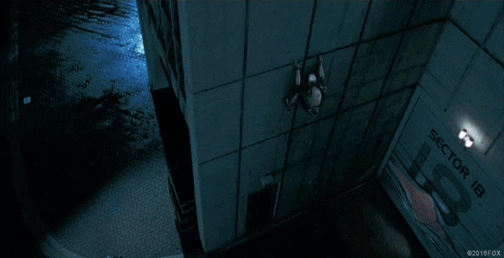 And that little service pistol in your hands isn't going to do you any good either.
You need something that's going to cut through metal, causing maximum damage to vital electrical components and circuitry inside that death trap's exoskeleton. 
Since killer robots are incredibly fast, you need something with a high rate of fire and a big ol' mag as well! You need the FN PS90!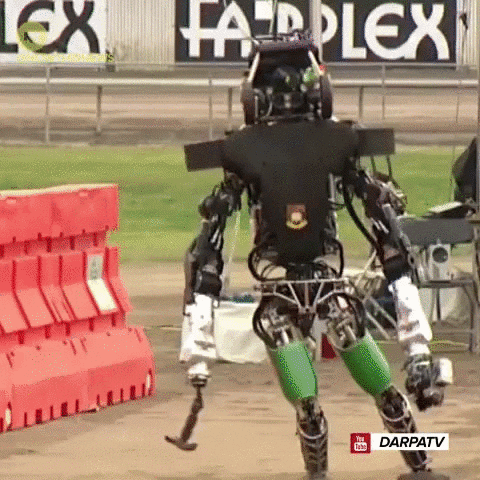 With a 50-round mag and the notorious 5.7x28mm round, you'll have everything to ensure that the robot ends up a pile of scrap. 
10. Smith and Wesson Shield 9mm
Is there some type of crazy person chasing you around with an ax, chainsaw, drill, or other pointy objects?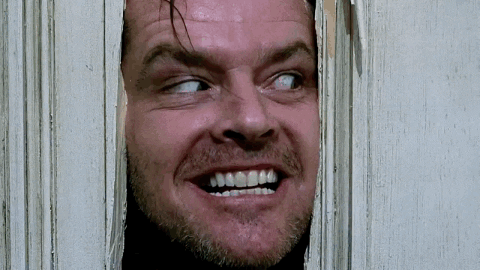 Then for goodness' sake, you just need a gun — something that's easy to carry, won't weigh you down, and will help you to pull through a knife fight on any day!
And the Smith & Wesson M&P Shield M2.0 series fits that bill.
They'll probably cut the lights too, so make sure that you have light!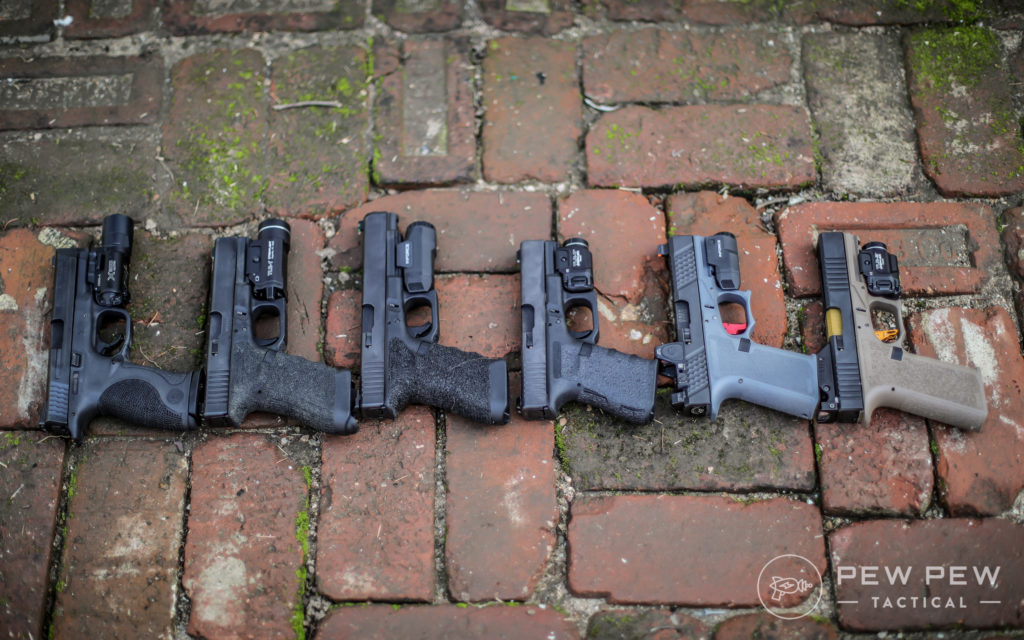 (But won't that make me a target? Read up on that very topic at Can a Weapon Light Make Me a Target?)
That way you'll not only be able to see their every move, but you'll hinder their superior night vision to boot!
So, Johnny, say hello to Mr. Smith. 
Conclusion
Making it through a horror movie is no easy feat. Having the right tool for the job improves your chances though!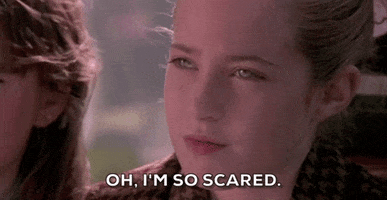 By following our above gear recommendations you'll be well prepared for whatever outer space, contagion, or mutation can throw your way.
Are there other tools you think should have made the list? Let us know in the comments below! For more practical self-defense needs, check out our list of Best Home Defense Tactical Shotguns and Best Pistols for Beginners & Home Defense.
Source
Survive a Horror Movie: Weapons to Keep You Alive is written by Aden Tate for www.pewpewtactical.com