Look around the compact pistol market, and you'll find a ton of models claiming to be small enough for concealed carry.
And this week, Taurus waded into that pool further, releasing the teeny tiny GX4.
Now, Taurus hasn't always been synonymous with reliability and high performance, but the company has worked over the years to rectify that by bringing affordable pistols to the masses.
But how does this new and improved CCW semi-auto 9mm stack up?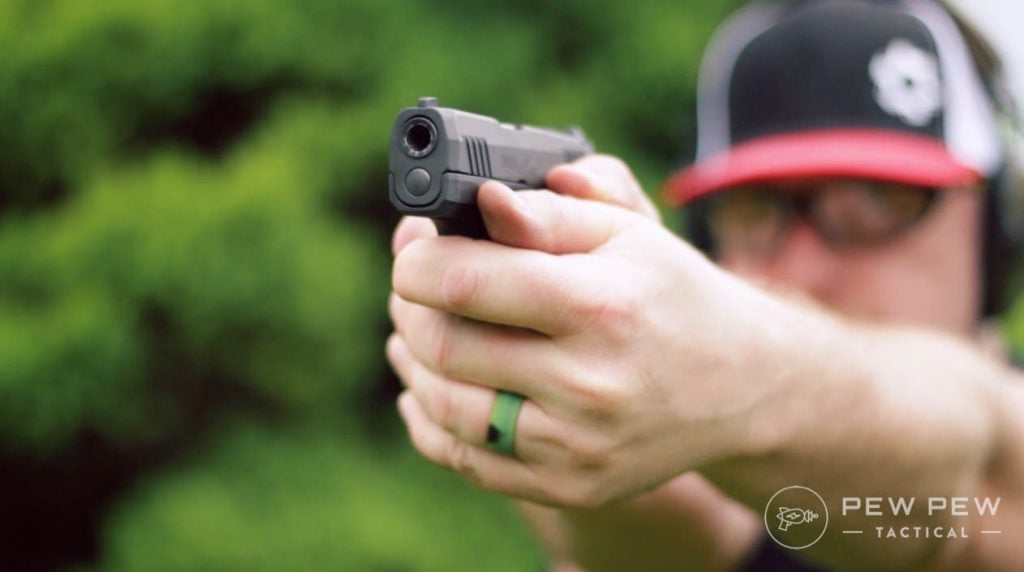 Glad you asked. Today we're going to dive into the new Taurus GX4. We'll look at some specs and features, as always, and let you know how it handled on the range.
Ultimately, I'll help you decide whether you want to add the GX4 to your concealed carry lineup.
If you aren't a fan of reading and want to make this easy on yourself, check out my video review below.
Also make sure to check out Pew Pew Tactical's YouTube channel for even more gear, gadgets, and gun reviews.
Table of Contents
Loading…
Taurus GX4 Specs & Features
Straight up, the GX4 comes in as an ultra-compact, super concealable carry gun. Oh, and did I mention it's affordable?
Swinging for the fences at $392 MSRP, the 9mm Taurus is designed specifically for those that want to concealed carry but also don't need a tricked-out Gucci Glock to do it.
Measuring 5.8-inches with the small backstrap (and 6.-05-inches with the large), the striker-fired GX4 stands 4.4-inches tall. Weight-wise you're looking at about 18.5-ounces.
Width is really where this pistol shines, though. Measuring only 1.08-inches, it packs 11 rounds!
Not bad for a slim and trim model.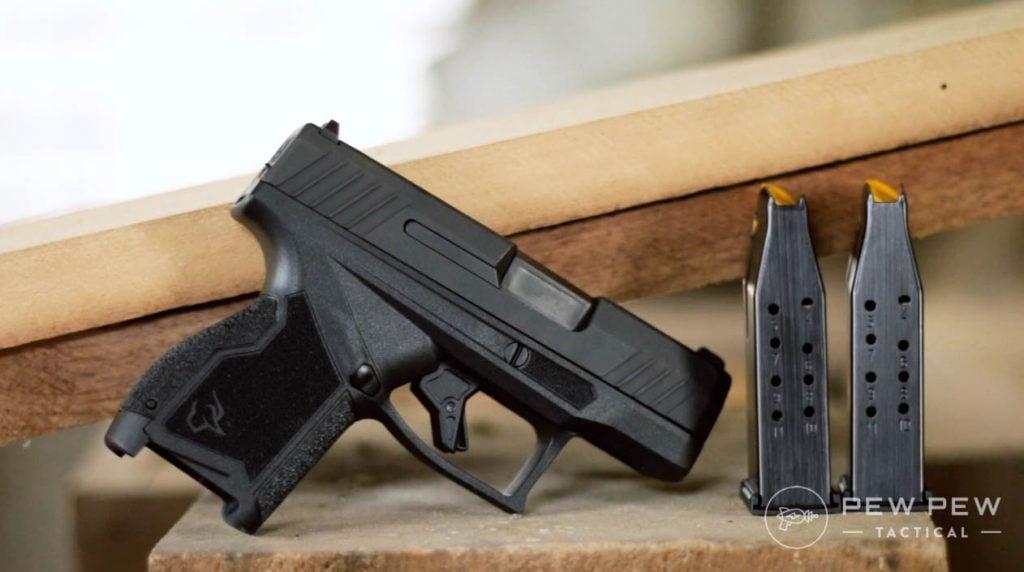 Barrel sits at 3.06-inches in total length. The gun is built on a stainless steel frame and sports a polymer grip.
It offers up standard white dot sights. Nothing fancy here, but that's okay, especially for a budget gun.
I like the fact that you also get a loaded chamber indicator. May not seem like a huge deal, but it's nice not to have to press check every time you pick it up.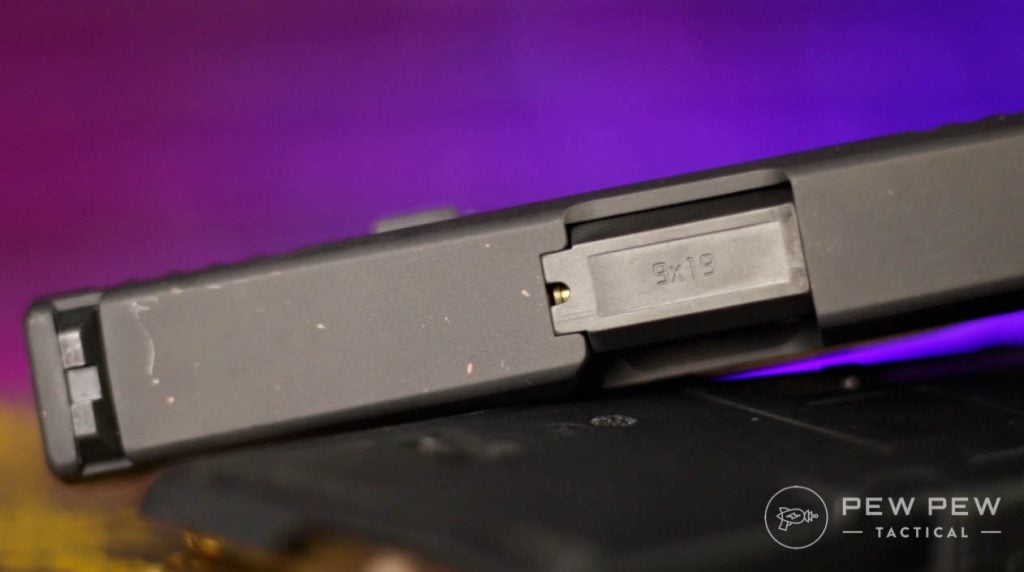 Just peek into the window and you know whether you've got a round ready or not.
It ships with a pair of magazines and two backstraps (small and large), all in a nice plastic box. I think this is a definite improvement over Taurus' old habit of sending its guns out in cardboard boxes.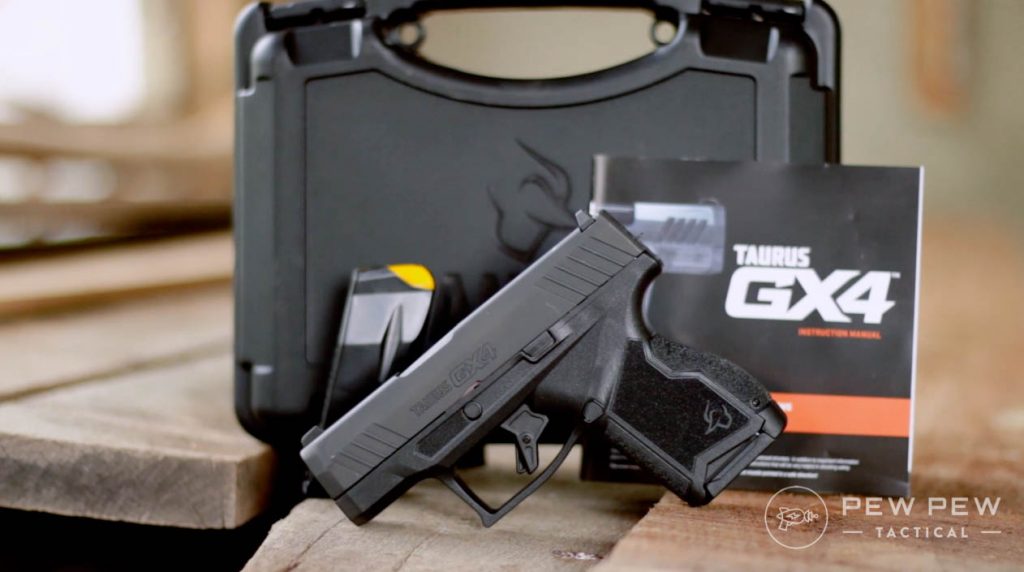 This case you can actually use to tote the GX4 to and from the range.
Rounding out the features, it's the lifetime warranty. Yep, that certainly doesn't hurt.
Let's Talk Ergonomics & Aesthetics
Ergonomically, it's okay. It feels good in the hand, but its diminutive size is both a good and bad thing. More on that in a minute, though.
The grip comes outfitted with some texturing, which allows for a good grasp. It's always nice when manufacturers add a little extra texturing, especially on snappy micro-compacts.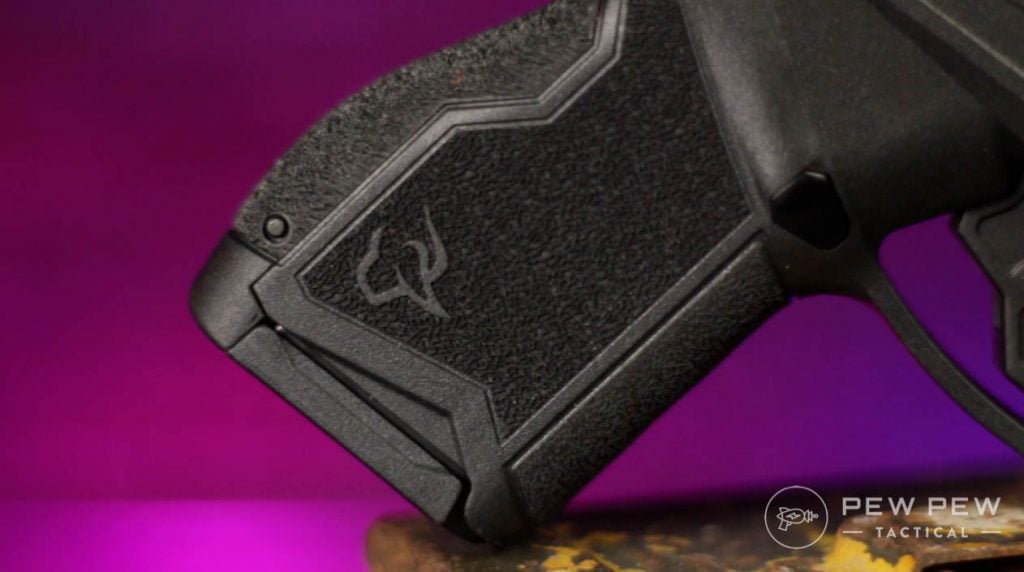 As far as controls are concerned, everything is more or less where you expect it – all within reach and easy to manipulate.
The magazine release might be a tad too shallow for my liking, but it's billed as a carry gun, and carry guns typically carry smaller controls.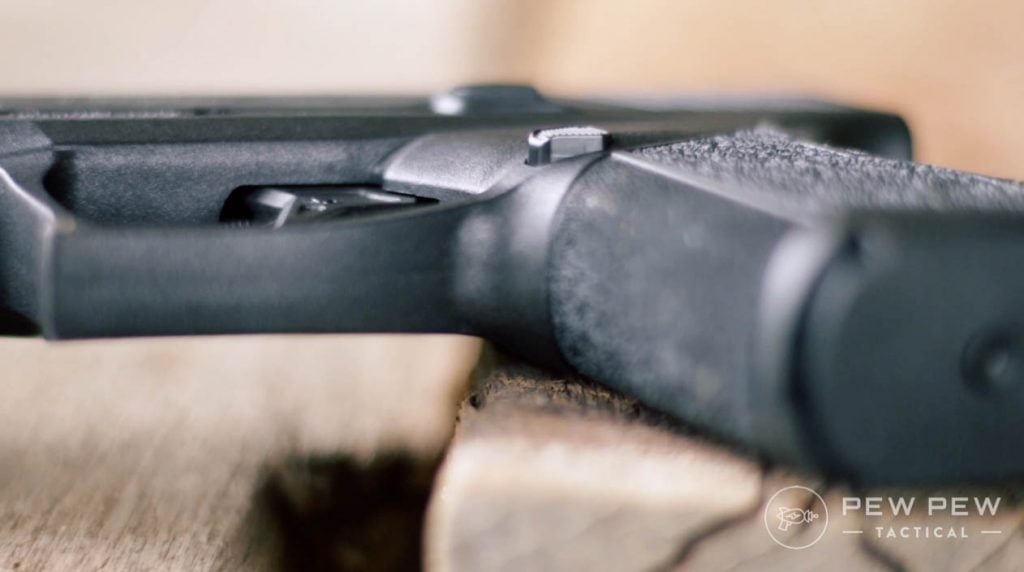 The slide features serrations that look nice and make slide manipulations easy.
Now, as far as aesthetics…she ain't winning any beauty contests. The finish is nice and all, but she's not a looker.
Not that you necessarily need your gun to be as pretty as you, though.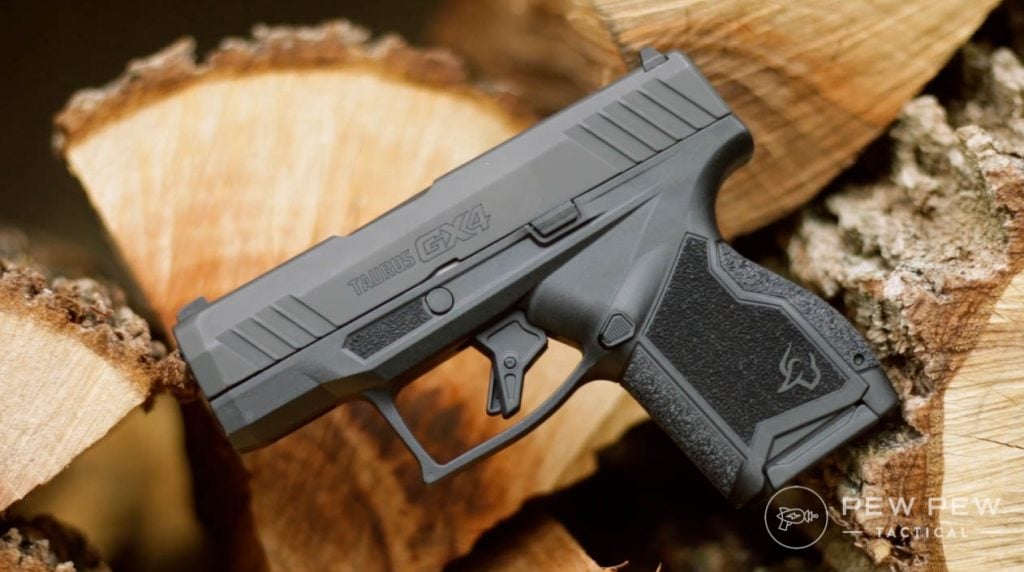 Range Time with the Taurus GX4!
I headed to the range to put this tiny pistol to the test. Alongside it, I carted out some Russian steel-cased ammo.
Yep, it's cheap, but the plus side is I didn't have to hold back. I was able to get a boatload of rounds on target.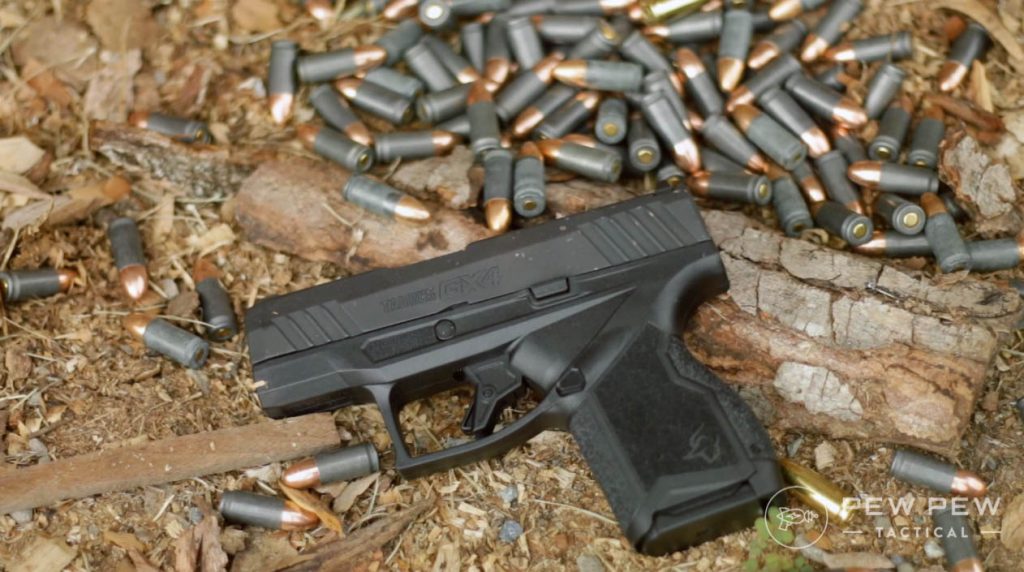 So, how did the GX4 perform?
Not bad. It shoots and feels way less snappy than I anticipated.
The trigger felt…alright. It offers a shallow reset, and it felt okay. Nothing spectacular or noteworthy, but it gets the job done.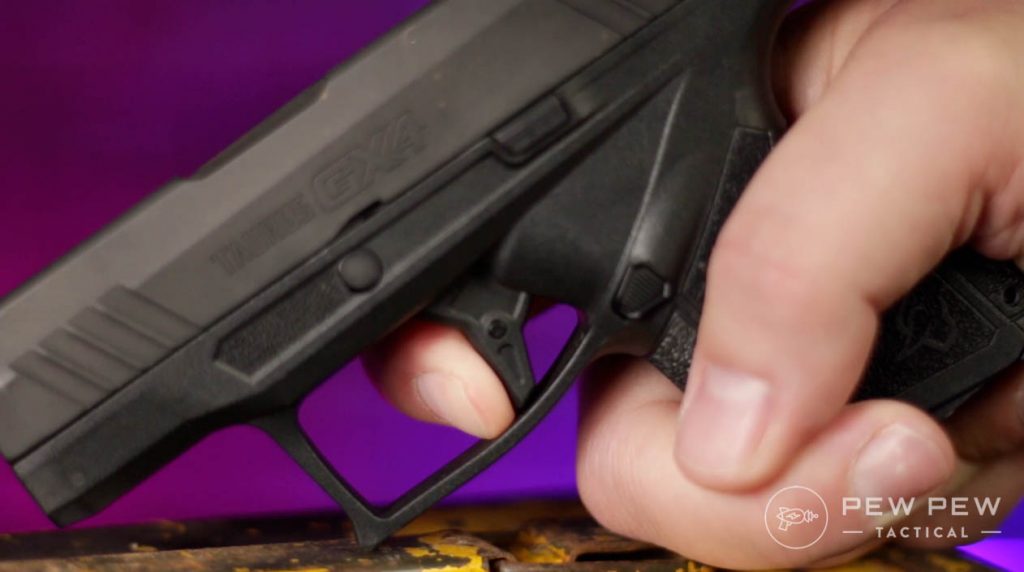 Accuracy wise it did just fine for a small gun. I hit center mass on a target set up at 7-yards right out of the box.
I was pretty pleased with that.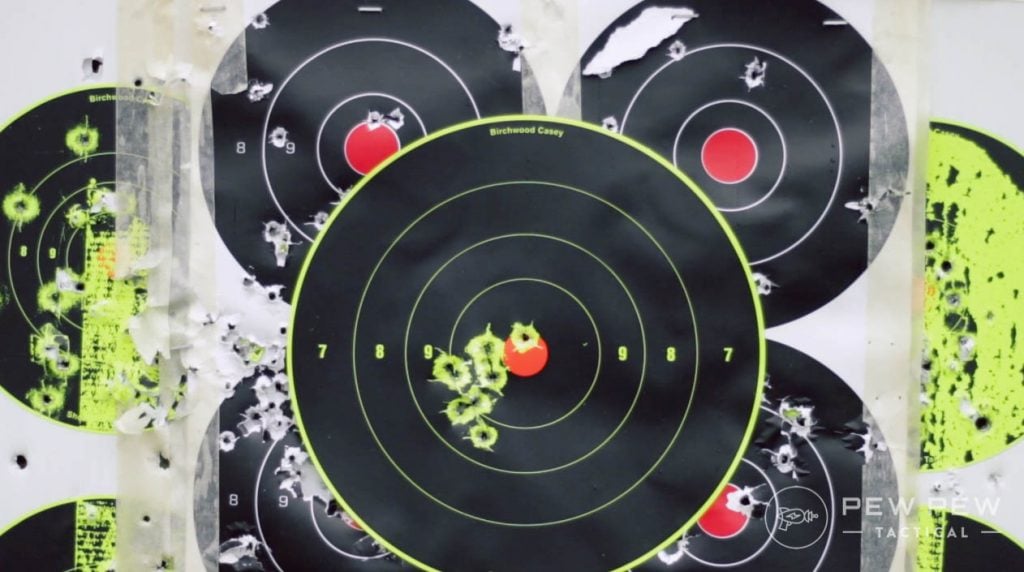 After several hundred rounds in, I had zero issues with the gun.
The GX4 feeds and loads just fine and even locks back on empty. (It's the small things…)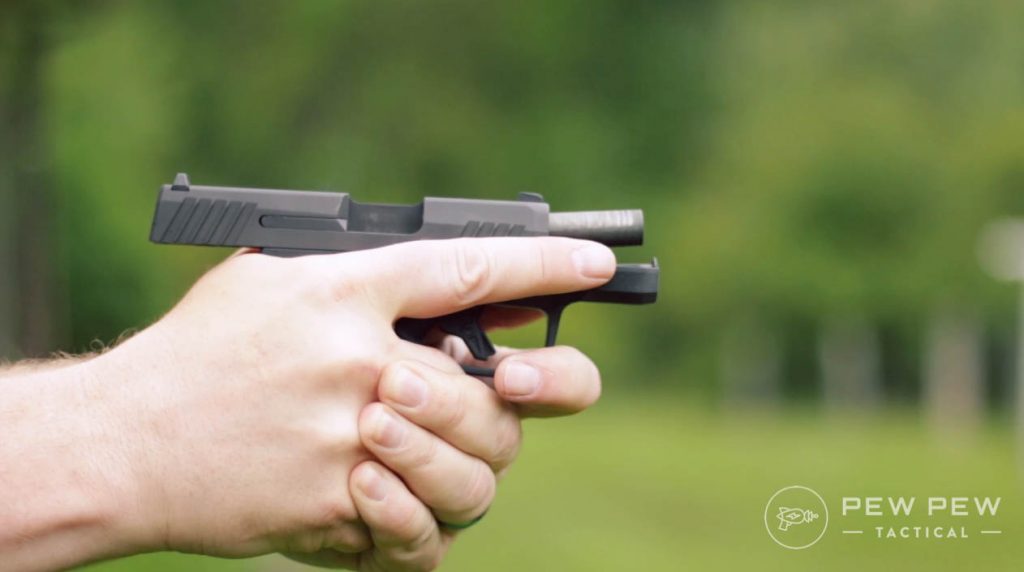 And if it ran this good with steel, I suspect it will do even better when brass ammo makes a comeback.
Pros & Cons
The texture on the grips is fantastic. Feels a lot like Sig Sauer grips. I think your hands will be happy.
I also love that the magazines are made by Mec-Gar in Italy. Best magazines in the business, for real!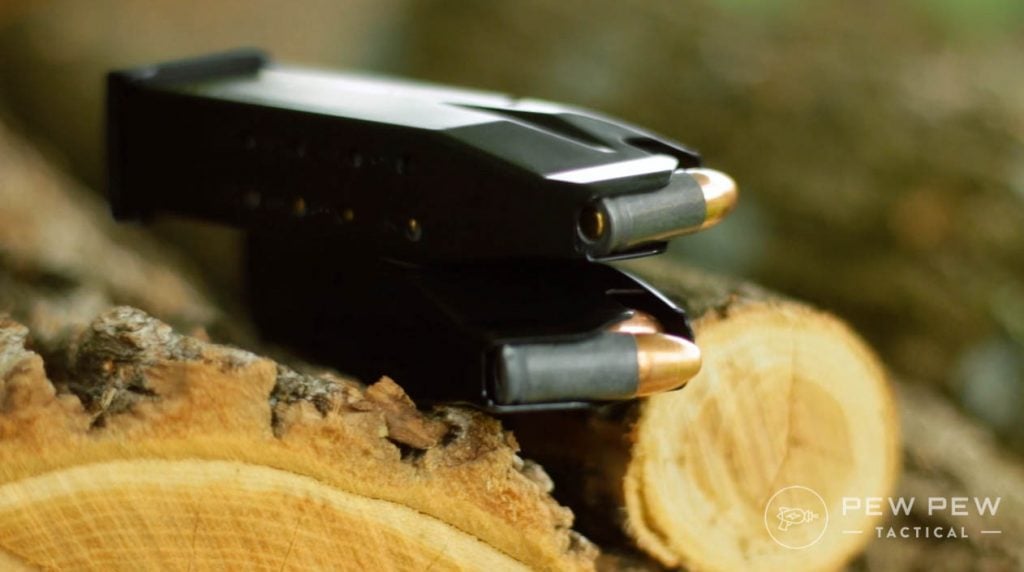 Finally, I really like the size. An inch wide is awesome!
All of that wrapped into a pistol with an 11-round capacity…yep, it's SOLID.
Now, as far as shortcomings, there's not much to complain about with the GX4. But I really wish it came with a pinkie extender mag.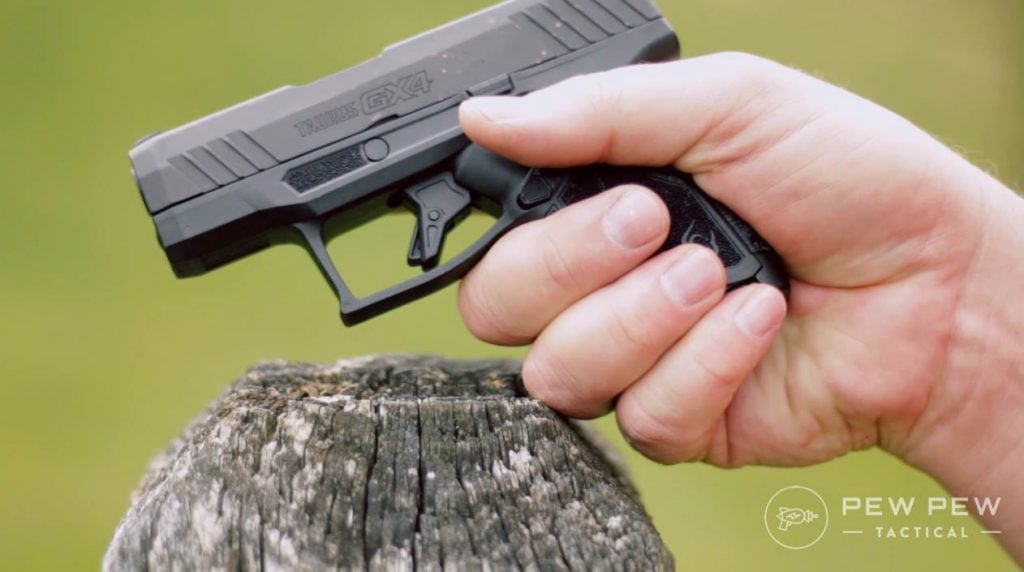 Taurus said they're gonna offer one, but I just wish they offered it in the box.
If you have tiny paws, you'll probably be fine, but if you come with bear hands like me, that pinkie dangling in the air is annoying.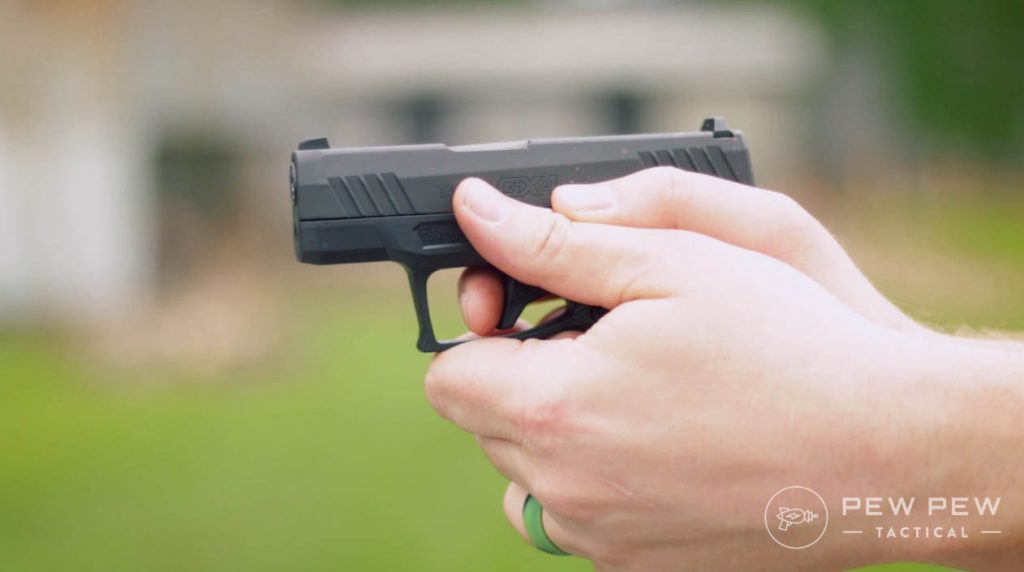 Finally, in case you haven't heard yet..this gun is small.
If you have full-sized hands, you gotta practice your grip before pulling in some range time.
My regular grip saw my thumb a little too close to the muzzle for my liking, so I had to readjust.
Don't shoot your thumbs off, y'all.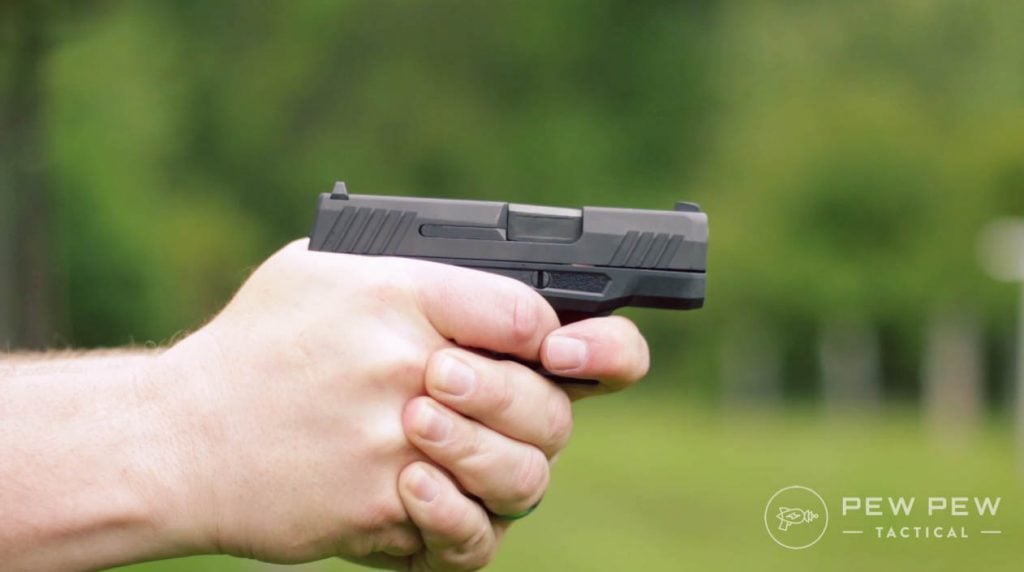 By the Numbers
Reliability: 5/5
Two words: it RUNS.
Ergonomics: 4/5
For what it is, it's not bad at all. Grip feels good. Slide is easy to get ahold of. Not bad.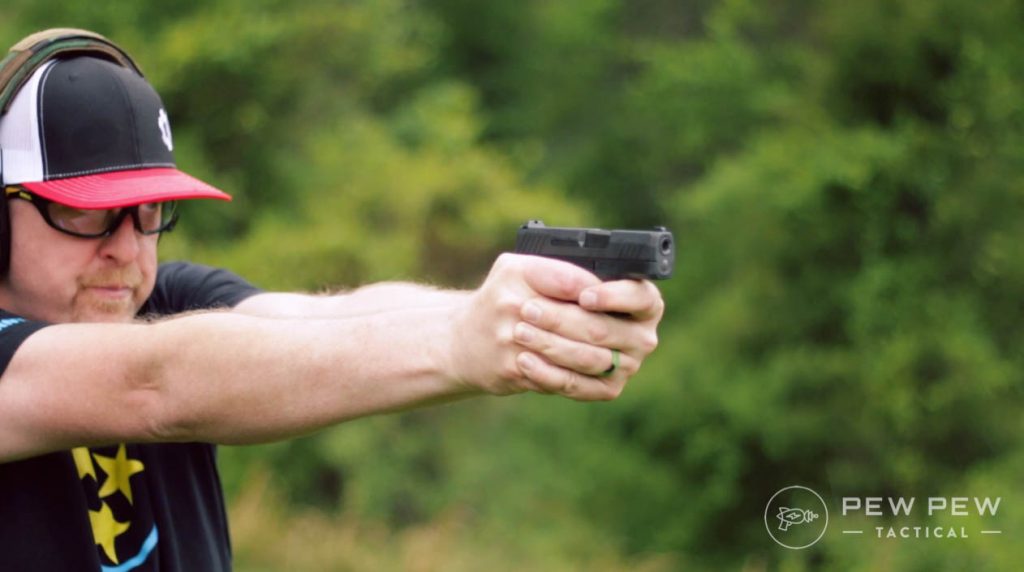 Accuracy: 4/5
You're not gonna win any sniper medals, but for getting shots on center mass in a defensive situation, you're good to go.
Customization: 2/5
Not much to see here, folks…move along.
Value: 5/5
I appreciate what Taurus does. They get reliable carry guns to people at a crazy affordable price. An 11+1 capacity at this price? Solid, solid value.
Overall: 4/5
OK so we wish it had night sights and maybe an extended magazine, but at this point we're just finding something to complain about. The new GX4 is cool with us.
Conclusion
The Taurus GX4 hits the sweet spot bringing an inexpensive, super concealable 9mm pistol that runs.
Overall, I had a great time with the new GX4. I think Taurus scored another hit with the GX4.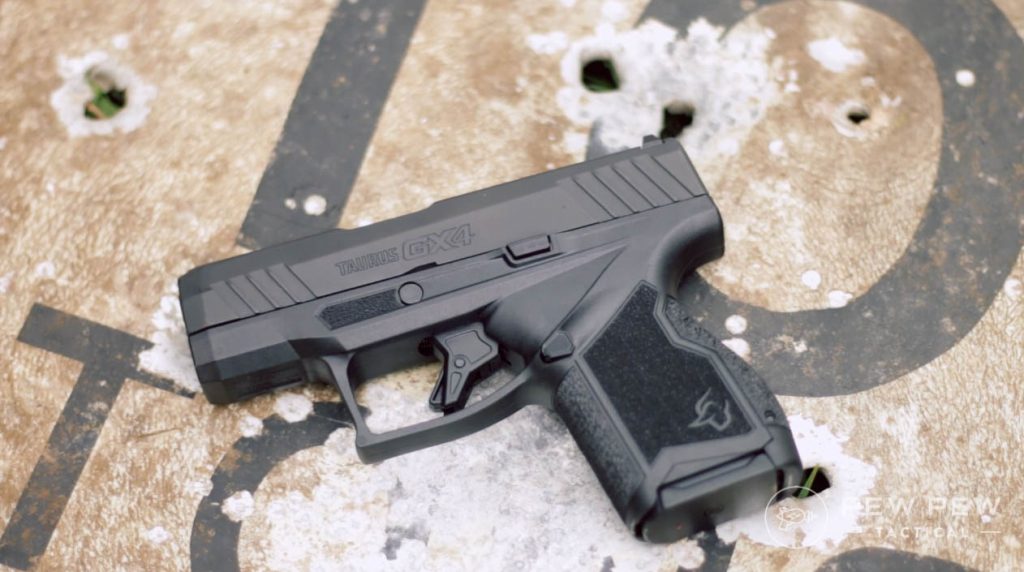 In my opinion, it's a winner. If you pick one up, I think you'll be happy with it.
Again, to see the GX4 in action, check out my video review below.
What do you think of the Taurus GX4? Let us know in the comments below. Ready for more Taurus pistols? Check out our reviews on the G2C and G3C. Or see more concealable pistols in our Best Concealed Carry Pistols Guide.
Source
[Review+Video] Taurus GX4: Ultra-Compact, CCW Pistol is written by Johnny B for www.pewpewtactical.com