We've started updating for 2021 so check back often to find all of the awesome deals.
Black Friday is right around the corner and this year it seems a lot of retailers are going the way of Black November and starting early.
So let's get going with it the best of our hand-picked deals…so far until the main attraction.
Ammo In Stock
Ammo is at the top of mind for many…us included. 9mm is slowly lowering in price to around to 34 cents per round (CPR) for the good brass stuff. But some calibers are still super hard to find or very expensive.
Here's some of what's in stock at reasonable prices (right now):
9mm
5.56/.223
Other
Brownells has a very nice Free $25 for every $100 Gift Card deal. We've already gotten ours and it takes about 24 hours to see both in your email.

If there's also something you're eyeing…they have a $30 off $300 with coupon code RTC.
May we suggest their new FM-15 Zhukov which we finished testing this week and love…stay tuned for that video/review.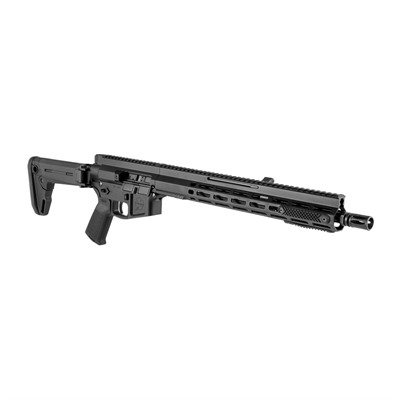 Last year PSA had some of the best sales we saw, so keep an eye out this year! They haven't started yet, but we expect them to be starting soon.
Right now it's simple Daily Deals and free shipping on all firearms, kits, and uppers.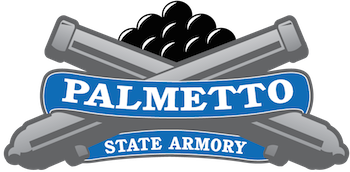 In the meantime check out our All PSA Reviews page where we…you guessed it…have reviewed pretty much everything they've ever made.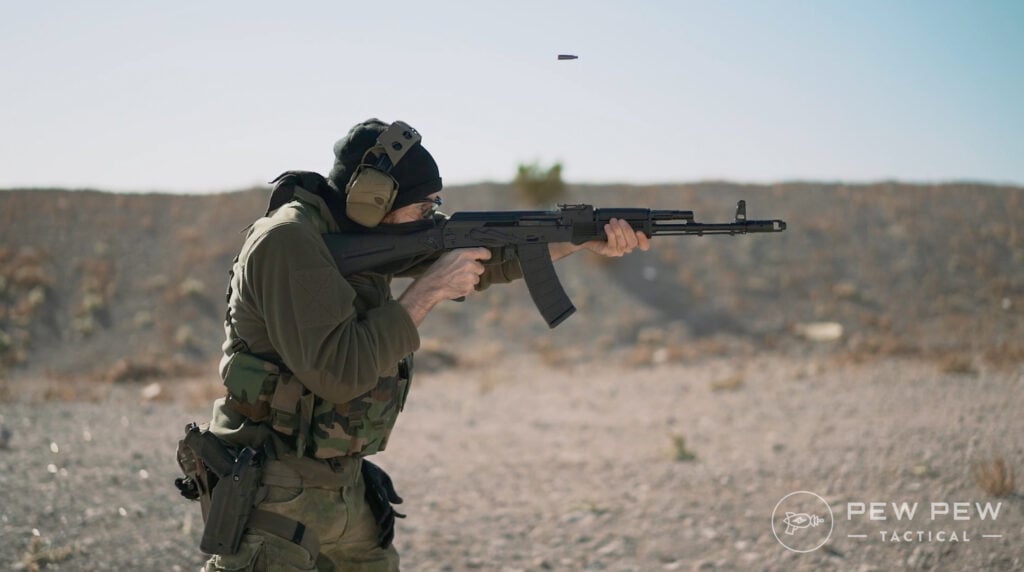 Aero Precision has some of the best AR-15 Uppers and Lowers, AR-10, and even 9mm PCC stuff around. And we've got reviews of them all here.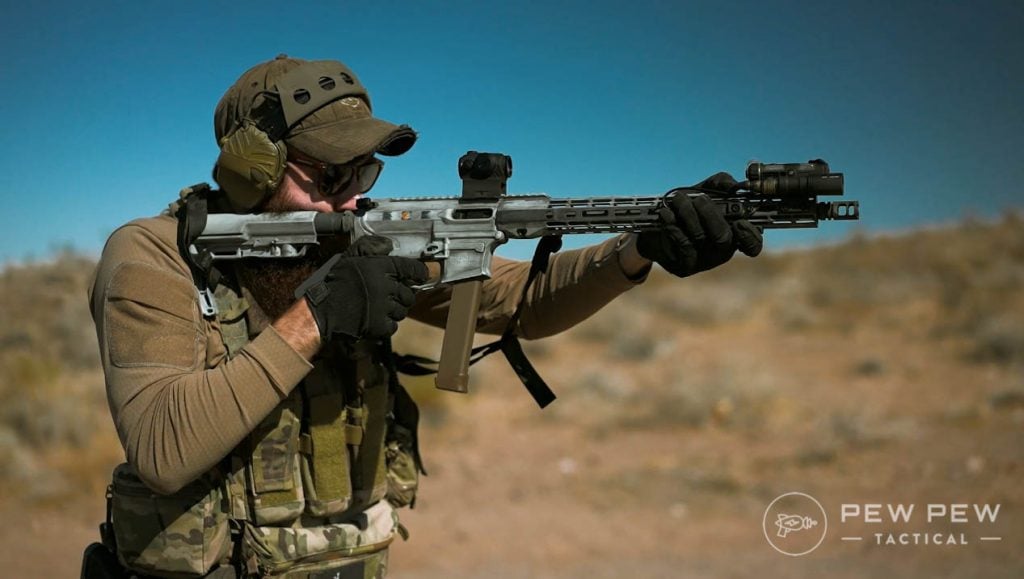 No early Black Friday deals yet…but they always have some nice savings when we get closer so stay tuned.
No huge Black Friday sales yet, but they have a very nice 12% off the entire site with code SAVE12.

One of our all time favorites is their SLx 1-6x ACSS Gen 3 for $289…check out full review here.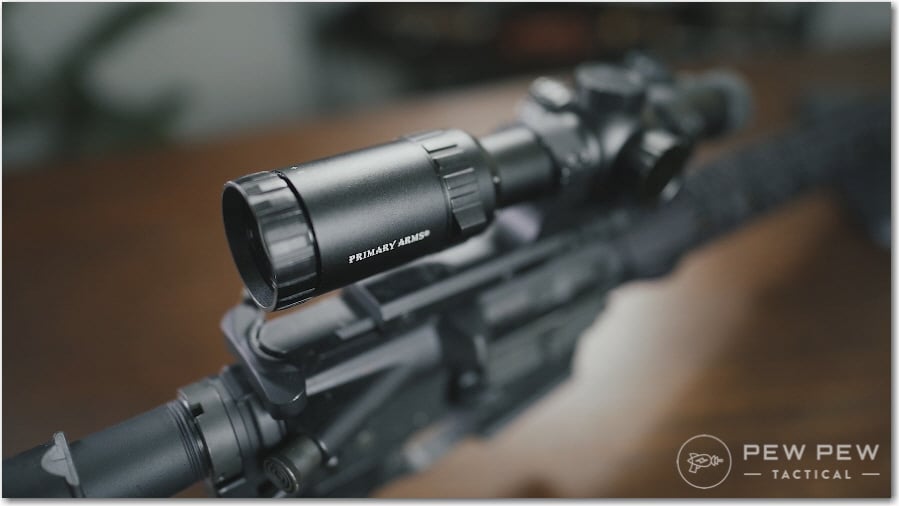 Rainier has a Black November going on with all their deals here. If you're looking for some Gucci slides, nice optics, or anything else in between…check it out.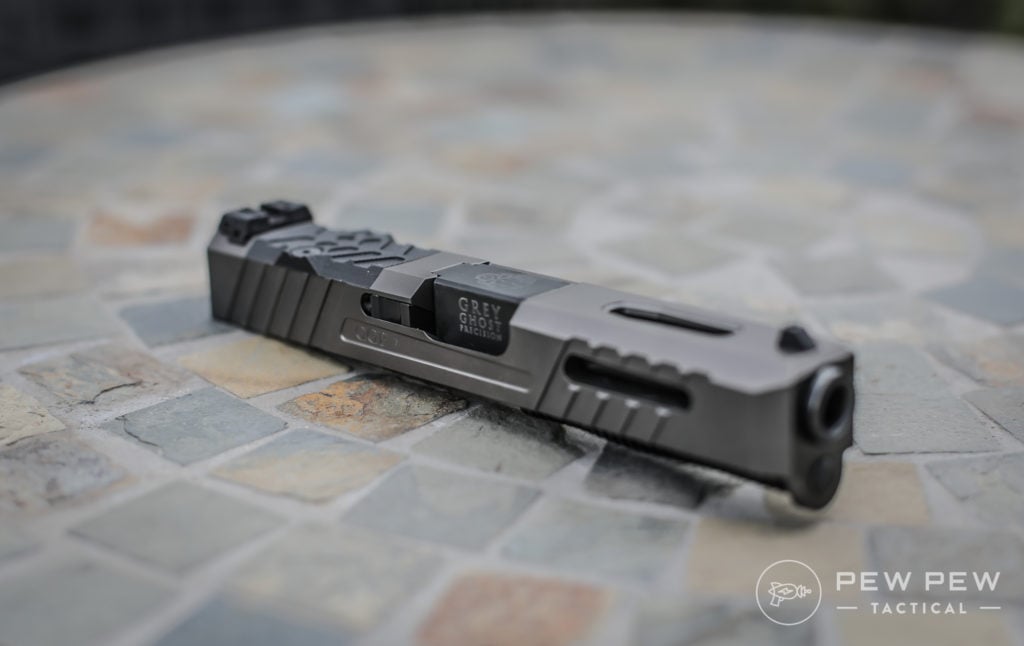 Awesome deals were found last year at Optics Planet, and this year is the same. Check out their Pre Black Friday Deals here.
Lots of red dots and LPVOs in the mix with more coming each day.
Find all their Pre Black Friday Deals here if you're looking for anything mag related…from PMAGs to Glock Mags and everything in between.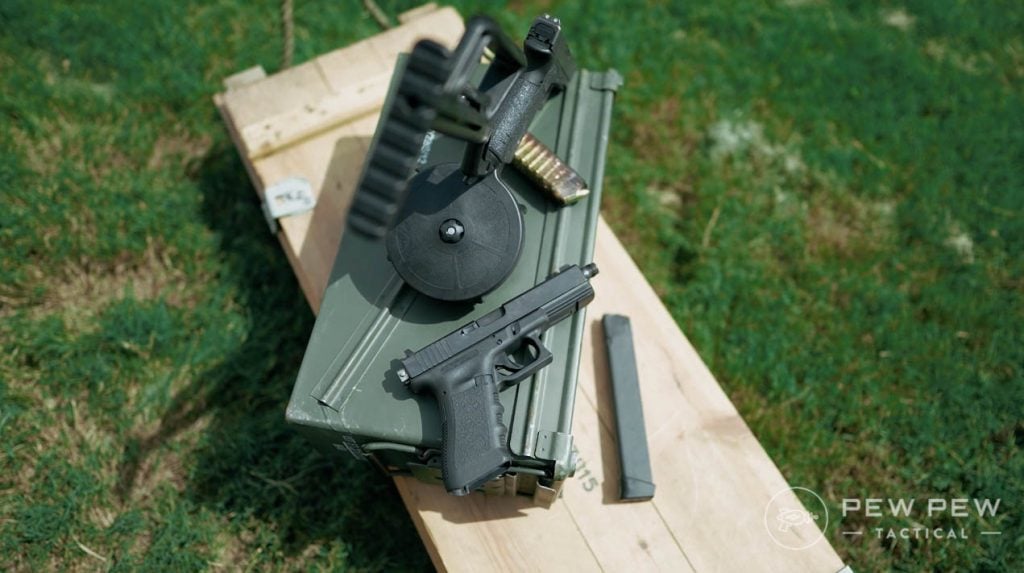 HUGE sales going on at AR500, 20% off site wide with coupon "BLKNOV" plus a LOT of deals on carriers, plates, and more!
We've reviewed the armor plates and the carriers before and really like them, take a full look at all of the armor blasting goodness!
Looking for a free suppressor?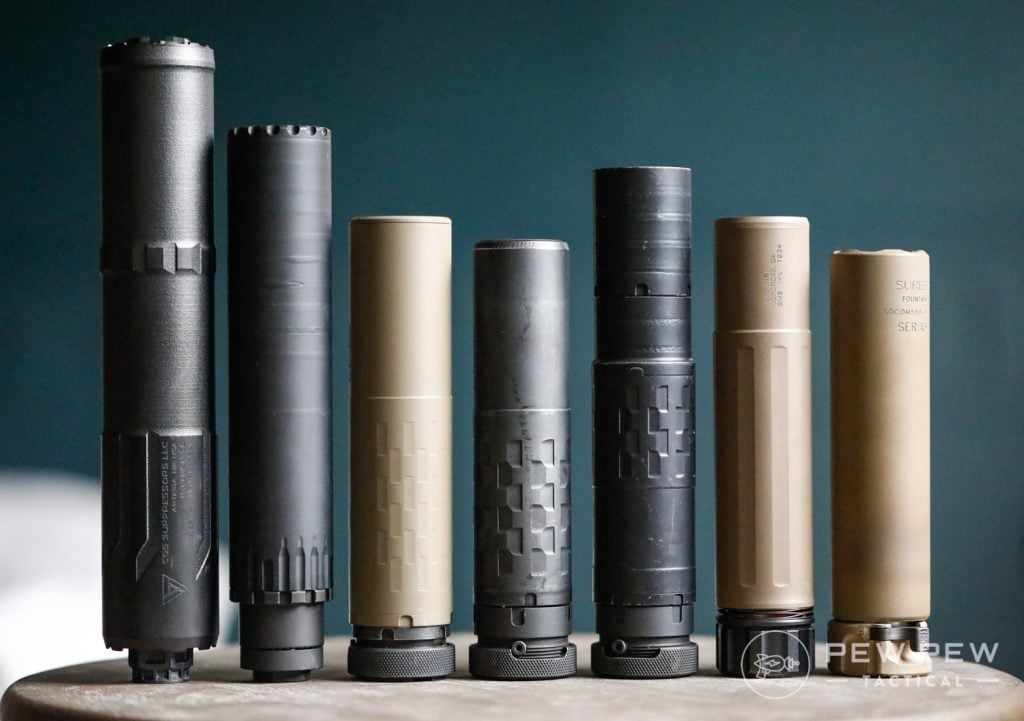 If you spend over $599 you'll get a free SilencerCo Warlock…and if it's over $799 you'll get a free Octane 9 or 45.
Check out the details above as well as our Best AR-15 Suppressors, Best 9mm & 45 ACP Suppressors, and Best Rimfire Suppressor articles.
No Black Friday sales yet, but we're keeping an eye on them because they should be starting soon!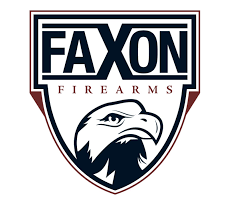 And now they have 10/22 receivers!
Why do we like them?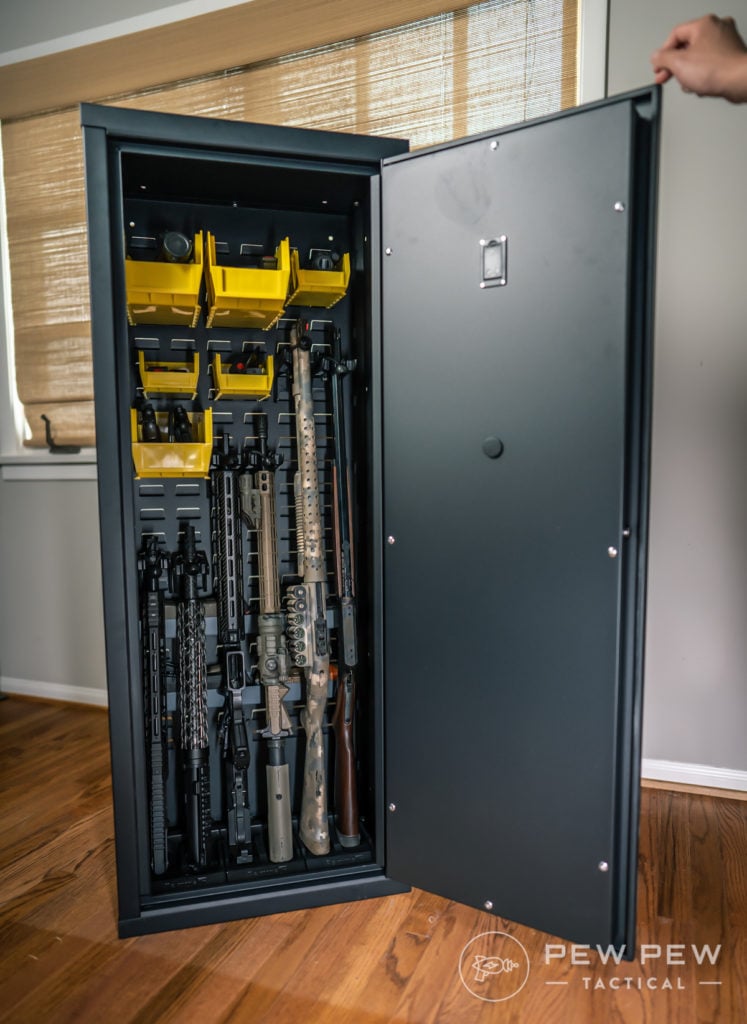 Unlike other safes which are a hassle to install…the Agile comes flat-packed (so you can get it into your room) and all assembly is internal.
Take a look at the full video for all the details!
A leading name in carry protection, USCCA is there for you when the worst has happened and you've had to defend your life or the life of a loved one with lethal force.

While not available in every state due to local laws, USCCA has a national network of lawyers ready to act on your behalf.
Eric has a complete review about USCCA, he's been a member since 2017!
Lots of awesome options from multitools to EDC knives, SOG has it all.
No sales yet, but they do have free shipping!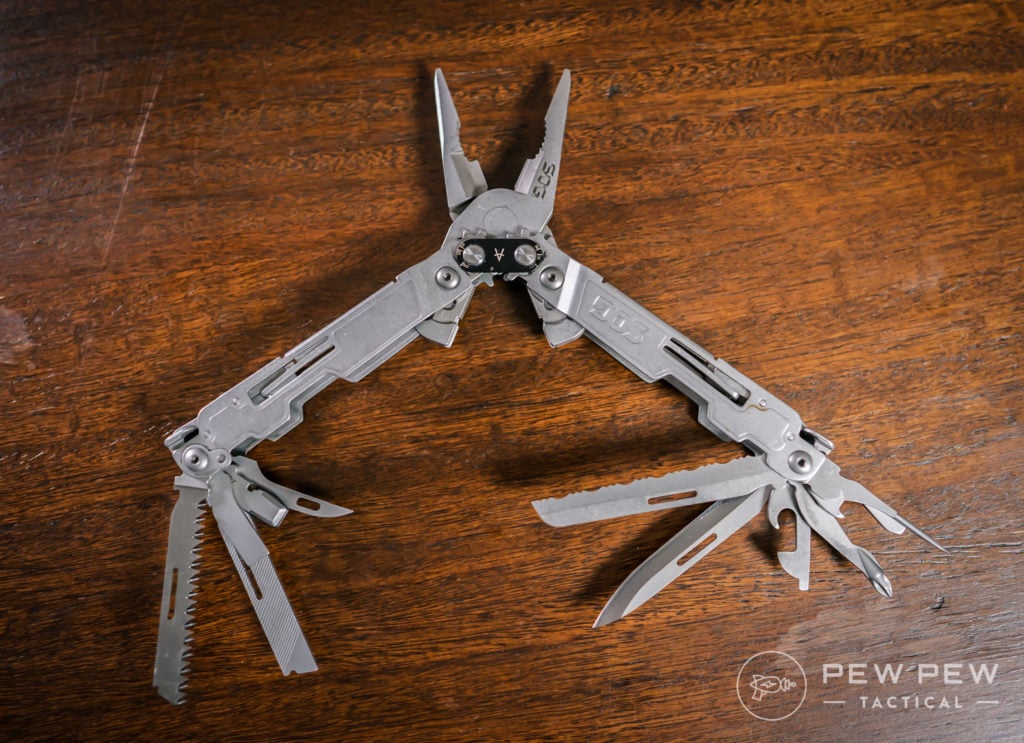 We'll keep an eye on them and update as soon as the deals start!
No info on any Black Friday sales yet, but we should be seeing something soon!
One of the few online retailers with stock still on the shelves, take a look at GunPrime for all kinds of firearms!
If you're looking for a great hybrid leather-Kydex holster, our top pick is Hidden Hybrid for durability and comfort.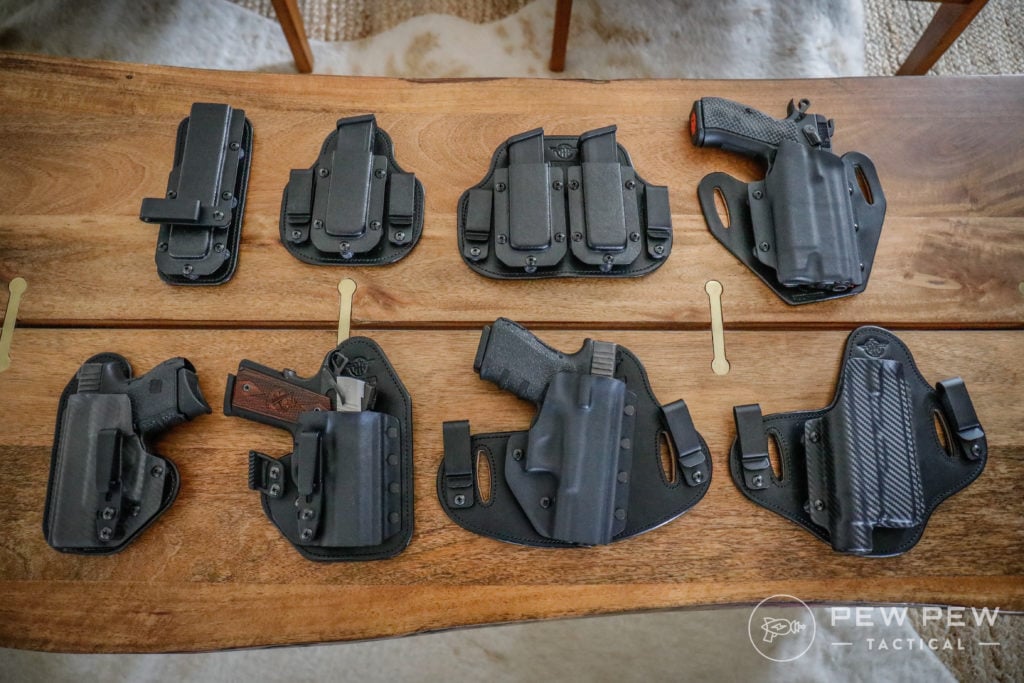 See our full review and our overall Best Concealed Carry Holsters article.
Tactical clothing is durable, well made, and designed to be ready for anything.
We're keeping an eye on U.S Elite Gear for some great sales this holiday season!
If you want the best holster on the market, you're probably looking for a Safariland.
The number one name in duty and competition hosters, Safariland is second to none.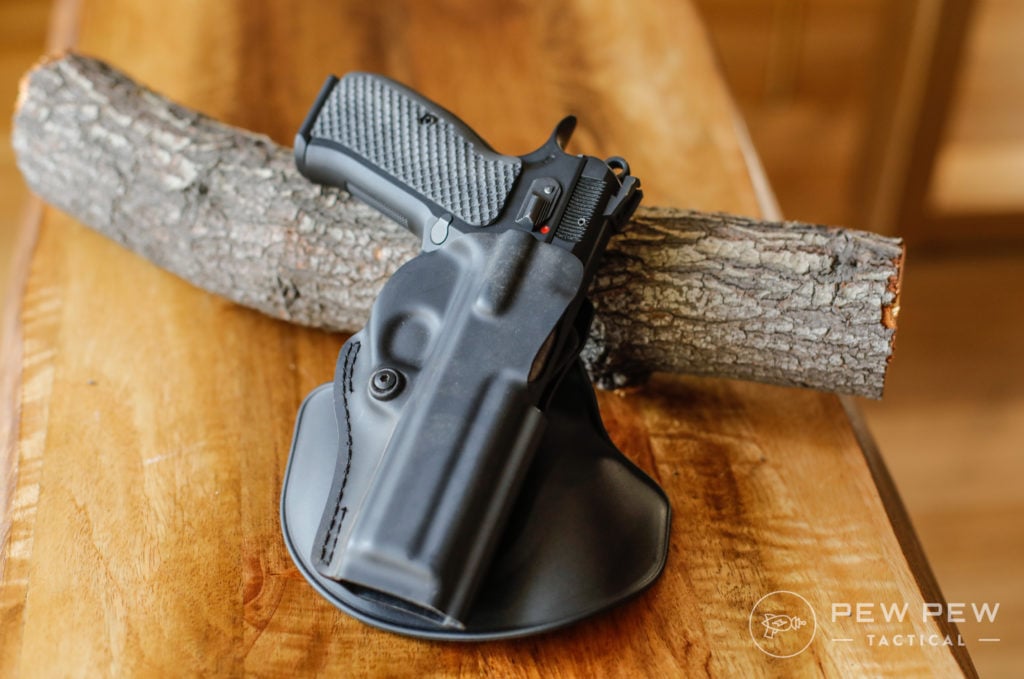 No big sale happening yet, but soon!
Some of the best AR-15s and AR-10s you can find, DD is a name that has been battle tested for longer than most of the competition has been in business.
No sales yet, but we might see something soon!
If you're interested — take a look at our DDM4 PDW review or the DD5 VR AR-10!
Or our newest ones on the MK18 Pistol.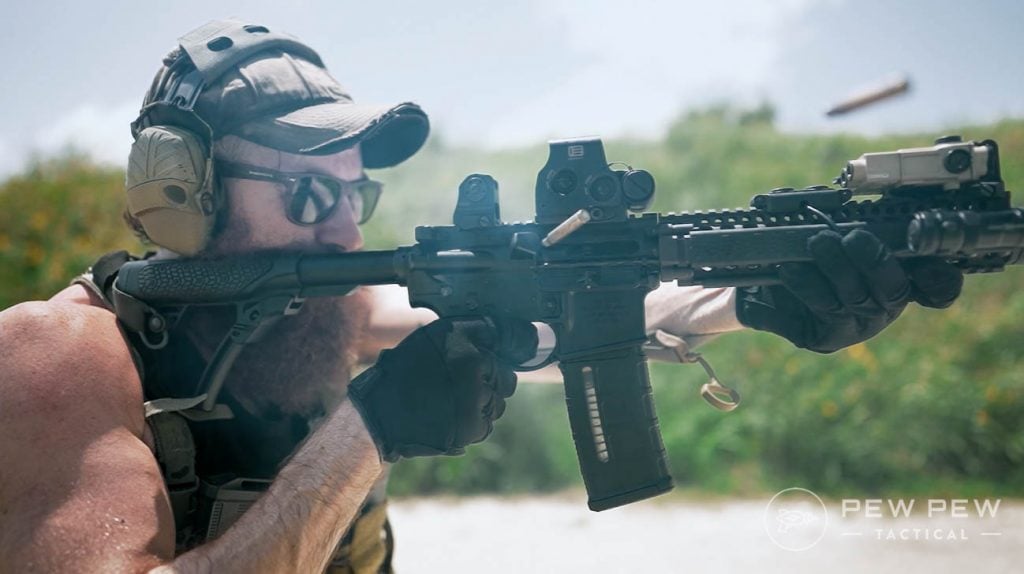 Some of the coolest looking and best feeling AR, Glock, and Sig accessories around – Tyrant Designs mills all of their parts for the best fit, finish, and feel possible.
No awesome sales right now, but check out some glamour pics!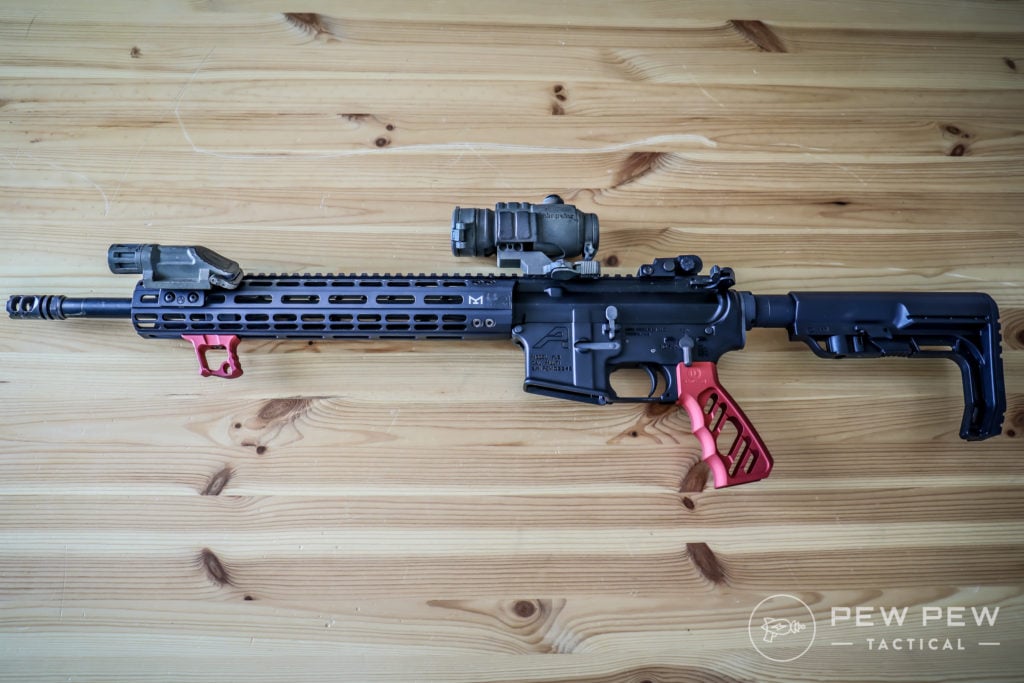 Plus we like their newest foray into Glock mods…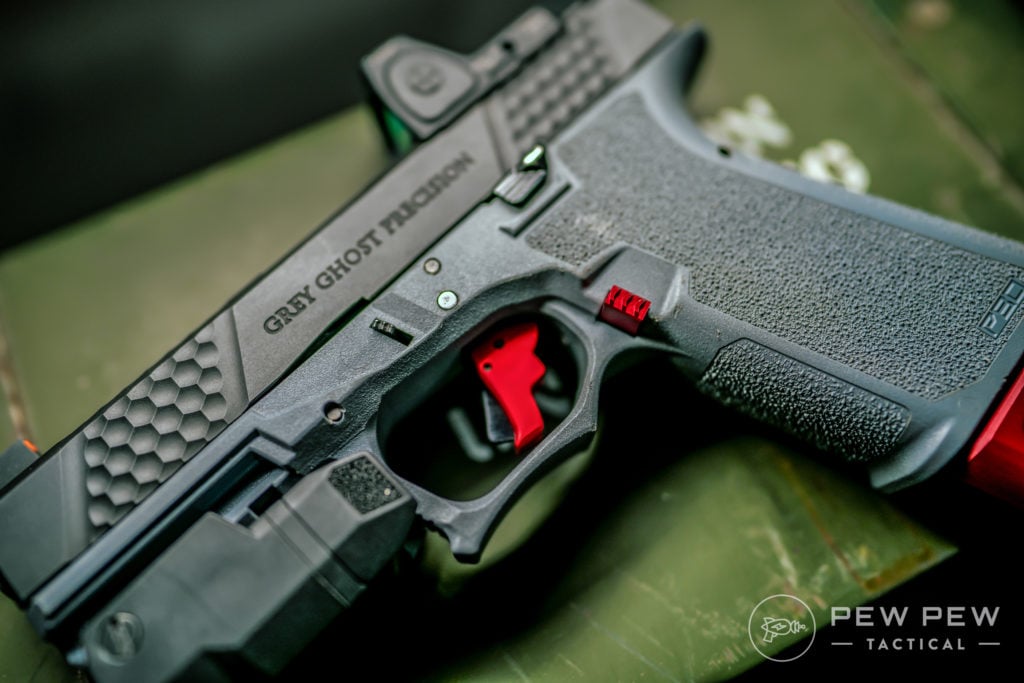 For some of the best Ruger 10/22 and other rimfire gun upgrades on the market, Tandemkross is where you need to shop!
While their big sale has not kicked off yet, it should be here soon!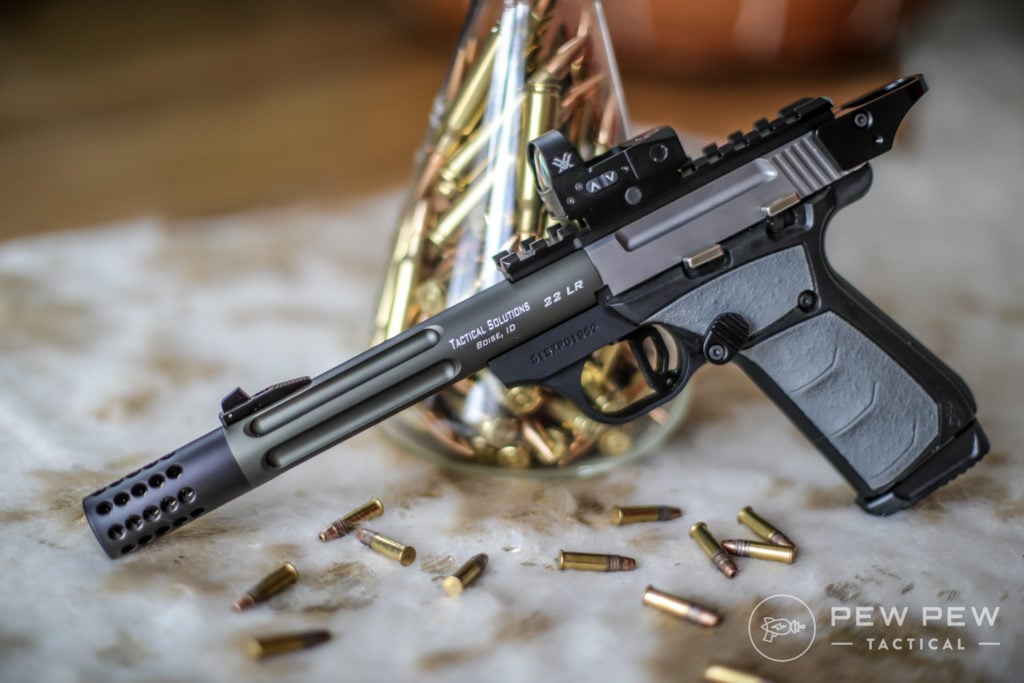 From Buckmark to Victory to the 10/22 and more, Tandemkross has upgrades for it all!
Some Thanksgiving sales we could really use, grills, smokers, deep fryers and more are on sale at Sportsman's Warehouse right now and they mean business!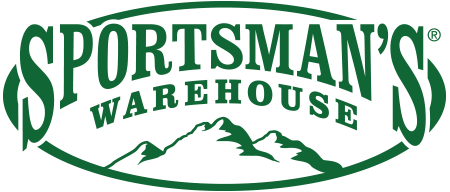 They've also opened a LOT of new store locations this year, so take a look to see if you have a new one near you!
While you might not be SCUD hunting in Iraq any time soon, gas masks and personal protective equipment still have a place in every emergency kit.
From gas attacks to smoke from wildfires to tear gas, protecting your lungs by filtering the air you breath can save your life.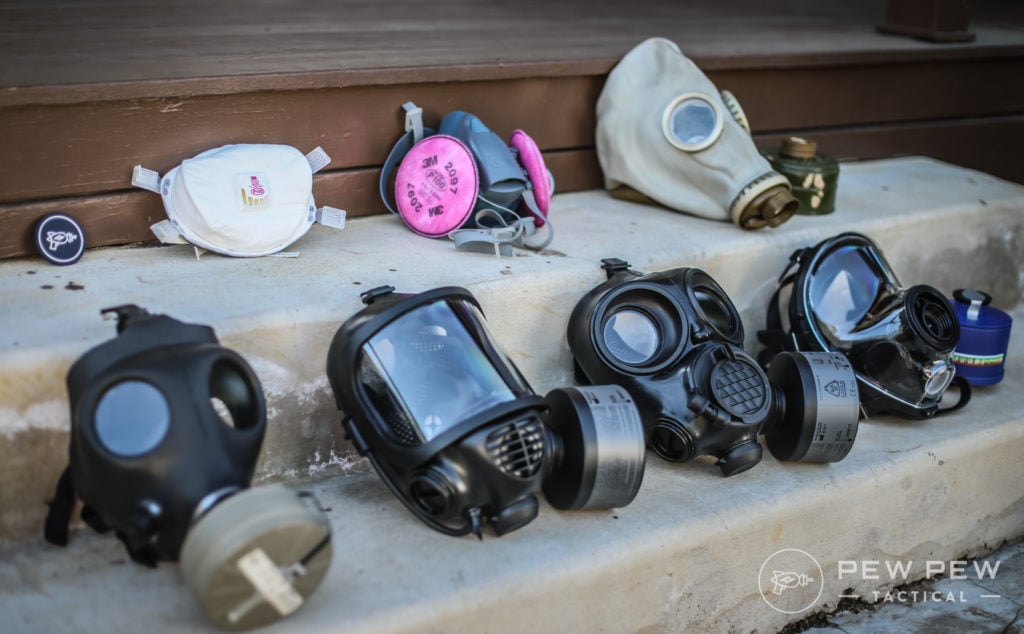 We've tested a bunch of gas masks before and really like what MIRA Safety has to offer.
We have a few reviews covering Vaultek's MXi, VT10i, and VT20i safes — this are solid and dependable handgun safes.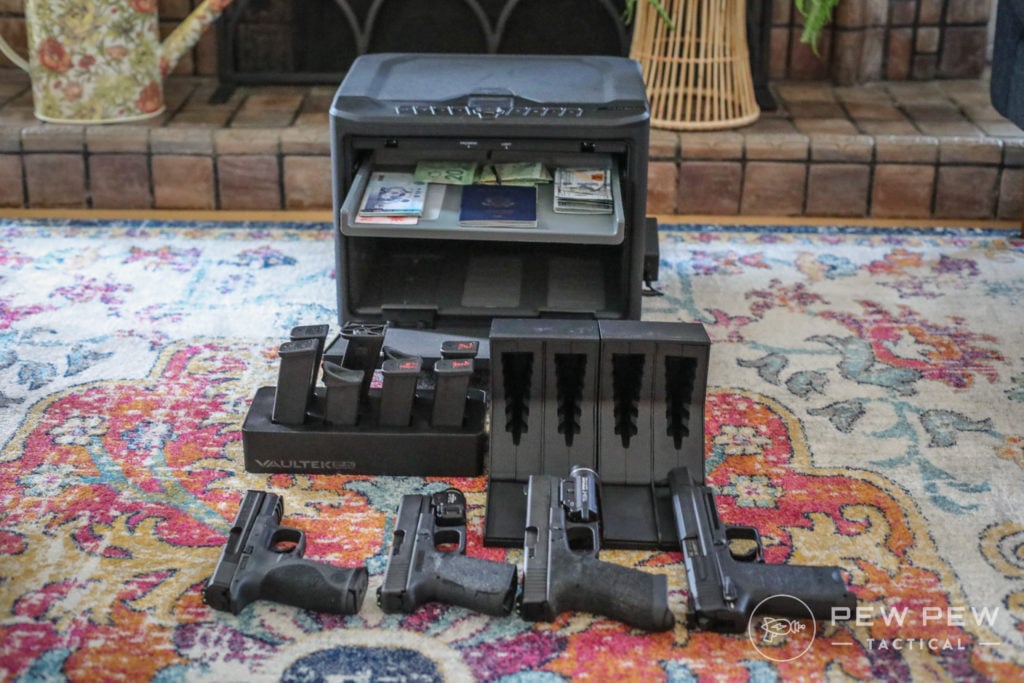 Black Friday hasn't started for them yet, but we'll keep checking!
Awesome Glock triggers, barrels, parts, and more! The big sales have not started yet, but last year was great! Check back soon for all your Glock upgrade needs.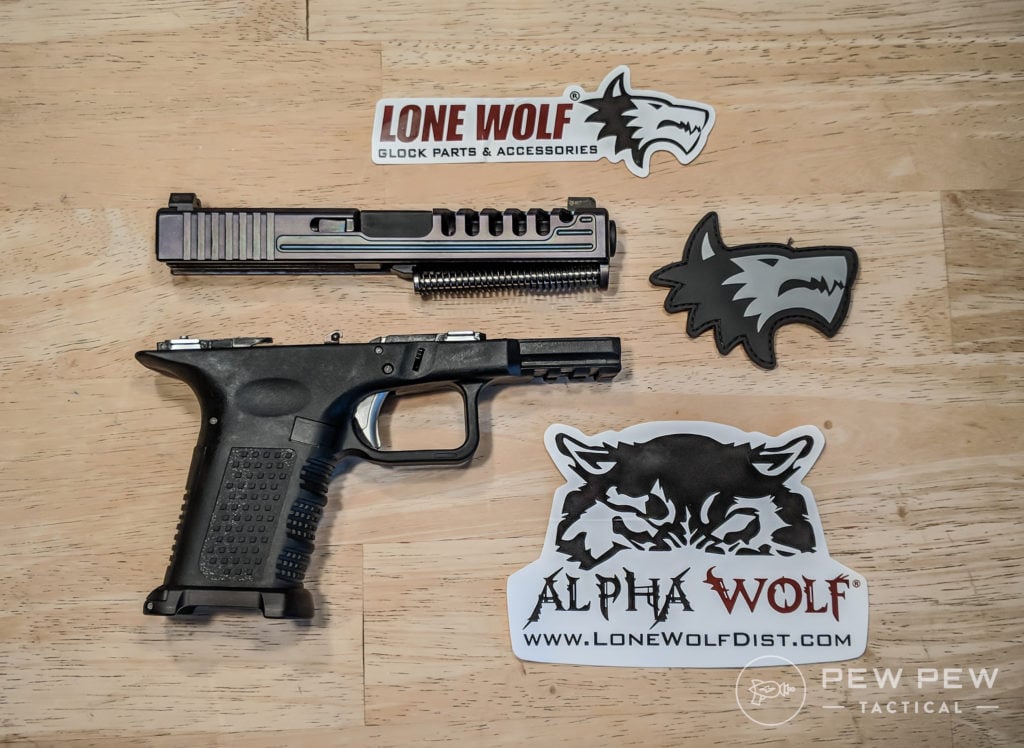 Holsters are everywhere these days, but finding a good one is still one of the hardest parts of carrying!
Concealment Express has a great line of IWB and OWB Kydex holsters – we've used them for EDC ourselves.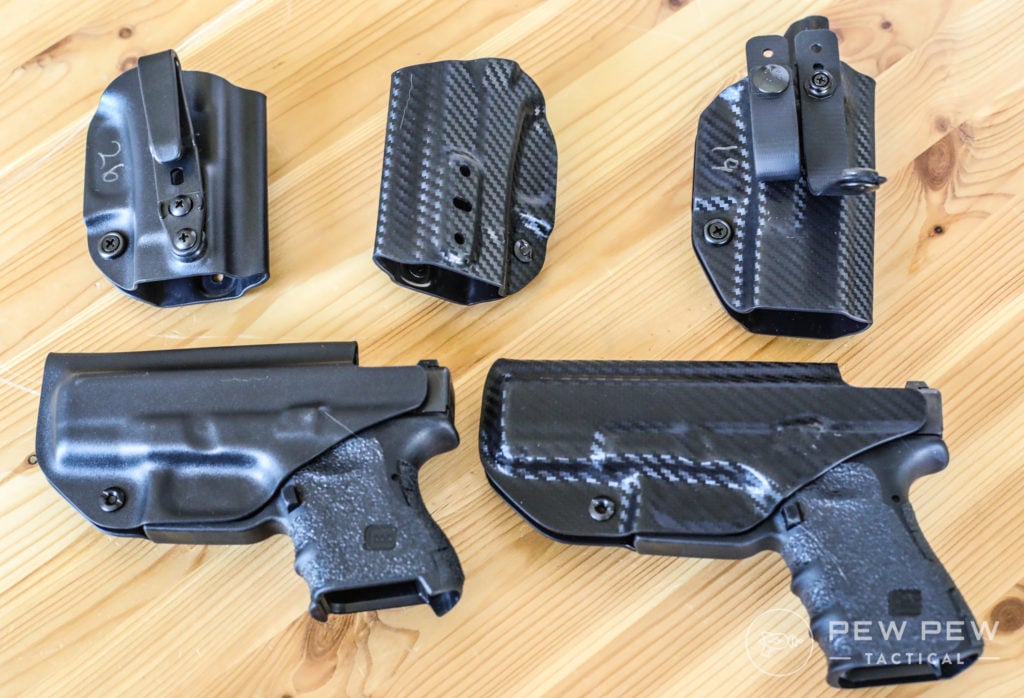 Awesome barrels for a great price is what Ballistic Advantage is known for! We've reviewed their Hanson Profile barrels before and REALLY liked what we got.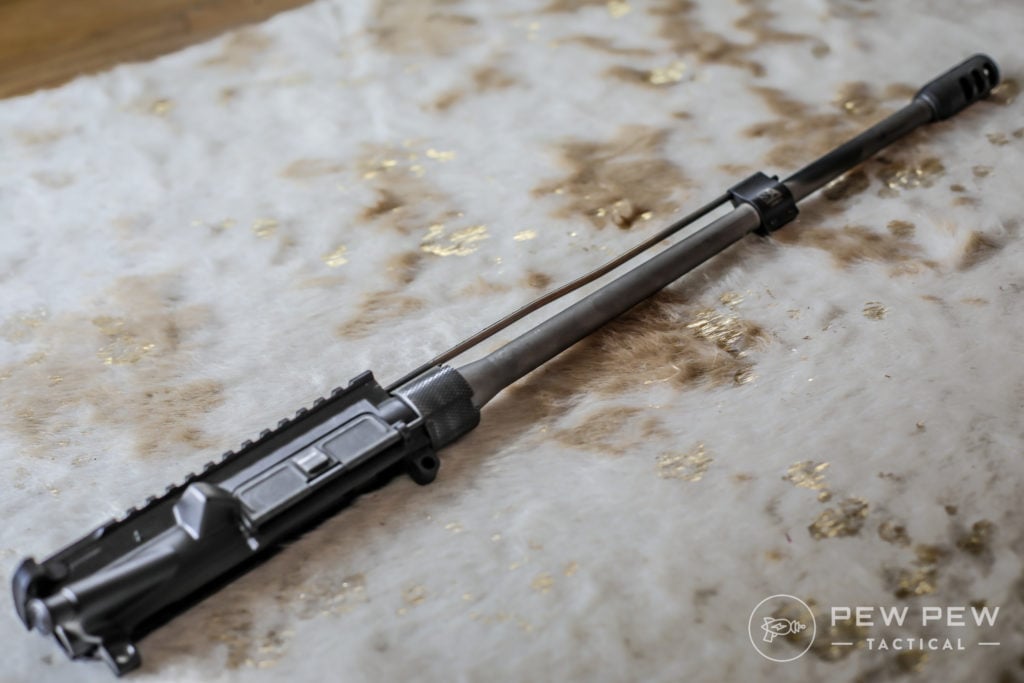 Need a holster? Tenicor should be having some solid Black Friday sales soon, don't miss out!
Read about our tests and thoughts on Tenicor in the Best Concealed Carry Holsters!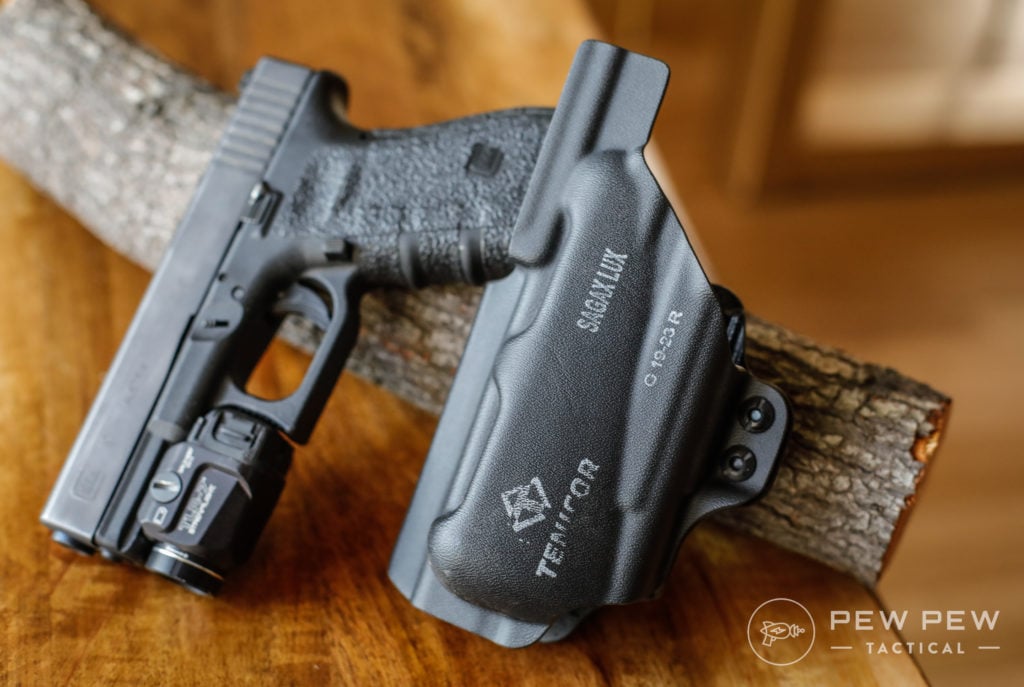 Sales starting the 20th, but even right now they have free shipping on orders over $50!
We've been using STNGR handguards on several builds for a while now and really like them for their durability and ease of use.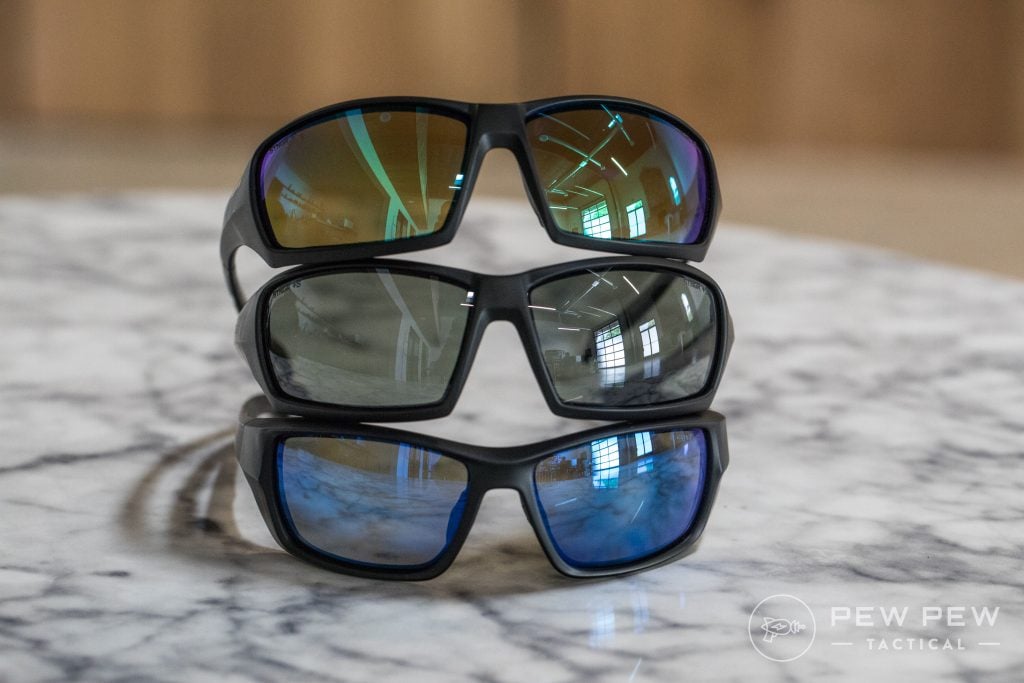 We've also been wearing their ballistic rated eye protection for months and LOVE them! I have both the grey and the yellow tinted glasses and highly recommend them!
Lots of cool stuff in stock at LAPG, from shoes to pants to first aid and a lot lot more!
LAPG also carries their own line of products, their First Aid Bag is one of my core medical bags and their pants are one of my main range wear.
A big sale is coming, but nothing started just yet!
They also have some cool moral patches!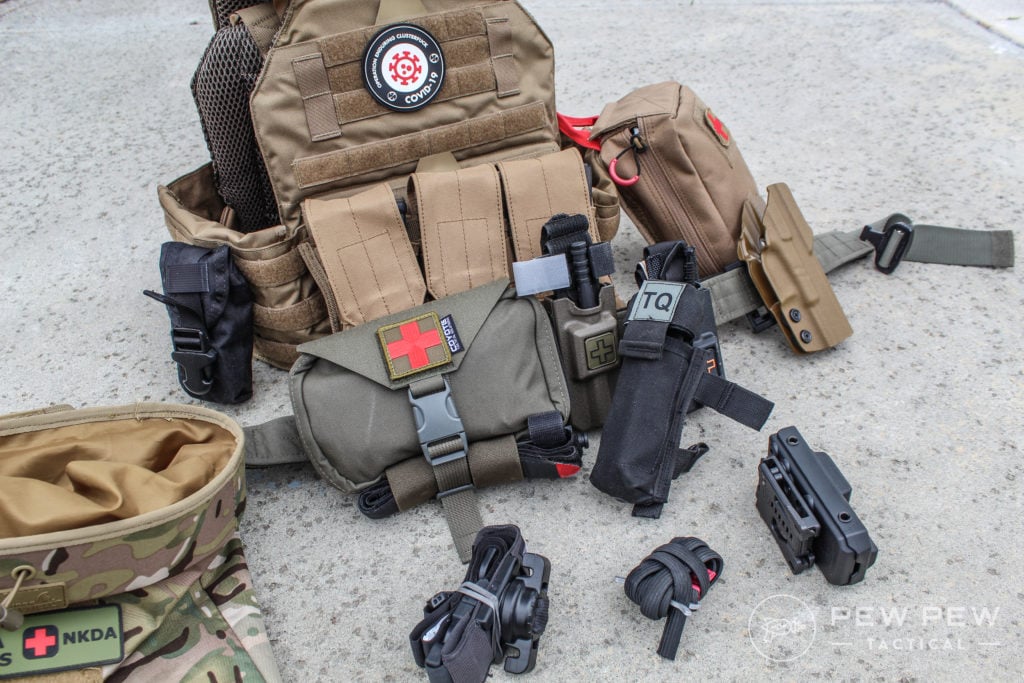 Solid ballistic rated helmets for a decent price. No info on their Black Friday yet, but we should see something soon!
Take a look at our video of John's latest helmet set up including nightvision and HHV!
Thermal optics are not cheap normally, but ATN has some great starter options AND some outstanding top tier optics if you're looking to really go big this year.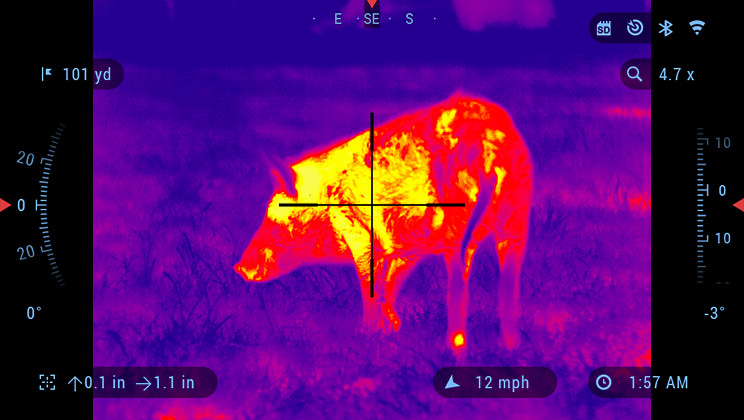 Check out all their deals here.
Pants, shirts, belts, bags, and a whole lot more – 5.11 has a LOT of great stuff to take your pick from!
It looks like they are having daily drops of goodies up to 50% off.
They have lots of awesome stuff and every item from 5.11 we're tried, we've really liked. Take a look at our review of their Low Profile bags:
Got a little prepper in you?
Wise has some of the best bulk survival food solutions out there.
They are having a special on 2-Day kits right now.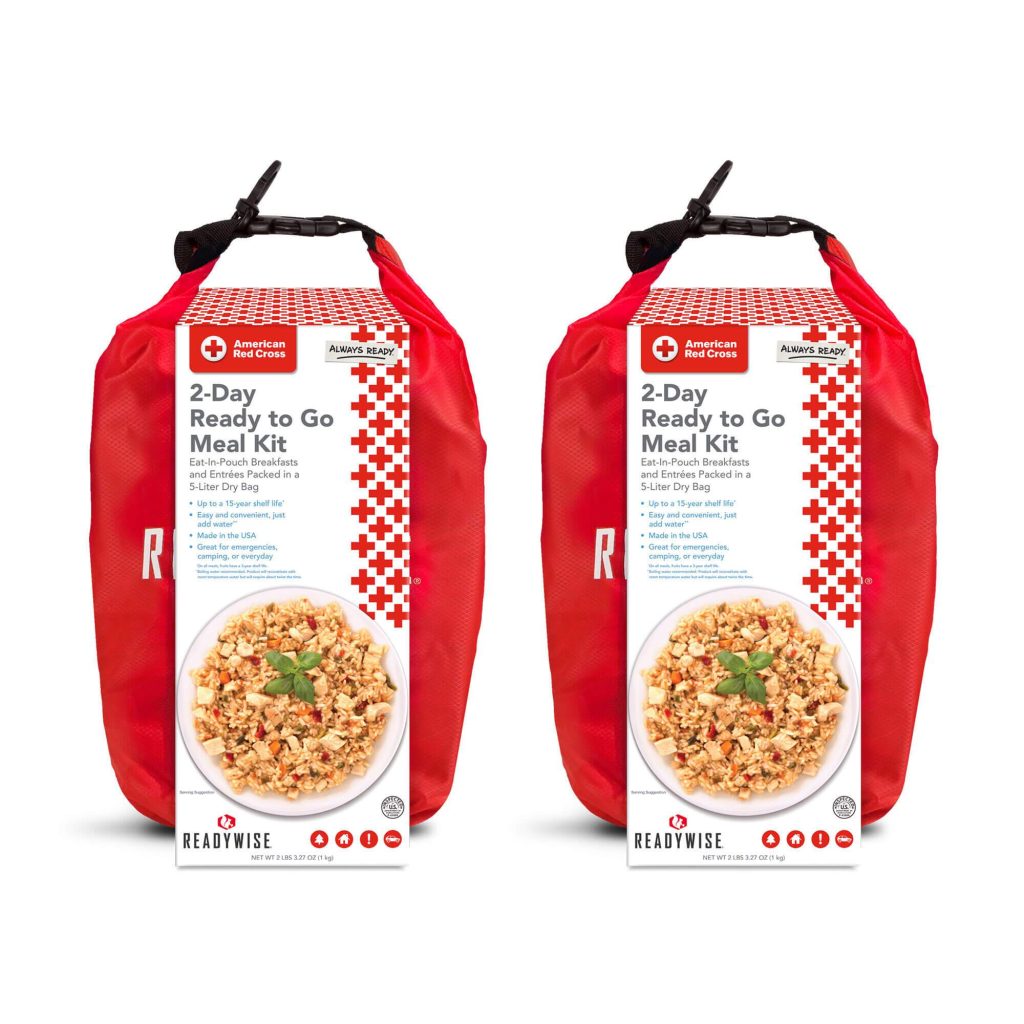 Final Thoughts
That about wraps things up.  For more sale items, take a peek at our round up of Veteran's Day sales.  Some of those sales will be continuing through Black Friday.
And we'll be updating with our REAL Black Friday & Cyber Monday picks soon.
Know of any firearms related pre-Black Friday sales that we missed? Let us know in the comments.  And finally, from all of us at Pew Pew Tactical, have a wonderful Thanksgiving!
Source
Pre-Black Friday Gun Sales and Deals is written by Eric Hung for www.pewpewtactical.com