Finishing up your AR-15 build and need a lower parts kit to finish out that stripped lower?
Nowadays…you can typically build an AR-15 that will perform better than a pre-built that costs 30-50% more.
What's more, you can get exactly the parts you want, and none of the ones you don't.
Of course, to turn that lower into the beginnings of a rifle (or something you can slap together with a pre-existing upper assembly)…you're going to need a lower parts kit.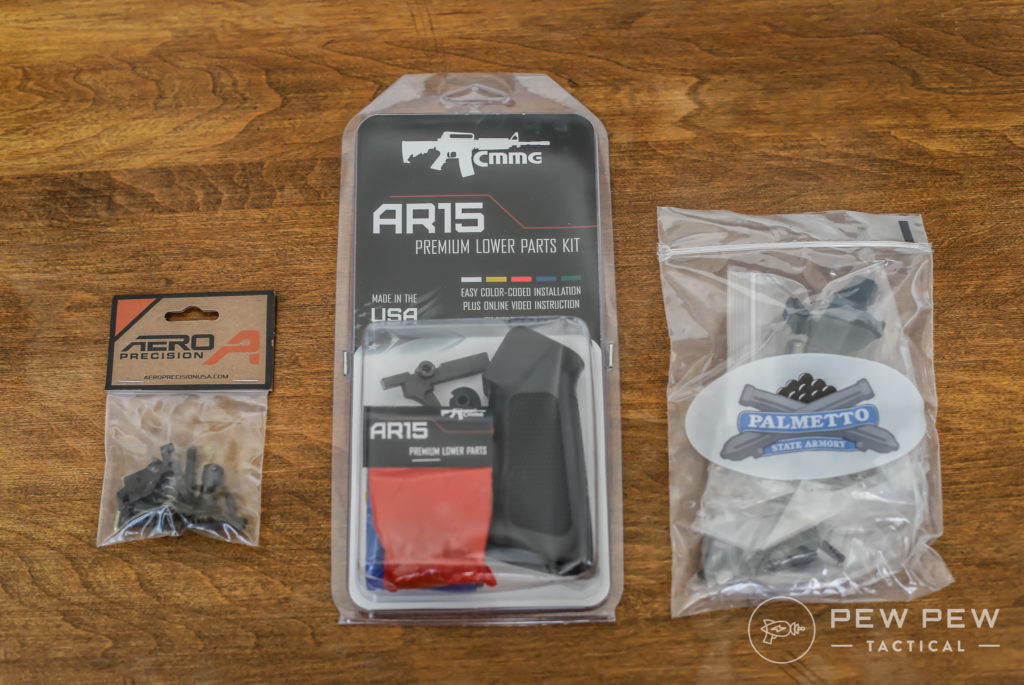 It's not sexy…but they contain all the itty bitty important parts that make your lower function like a champ.
We'll cover what's in a standard AR-15 LPK and our favorite picks. Plus some AR-10 LPKs too since there are some differences.
Table of Contents
Loading…
What's in a Lower Parts Kit?
Specifically, you're going to need the following: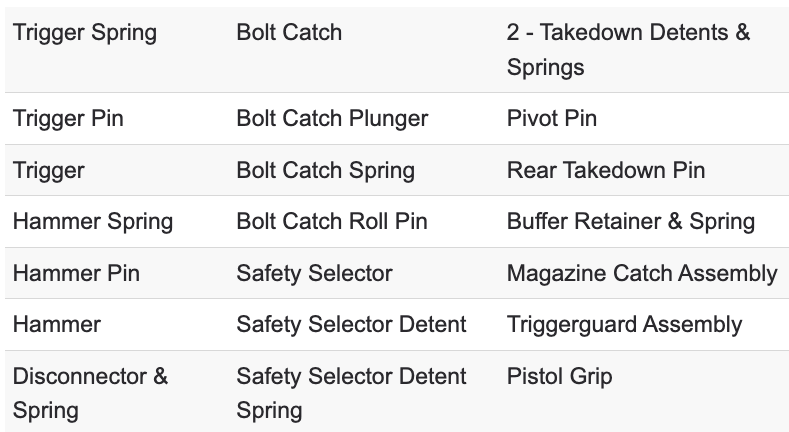 Now, I can feel like 75% of you losing interest immediately when confronted with that parts list but in the words of The Hitchhiker's Guide…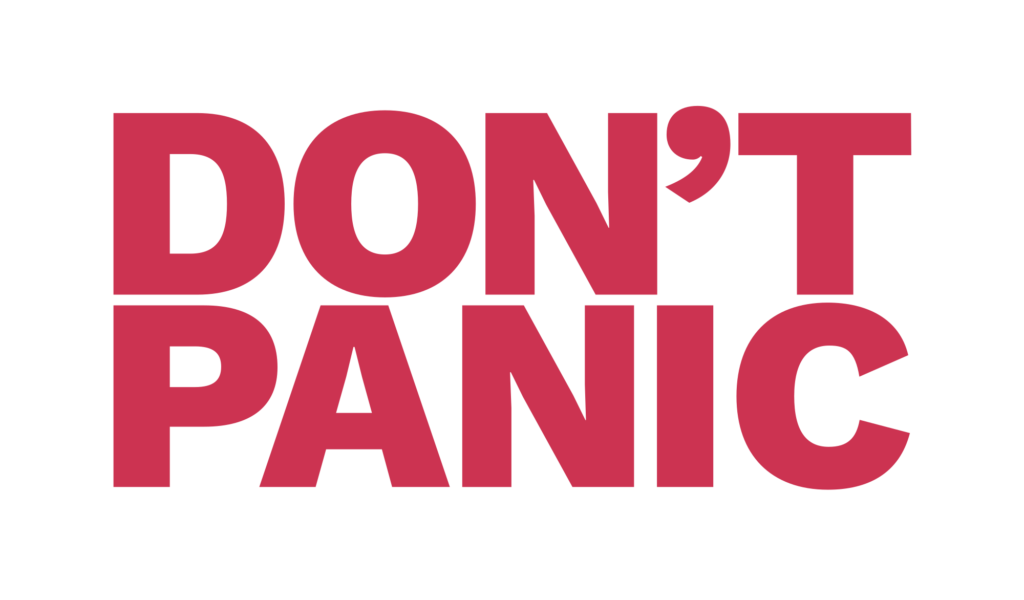 I promise it's easier than it looks.
In fact, you can check out the whole process of assembling a lower and decide for yourself. If you can hammer a nail and turn a wrench, you've got what it takes to build a lower of your very own (and building an upper isn't that much more involved).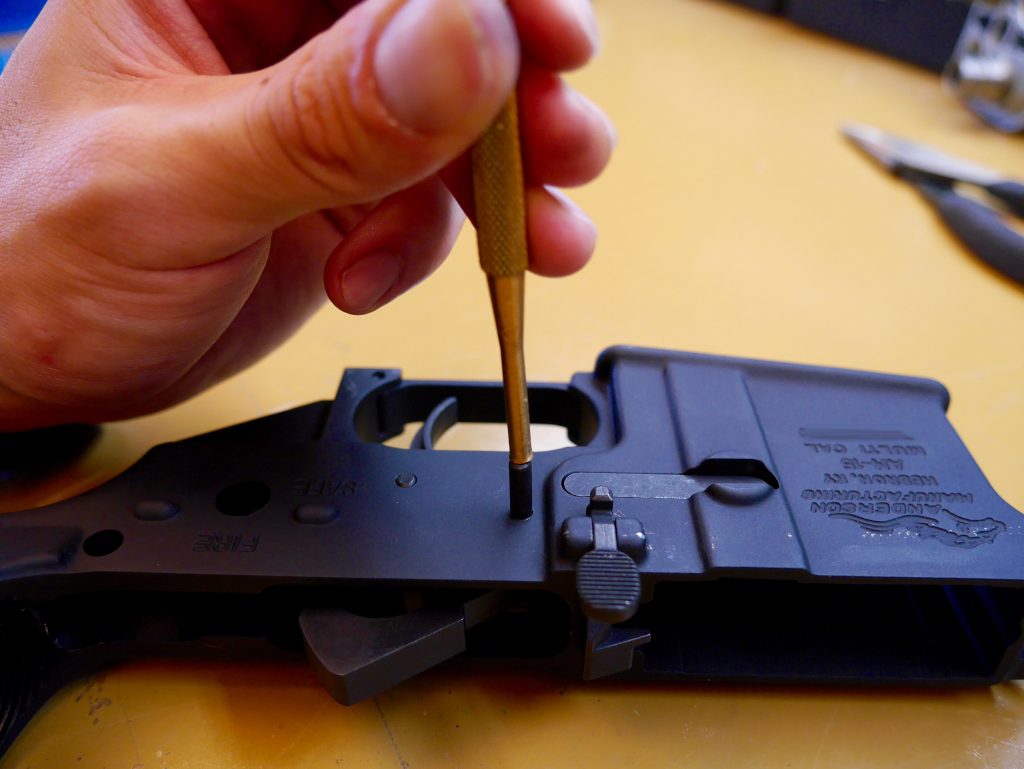 Wondering which one to pick? Where to buy them? What to do if you already have a trigger?
Fear not, firearms aficionados.
I've got you covered.
Best AR-15 Lower Parts Kits
These are the best lower parts kits out there and are the ones I keep coming back to for build after build. 
1. Palmetto State Armory
Palmetto State Armory might sell the most AR-15s in the country…so they are one of my go-to sources for anything AR-15.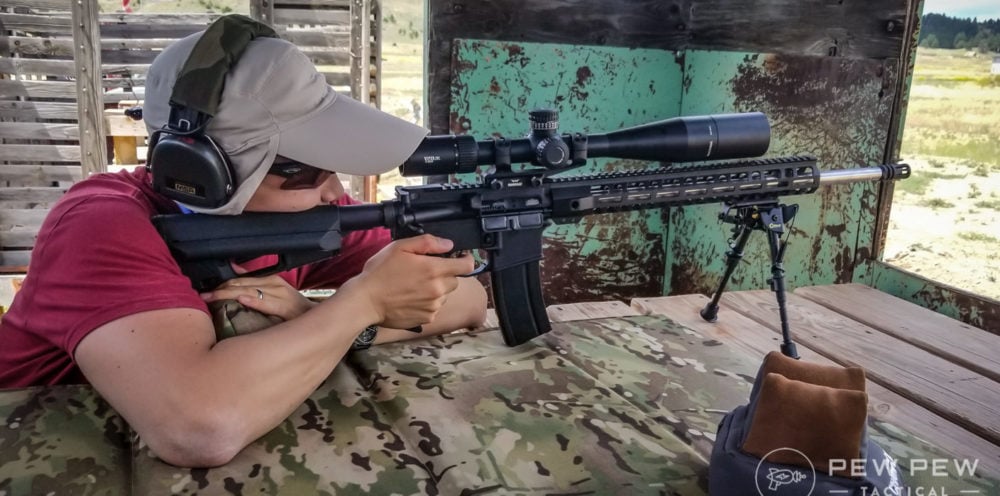 I've built plenty of their lowers with their LPKs. Check out all our reviews of their guns here.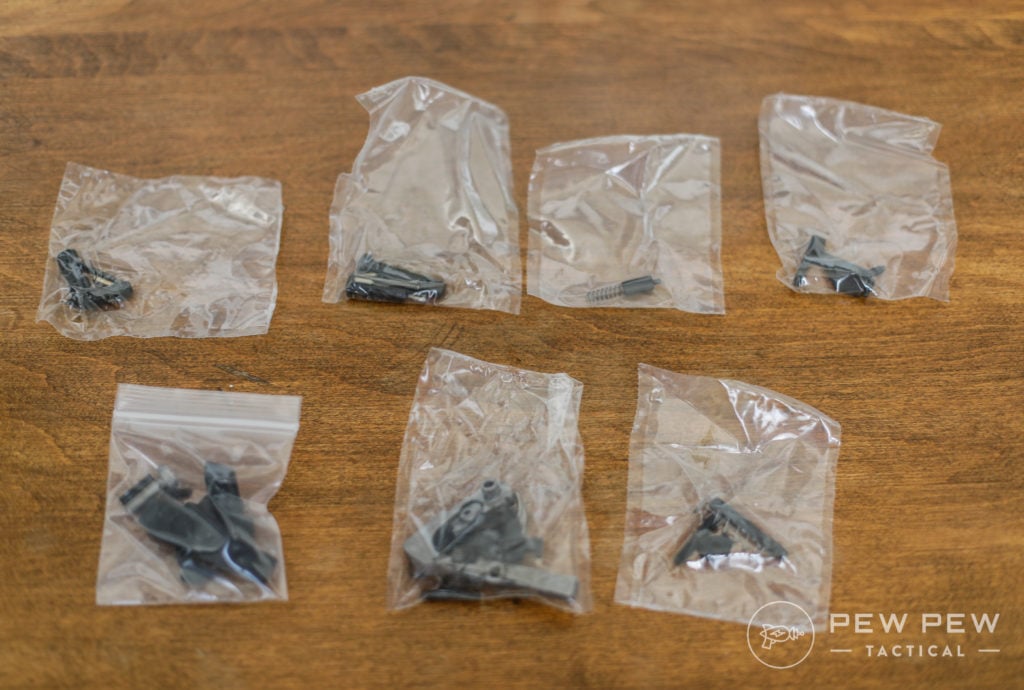 It may not look like much…but the baggies are a lifesaver…they are broken down into areas of lower assembly. So now you don't have to guess which spring or detent is which.
And almost all their kits come with additional furniture…I particularly like their Magpul MOE sets since I would have added one anyways.
Also, note that most lower parts kits don't come with buffer tube assemblies so PSA has those "complete" sets too.
Check out the entire selection of build kits and LPKs. Some have their upgraded EPT trigger which is Nickel Boron coated (silver colored) for a better trigger feel.
What's your take on the PSA LPK? Give it a rating below!
2. Brownells LPK with Geissele
Brownells is the premier online retailer of gun parts and accessories, so it makes sense that they would have an LPK for sale.
The Brownells LPK with Geissele actually comes with a Geissele 2-stage trigger, which is why it is so expensive compared to others.
This kit is great if you're looking for getting some good parts out of the gate and don't want to spend a lot of time picking out parts. In other words, if you're here more for the building than for the savings or the part picking, this is the way to go.
Not that these parts are bad, and it's certainly very convenient to have everything you need to complete the lower in one contained package but you can get better parts and save money if you shop individually.
Plus, you start out with a premium trigger. *Note, this kit does not include a grip, which is great because you'll have to pick out one yourself, instead of throwing another A2 in the bin.
3. Geissele Automatics Lower Parts Kit
Speaking of Geissele…they are known mostly for their triggers, muzzle devices, and handguards, but they make everything from complete rifles to parts kits as well.
And the Geissele parts kit is pretty great.
It's precision-machined with all the skill and accuracy you'd expect from Geissele, and the price isn't half bad for a set this nice. The only things that are missing are the pistol grip and trigger group.
I'd personally recommend throwing your favorite grip on there, and coupling that with a matching Geissele SSA-E trigger, or some other equally awesome Geissele offering.
4. Aero Precision Lower Parts Kit
Looking for something no-frills when you already have everything else like the trigger and pistol grip?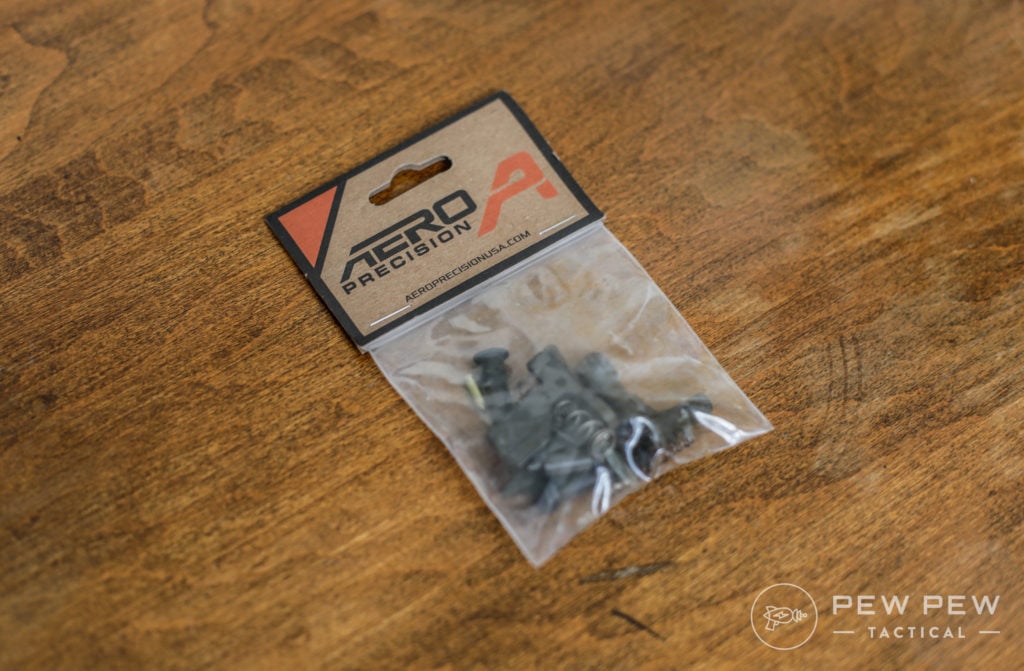 The Aero LPK gets the job done at an affordable price of $25.
They've also done well in my Aero, Anderson, and PSA lower builds.
Looking for a more standard LPK with trigger and pistol grip?
5. CMMG LPK
Another huge manufacturer of AR-15 parts and LPKs…CMMG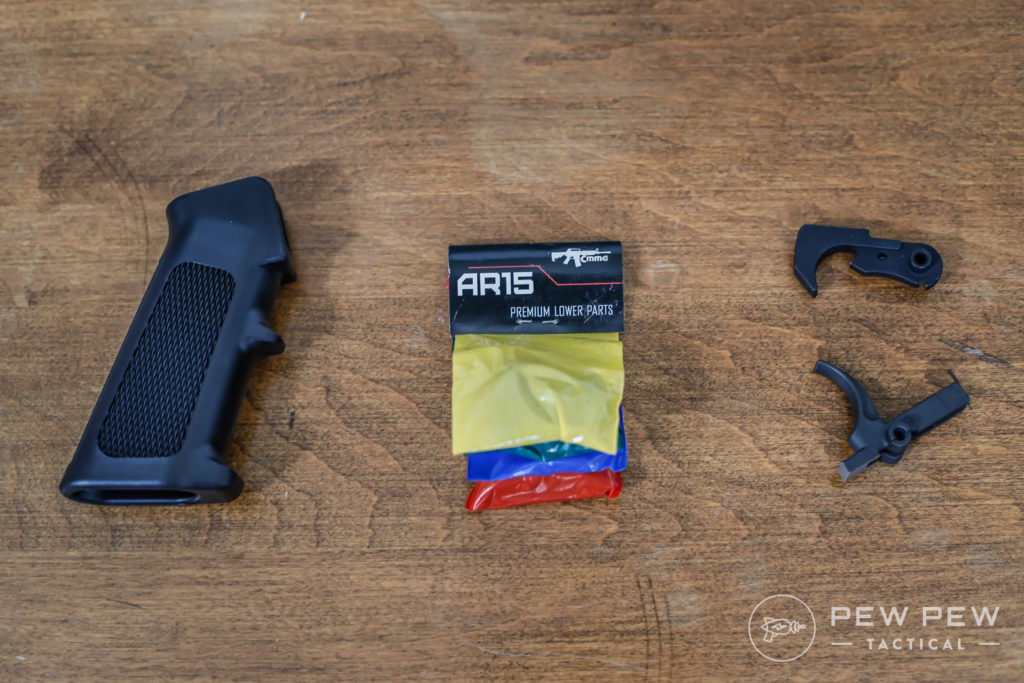 They also come with baggies…but theirs are color-coded with a legend in the back of the box to tell you specifically what's there.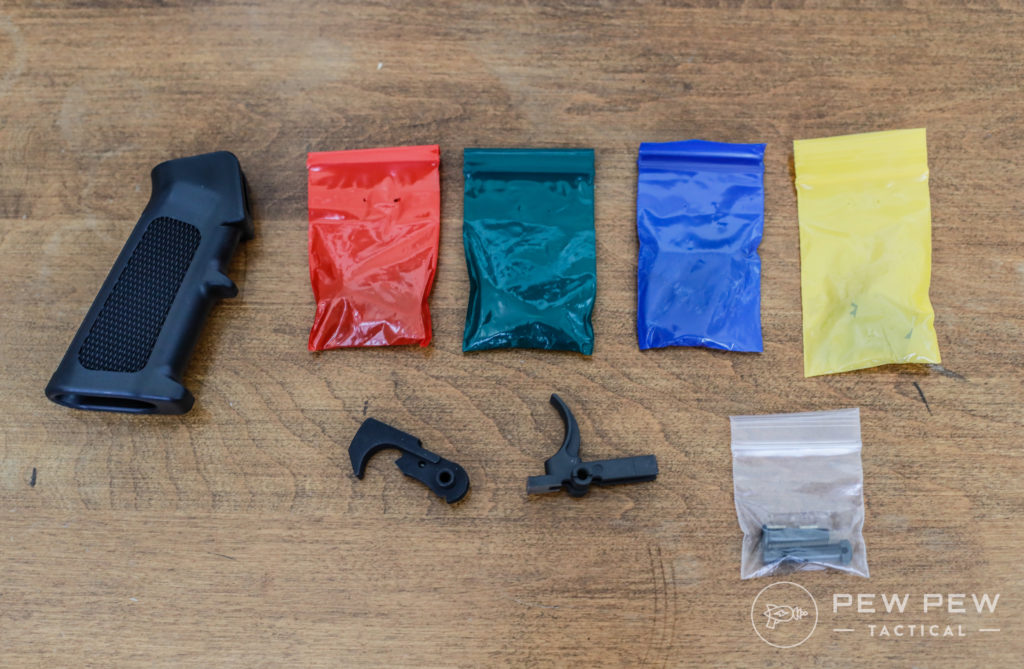 Highly recommend the CMMG LPK for a first-time builder who isn't looking to upgrade their trigger and pistol grip just yet.
Now let's move on to the AR-15's big bro…the AR-10.
Best AR-10 Lower Parts Kits
Most AR-15 LPKs will work with the AR-10. But since the AR-10 is shooting larger calibers, the receiver and magazines are much larger.
Because of that, these are a few of the parts that are NOT interchangeable.
Bolt Catch
Bolt Catch Roll Pin
Pivot Pin
Takedown Pin
Buffer
Buffer Spring
Magazine Catch
There are also two "patterns" of AR-10 lower receivers. By far the most common is the DPMS variant. Unless yours says it is the Armalite style…chances are it's the DPMS.
1. CMMG AR-10 Lower Parts Kit
Consistent with our AR-15 recommendations, we like CMMG's AR-10 LPK. My first AR-10 lower used one and it worked fine.
2. PSA AR-10 Lower Parts Kit
PSA's AR-10 is proprietary and works great (full review here), but their LPK works with DPMS patterned AR-10s from other manufacturers.
They also have tons of other packages with different triggers and grips.
What If You Lose Parts?
Well, you could just order the part, probably from Brownells or the like, but shipping for one part is annoying.
If you're going to make a hobby out of this, you are almost guaranteed to lose parts (springs and detents will go flying across the garage at some point), so it may make sense to invest in a spare parts kit like this one.
This kit gives you a spare of all the little springs and other fiddly parts you'll need, as well as spares for when springs start to wear out and break down.
Upgrading From Standard Parts
Finally, I want to make a note about upgrading these parts kits. Granted, a spring is a spring, but an upgraded trigger, buffer, grip, and stock can really make a huge difference in how your rifle performs.
The trigger is really going to be the single biggest performance factor for the speed and accuracy of your gun.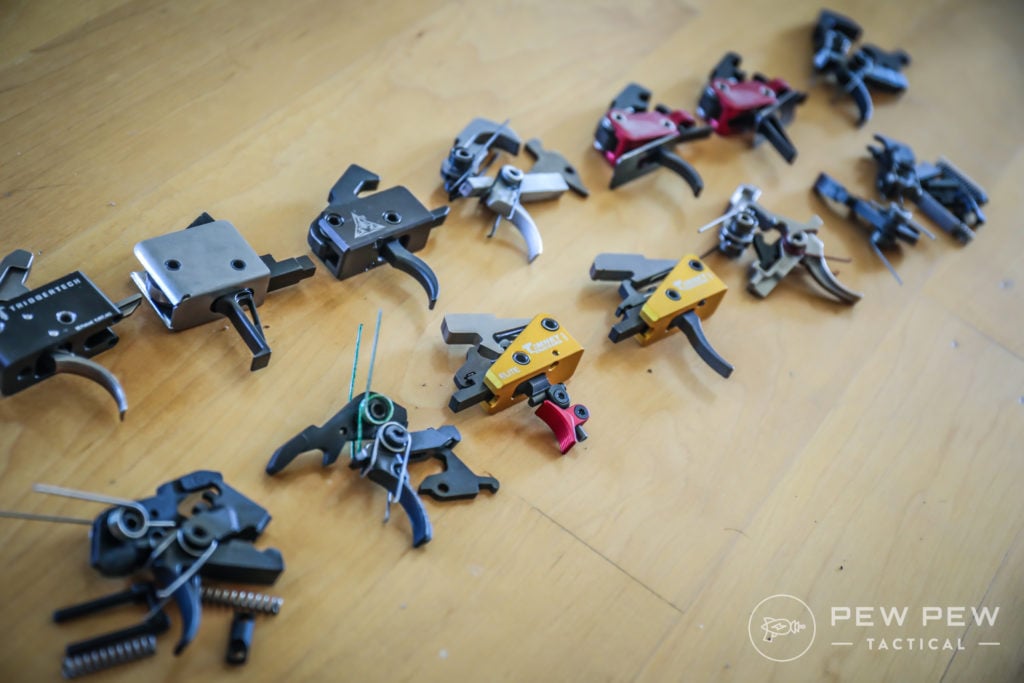 We're coming out with a major update to our trigger recommendations, but for now, these are the Best Drop-in AR-15 Triggers.
After that, start with your furniture and go with something like Bravo Company or Magpul, in whatever color and design you like, and at whatever price point matches your build goal. 
See our favorites in Best AR-15 Furniture.
Conclusion
That does it for lower parts kits. You should now know what to look for, how to choose a lower parts kit, and what to buy, as well as how to move on from the standard parts kits.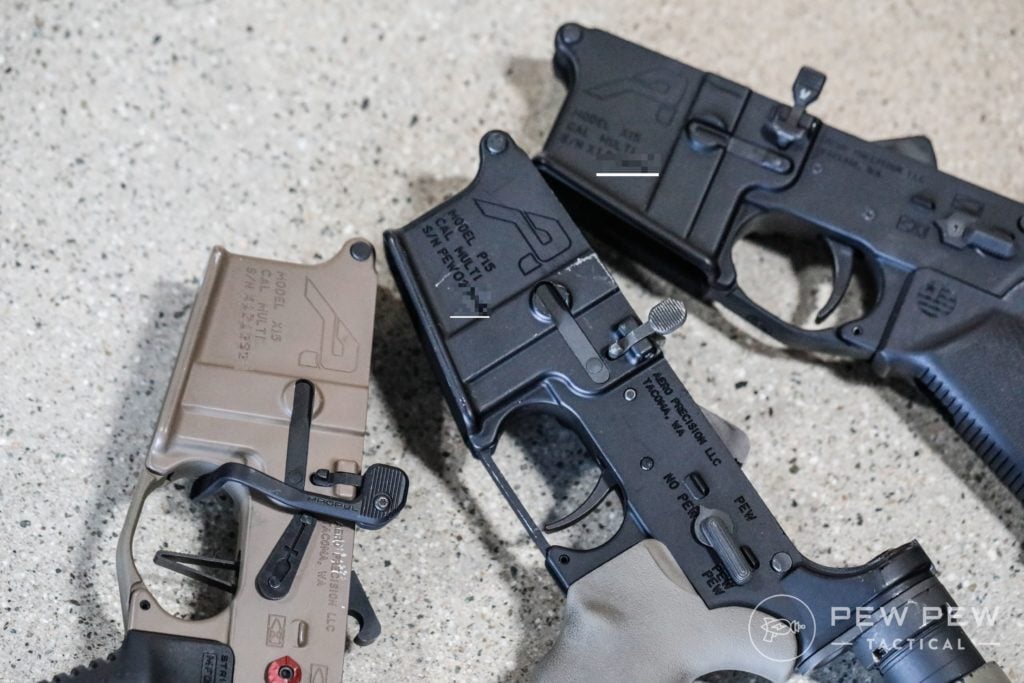 If you're building a rifle, and you've got your lower, this should get you the rest of the way to completing it.
Don't forget about taking a look at the Best AR-15 Upgrades [2018]!
Building a rifle? Let me know what parts kits you prefer in the comments below! For more AR-15 accessories, check out our Best AR-15 Upgrades: Triggers, Brakes, Handguards, & More.
Source
Best AR-15 & AR-10 Lower Parts Kits (LPK) is written by Matthew Collins for www.pewpewtactical.com