Immediately after the attack on Pearl Harbor, the Japanese turned their attention to the Philippines.
American soldier Dirk Vlug, a Private First Class with the 126th Infantry Regiment, was ordered to man a roadblock on the Ormoc Road in what was thought to be a relatively safe front of the war.  
That all changed when a duo of Japanese tanks rolled down the street.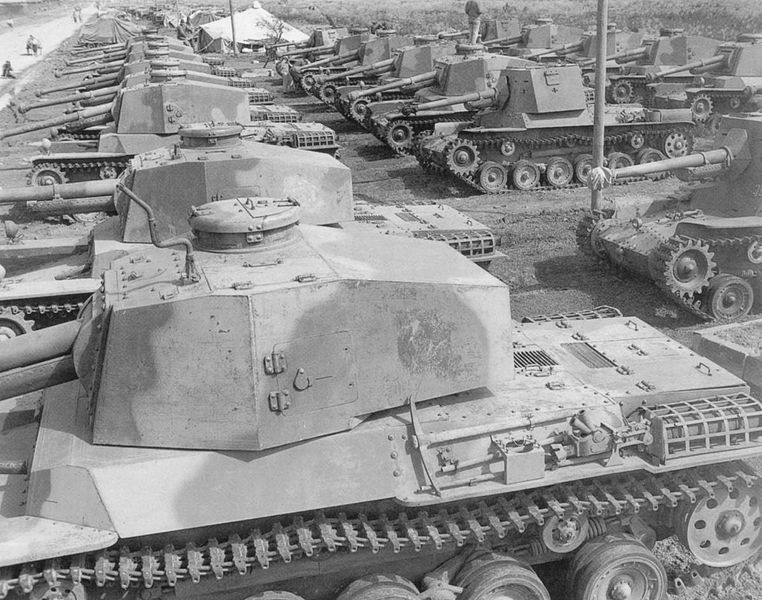 Vlug grabbed his bazooka and six rounds of ammo. He sprinted towards the incoming tanks.
They immediately opened fire on him with machine guns and 37mm cannons. 
Vlug kept running, though, and got in position before firing a single shot at the lead tank. He landed a direct hit that immediately destroyed it.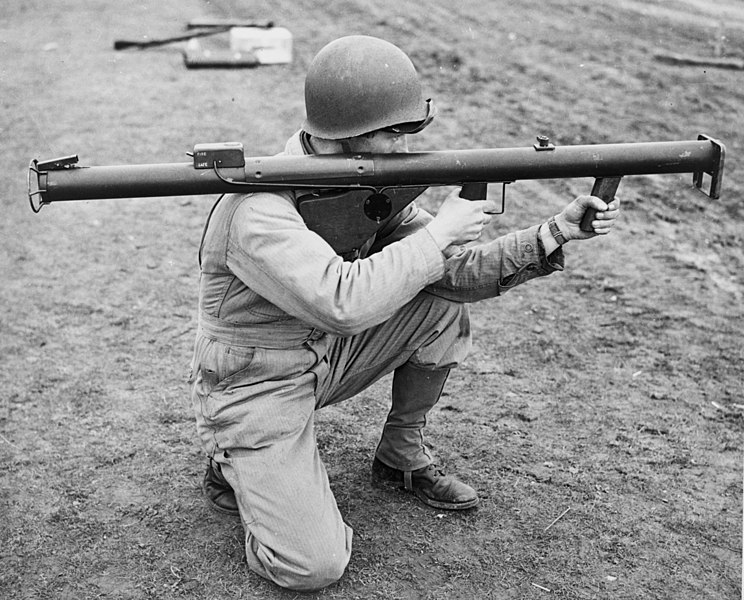 With the first tank down, crew from the second, hopped out to eliminate Vlug.
But Vlug whipped out a Colt 1911 and fired. After killing one soldier, the rest scrambled back into the tank.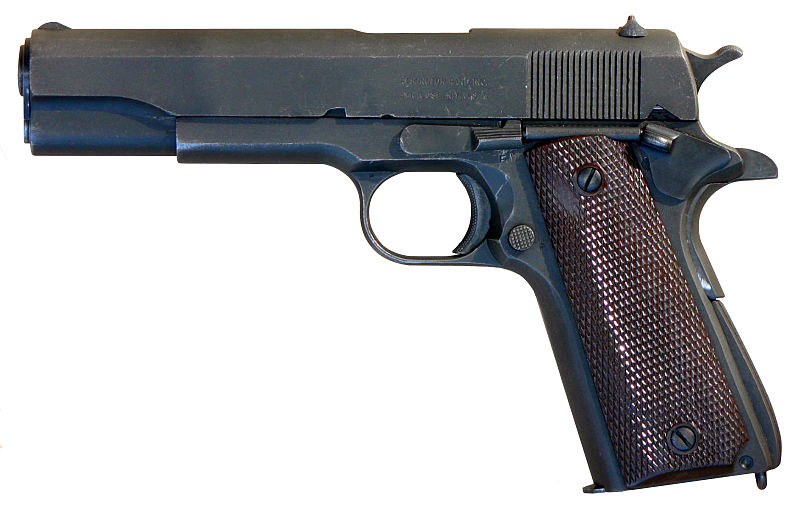 Vlug followed that with another bazooka round, resulting in another destroyed tank.
But that wasn't the end…
Three more Japanese tanks were headed his way.
Vlug grabbed his gear and once more sprinted in the direction of the incoming tanks, this time in an attempt to flank them.
Machine gun fire and 37mm rounds flew all around him, but somehow, Vlug emerged unscathed.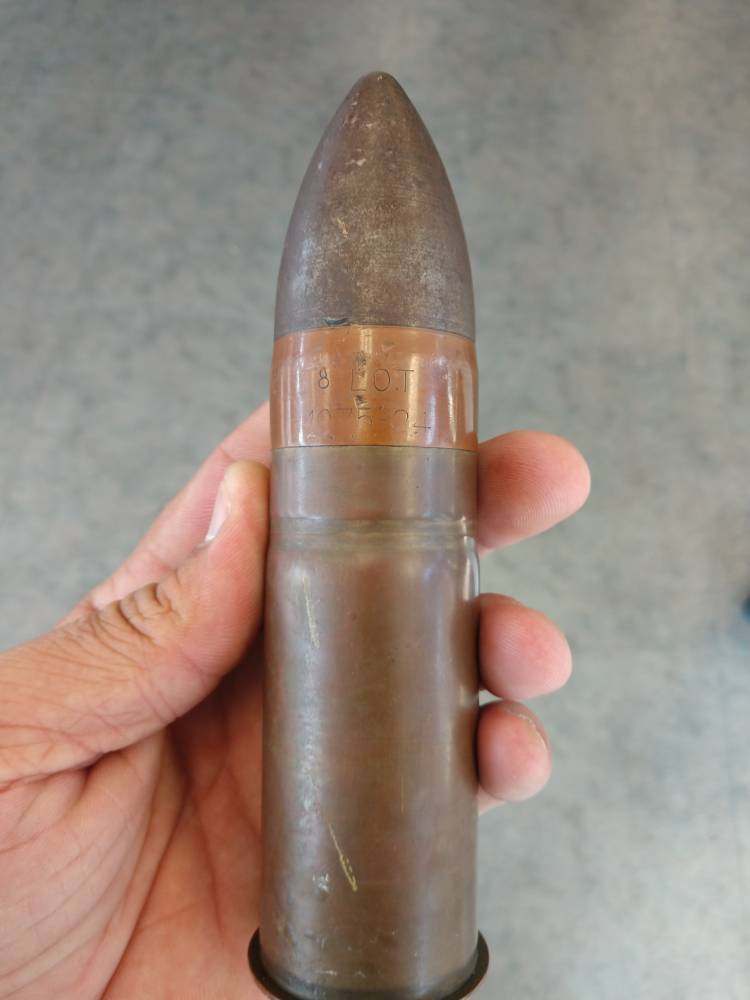 He fired his bazooka and the lead tank went up in flames. 
Then he reloaded and fired again at the next tank in line…it too exploded into a fireball.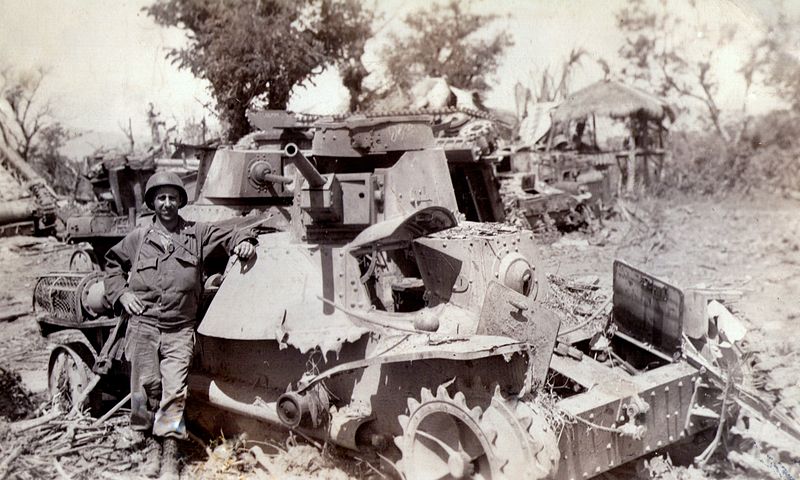 The final tank veered off to the side, but not fast enough. 
Vlug fired once more as the tank turned. Though it only grazed the tank, the blast caused the hunk of metal to careen off of a nearby steep embankment — where it remained trapped.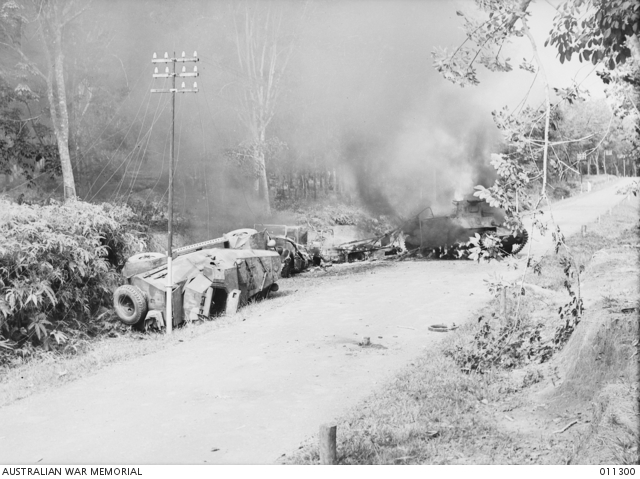 A pistol, a bazooka, and a butt load of courage earned Vlug a Medal of Honor.
This is a new style of article for Pew Pew Tactical; if you liked it — let us know in the comments! If you didn't enjoy it…well phooey. To catch up on previous Pictures from History, click on over to our History Category.
Source
A Picture from History: The Tank Killer is written by Aden Tate for www.pewpewtactical.com