After the death of Hu Yaobang in 1989 — a man viewed as one of the last hopes for freedom in China — students throughout Beijing gathered at Tiananmen Square to protest.
By mid-May, tens of thousands of students occupied the square, and showed no signs of leaving anytime soon. 
In an effort to demonstrate their seriousness, a hunger strike began by many of the students on May 13.
This, in turn, inspired similar protests throughout China.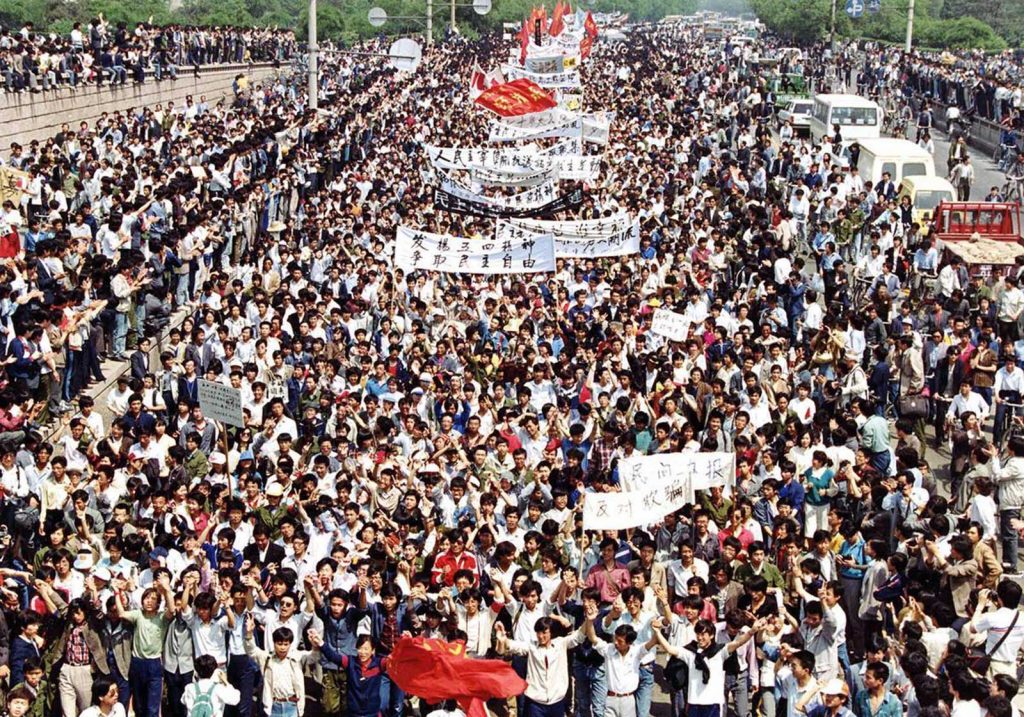 On May 20, martial law was declared. But the students didn't leave. 
Shortly afterward, 250,000 troops marched into Beijing, accompanied by tanks, armored personnel carriers, and more.
They headed right into the midst of well over a million students.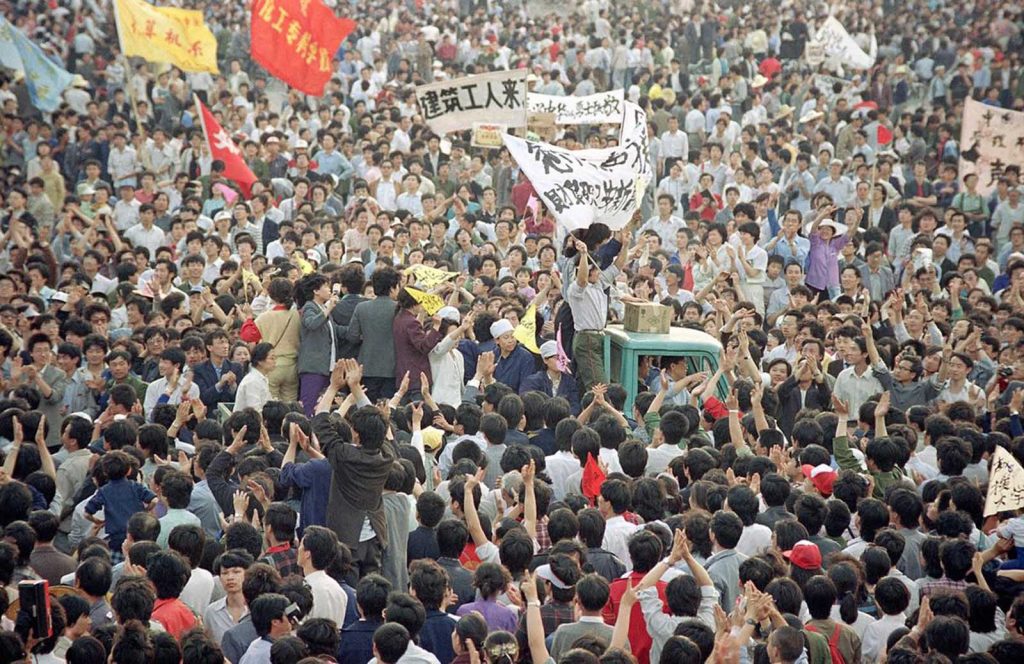 On June 4 at 1 a.m., troops opened fire. 
The students fought back with stones, but it was of little use against rifles and tanks.
For those who refused to move, armored personnel carriers simply rolled over them. Bulldozers were brought in afterward to dispose of the bodies.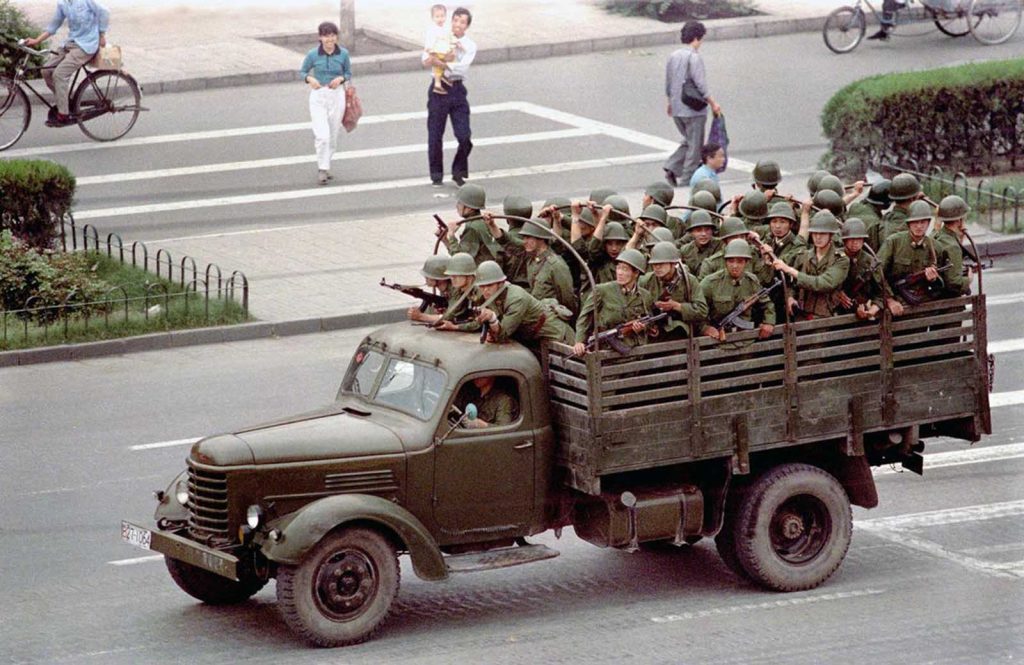 It was the next day that one man entered the limelight of history. 
We may never know his real name, but to the world, he became known as the Tank Man.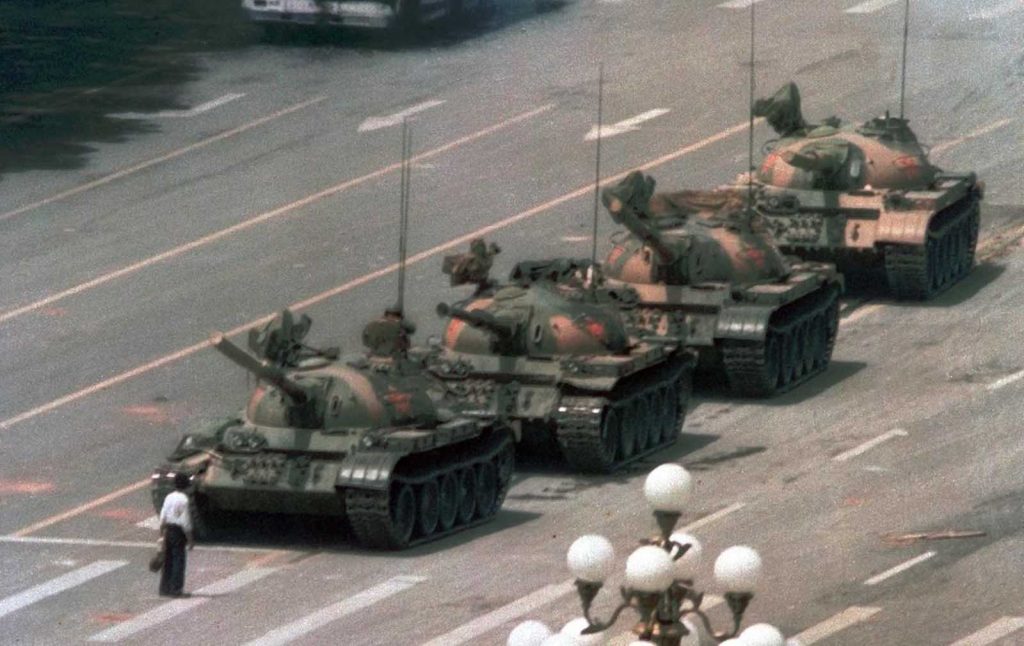 The grocery bags in his hands seemed to indicate it started as a regular day. 
Yet, as a column of 12+ tanks rolled down the Avenue of Eternal Peace, Tank Man held tight to his grocery bags and refused to move.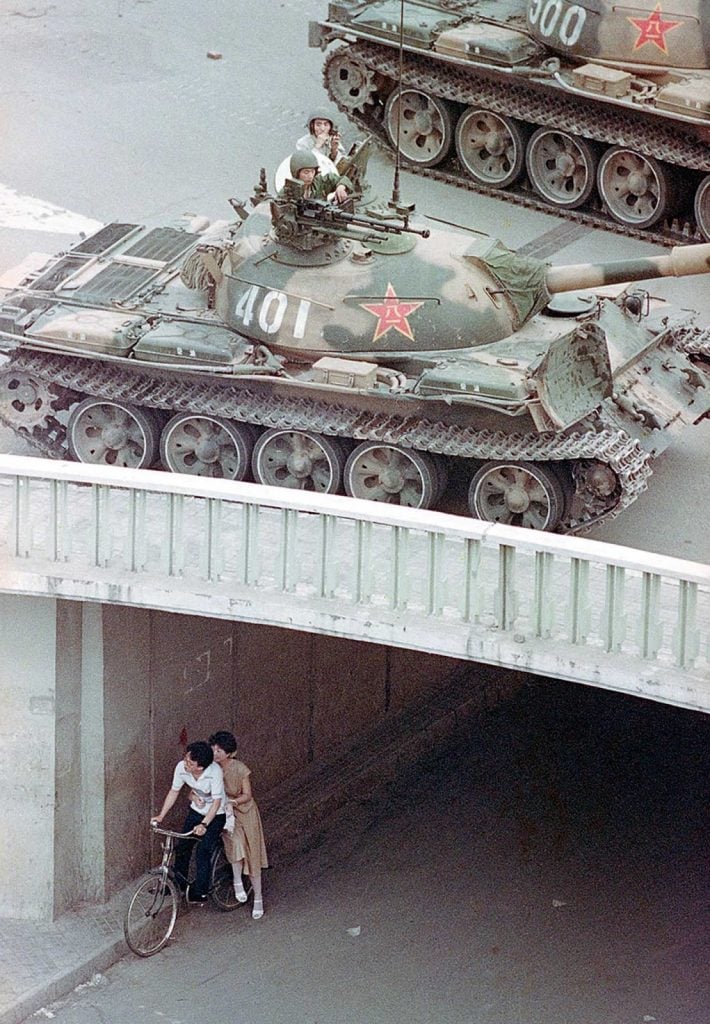 As the lead tank attempted to change its path, Tank Man shifted his position. The tank could not pass. 
Then, grabbing his bags in one hand, Tank Man jumped on the tank, and talked to the driver. 
What ultimately happened to Tank Man remains a mystery.
But given that roughly 10,000 people were killed in the Tiananmen Square Massacre and thousands more arrested, his prospects are likely grim. 
This is a new style of article for Pew Pew Tactical, if you liked it — let us know in the comments! If you didn't enjoy it…well phooey. To catch up on previous Pictures from History, click on over to our History Category.
Source
A Picture from History: Tank Man is written by Aden Tate for www.pewpewtactical.com