In 1930, the Great Depression raged. For two young Texans, though, love blossomed. 
Bonnie Elizabeth Parker and Clyde Chestnut Barrow — better known by their moniker, Bonnie and Clyde. 
Bonnie was only 19 and married to a man in prison for murder when she met Clyde, 21. But upon meeting him, it was love at first sight. 
Shortly after the pair met, Clyde was arrested and shipped off to serve a two-year stint in prison for burglary and car theft.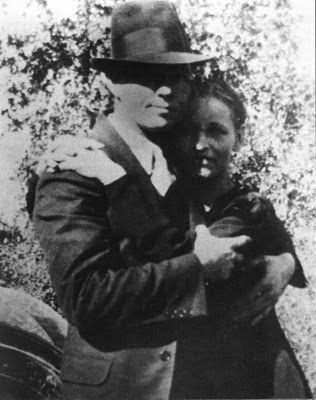 So began the tale of Bonnie and Clyde. 
Table of Contents
Loading…
Prison Break
It didn't matter that bars, razor wire, and shotguns separated the two, Bonnie and Clyde were determined to find a way to be together. 
Bonnie put a plan into action, smuggling a gun into an imprisoned Clyde.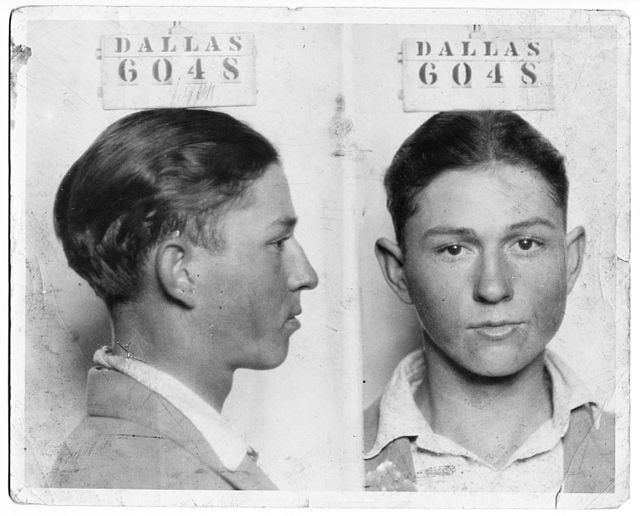 Clyde used the gun to escape but was eventually caught and returned to prison. However, he was released on parole shortly after. 
A friend later noted that Clyde entered jail as a schoolboy, but a rattlesnake exited. 
Life On the Run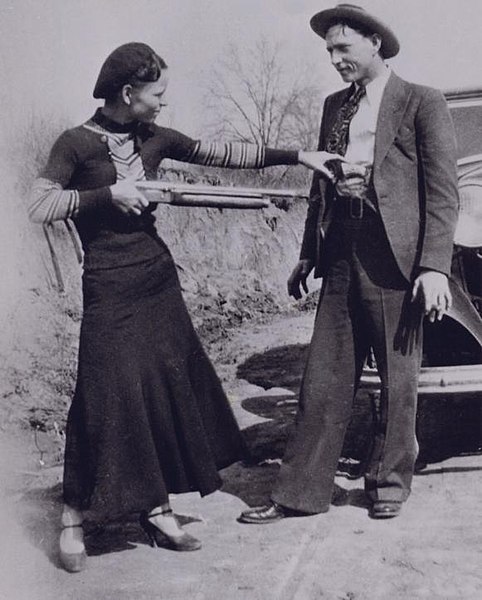 The lovestruck couple each grew up impoverished, and Clyde didn't want to continue living that way. Robbery seemed the easiest option. 
They bounced from town to town from Minnesota to Texas, robbing banks, grocery stores, and gas stations. A typical haul yielded $5 to $10 in stolen goods and money.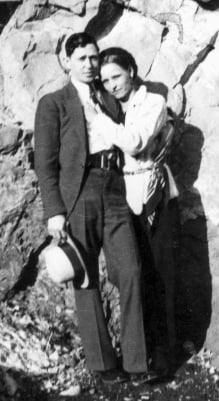 Initially, they were viewed by the public as kind of antiheroes.
But once the tales of murder became widespread, public perception changed drastically. It's currently believed that the duo murdered 13 people — maybe more.
But what set the stage for their public relations disaster was when a witness described Bonnie shooting a man and then laughing as he died.
A $1,000 reward was offered by the state of Texas for the corpses of the pair.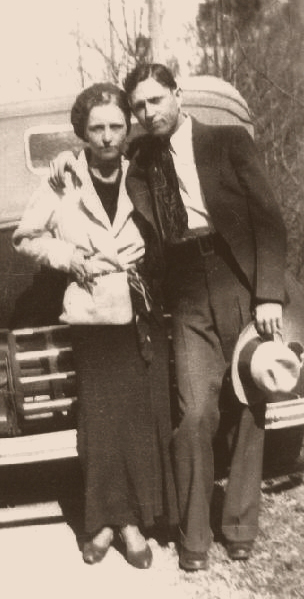 The Trail's End
On May 23, 1934, Bonnie and Clyde's run came to an end. 
Six local police officers suspected that the criminal duo were traveling through the area to visit the home of one of their accomplices.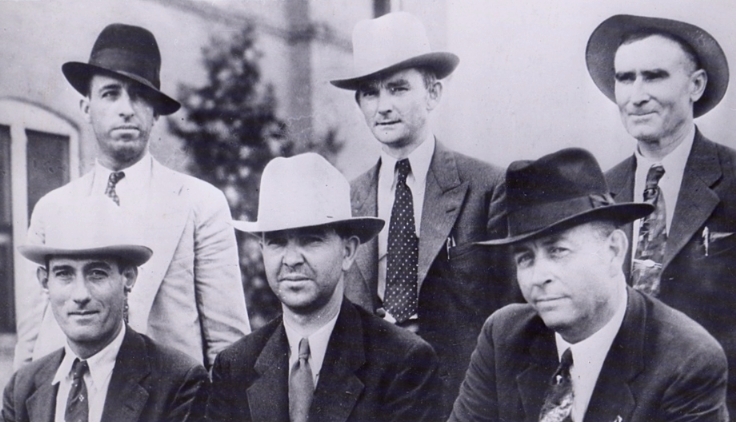 Police recruited Ivan Methvin (the father of Henry Methvin a known Bonnie & Clyde accomplice) to pretend he had a broken-down vehicle on a Louisiana backroad, while police lay in the woods…it was an ambush. 
Bonnie and Clyde drove down the road in a stolen car not long afterward. When they saw a friend in need, they stopped their car to help.
Before they could get out, police opened fire with Tommy guns, then switched to shotguns, and after that handguns. 
All in all, over 150 bullets hit the couple's car and the onslaught of rounds killed the duo.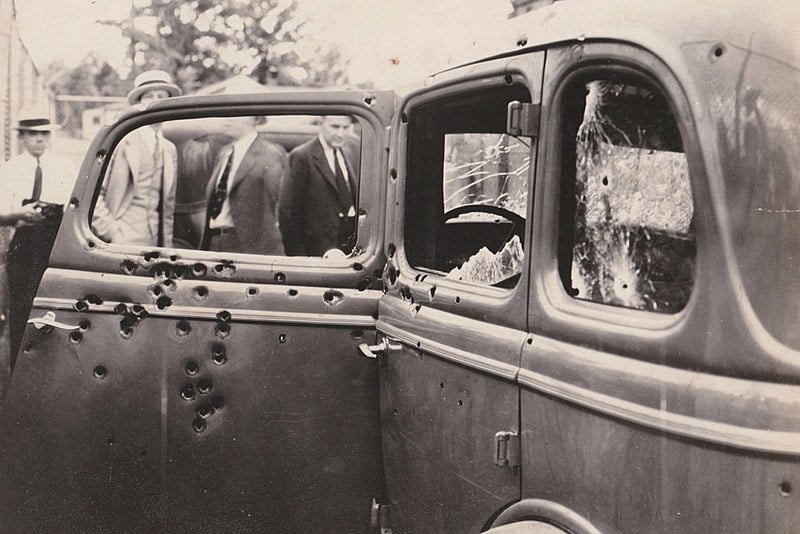 At the insistence of Bonnie's parents, Bonnie and Clyde were buried at separate cemeteries. 
This is a new style of article for Pew Pew Tactical, if you liked it — let us know in the comments! If you didn't enjoy it…well phooey. To catch up on previous Pictures from History, click on over to our History Category.
Source
A Picture from History: Bonnie and Clyde is written by Aden Tate for www.pewpewtactical.com