Suppressors improve the safety of shooting sports, can improve weapon accuracy, and are just awesome to have.
Choosing the suppressor that is right for you can feel stressful with the added weight of a tax stamp and federal regulation that goes into it.
But that's why you have us!
We've taken a look at a lot of the major suppressors on the market built for .223/5.56 and will give you our top picks and recommendations to take some of the stress off of you.
The NFA, Suppressors, and You
A lot of people miss the good old days.
Take 1934 for example, gas was only 19 cents! The St. Louis Cardinals won the World Series and the Three Stooges released their first short.
Oh, and the National Firearms Act was passed and signed into law.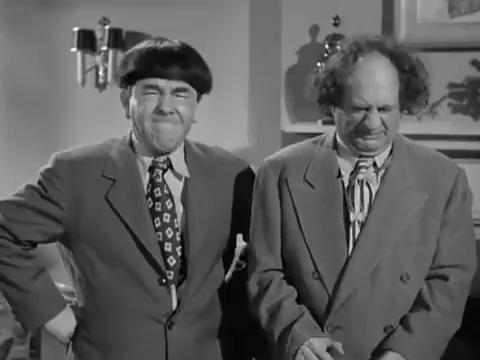 We've had a few significant changes since 1934.
One example is the value of $200 dollars.
In 1934 that was a lot of money for a suppressor tax stamp and this restricted the ownership of these items to the rich ($200 in 1934 had the buying power of $3,800 today).
Two hundred dollars these days isn't pocket change, but its a lot more affordable now than it was in 1934.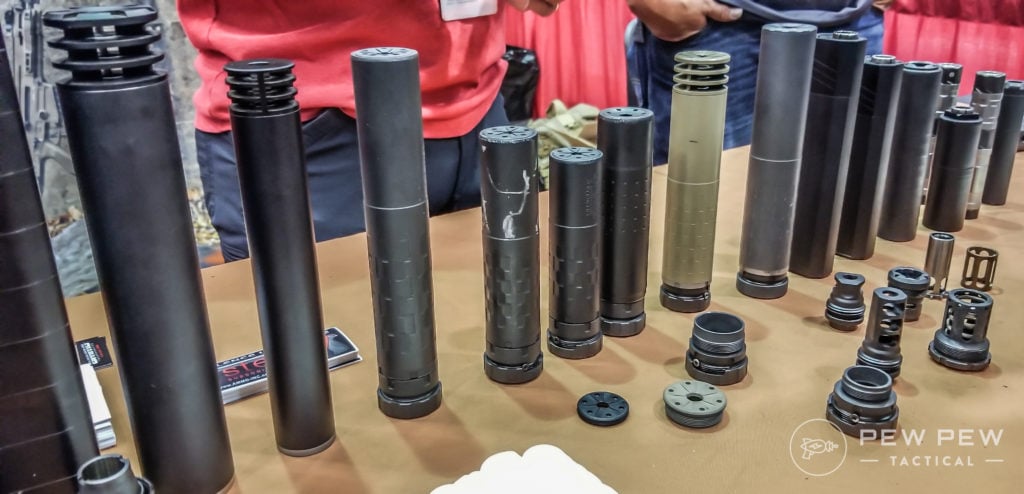 With the cost of a stamp being so low, NFA items have increased in popularity. None more so than the suppressor, at least in terms of purchasing a new NFA item.
Getting a stamp and everything is relatively easy and we recommend doing it through a gun trust. Check out the $79 option through GunTrustGuru hosted on Capitol Armory (one of our fav places to buy suppressors).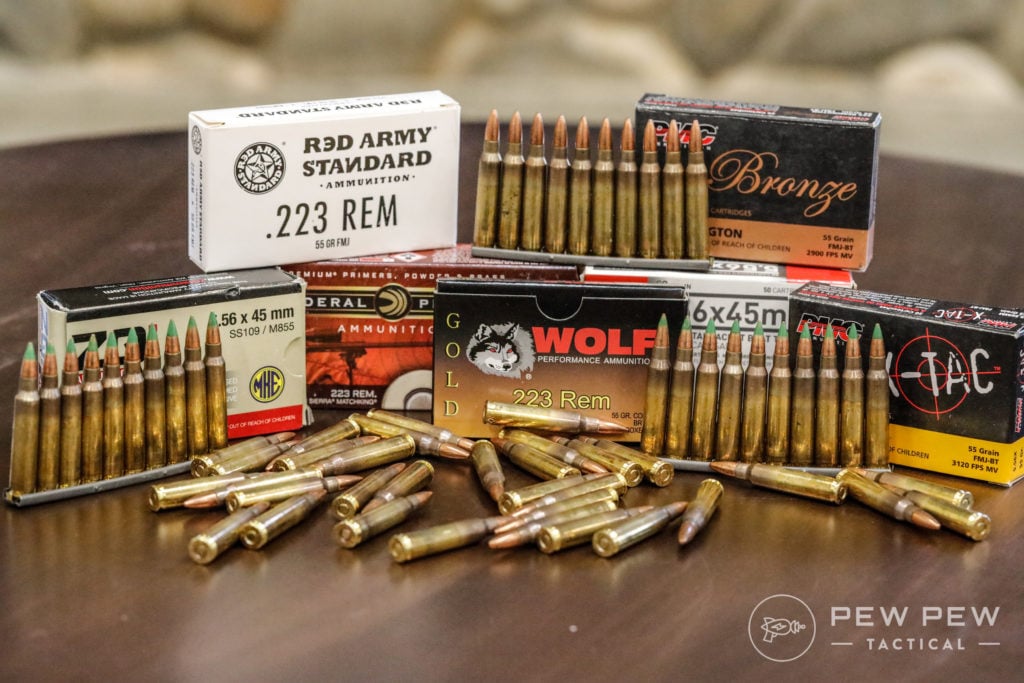 Without further ado…we're going to be looking at two flavors of suppressors…one specific for the AR-15 5.56 caliber…and also multi-caliber suppressors that can be used from everything rimfire through .30 cal.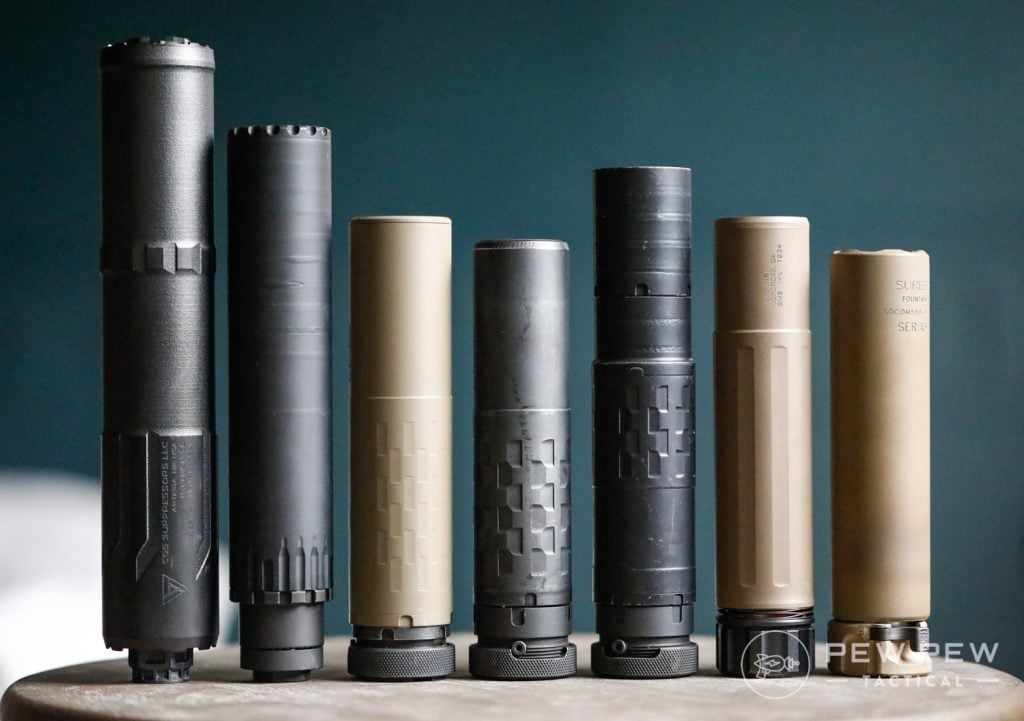 Most will gravitate towards the .30 multi-caliber ones since they can be used on multiple guns.
Best AR-15 Suppressors
1. Silencer Central Banish 30 & Banish 223
Why only suppress your 5.56 when you can suppress from .17 all the way up to .300 Weatherby?
Check out Silencer Central's Banish 30 multi-caliber and fully modular system that does just that.
And go with a place where you don't need to leave the comfort of your home to do all the paperwork, get $99 barrel threading, a free NFA trust, AND EZ-Pay layaway.
Check out our full review of the Banish 30 plus our video:
It's direct thread but Silencer Central also has their Banish 30 Gold model which is quick disconnect with flash hider and compensator muzzle devices.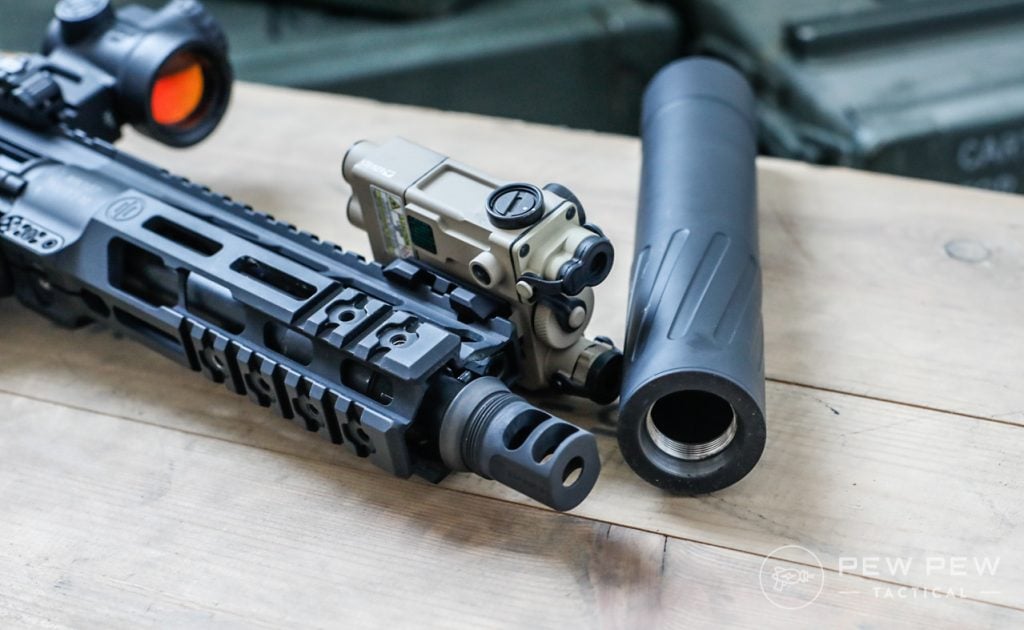 Manufacturer Specs (Banish 30):
Decibel Rating: 34 dB reduction
Rating: .17 to .300 Weatherby
Weight: 10 oz (7″) or 13 oz (9″)
Diameter: 1.5″
Length: 7″or 9″
Construction: Titanium
Mount: direct thread
But if you're looking for only .223/5.56 they also have their pure .223 model. But I'd suggest saving up that extra hundred books to get their regular Banish 30 model.
What's your take on the Banish line?
2. SilencerCo Omega 300
The Omega 300 is probably the most popular suppressor…with an estimated 100k+ units in the wild.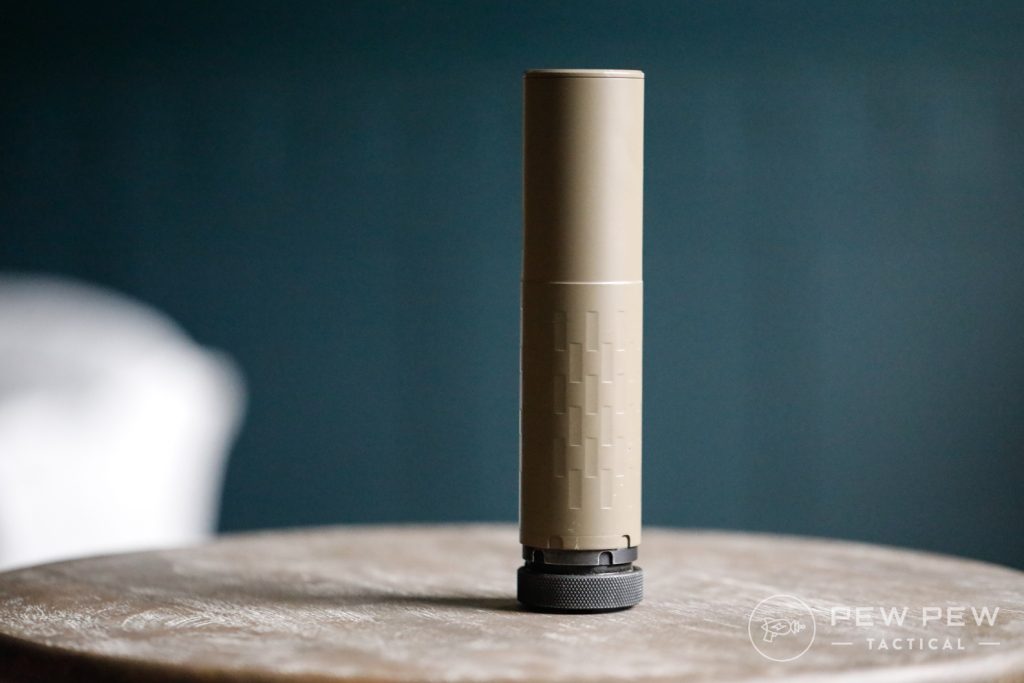 And it's popular because it's full-auto rated from 5.7 to .300 Win Mag.
It's easy to fix, durable, and there's different endcaps you can get for different calibers.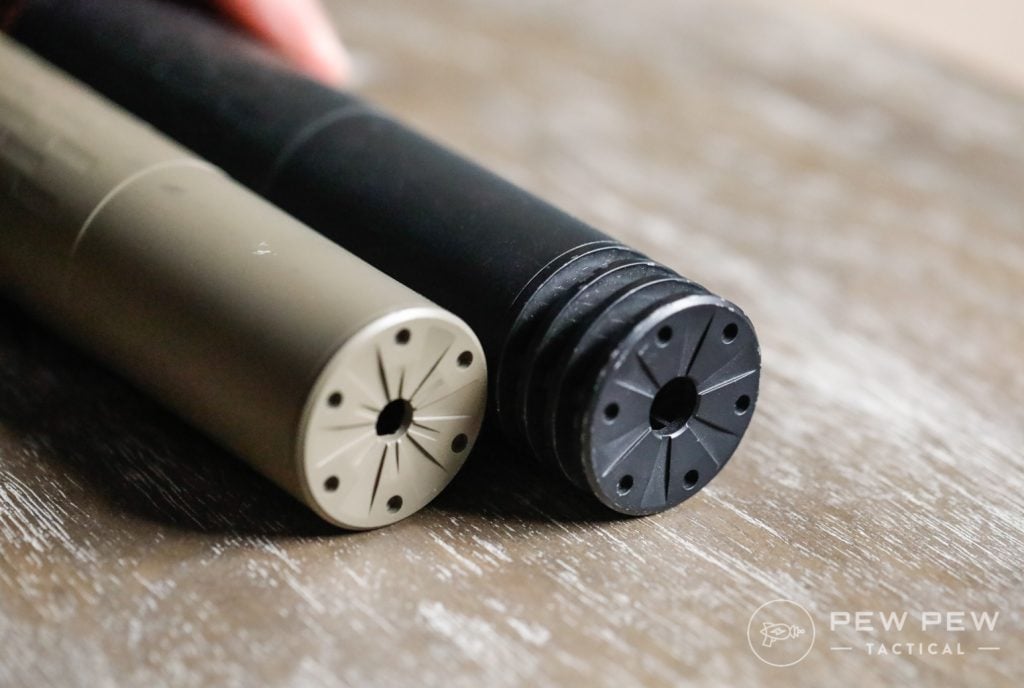 Plus when they say full-auto rated…it's real. M16s mag after mag will not destroy the Omega 300.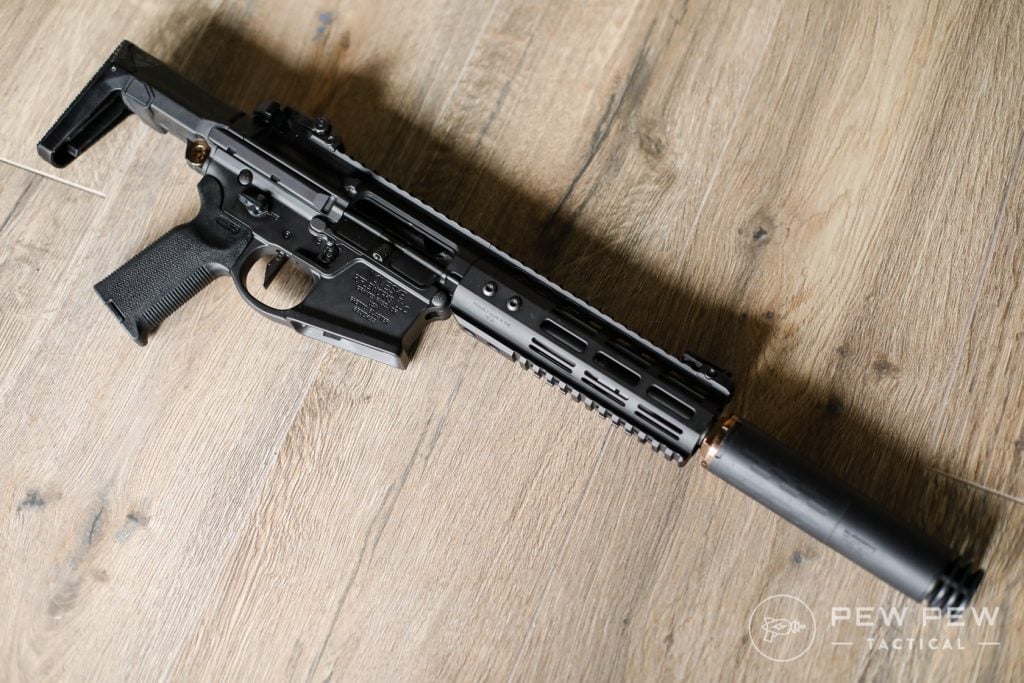 It's also Bravo threaded so you'll have your pick of easy to find muzzle devices to quick disconnect.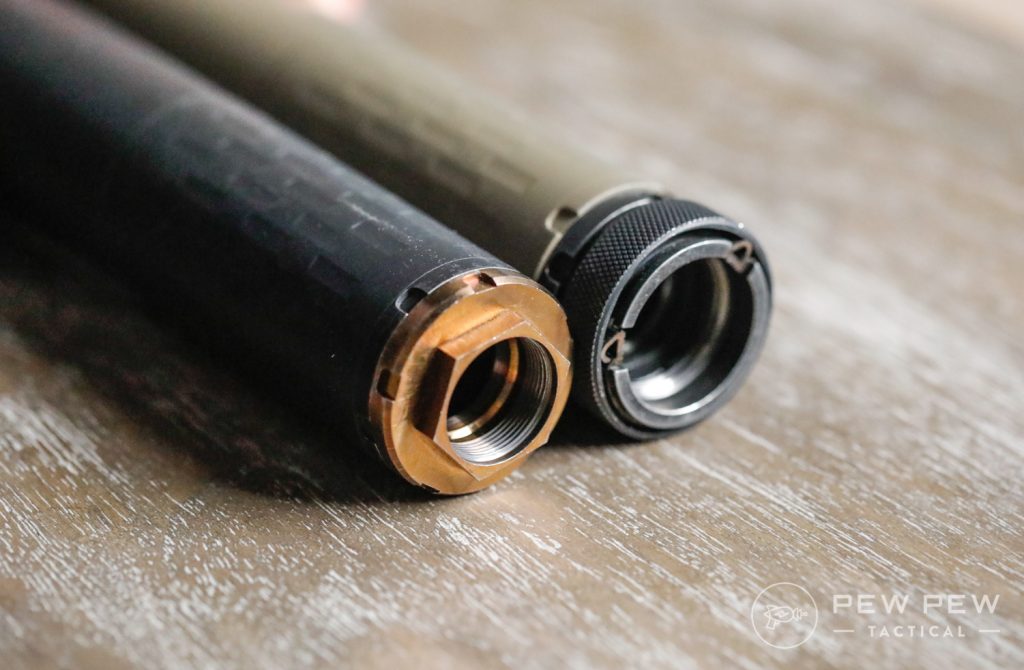 As for weight…it's in the middle. Not too heavy but not too light either.
The perfect Goldilocks rifle suppressor that will take all kinds of calibers and abuse.
Manufacturer Specs:
Decibel Rating: 130.1 dB (5.56)
Rating: 5.7mm to 300 Win Mag
Weight: 14oz
Diameter: 1.56″
Length: 7.09″
Construction: Titanium + Cobalt 6 + Stainless Steel
Mount: Bravo threaded
3. Surefire SOCOM556 RC2
We're back at a pure 5.56 suppressor with an impressive pedigree.
The original Surefire 556 RC and 762 RC suppressors were both tested and approved for use by the United States Special Operations Command, aka SOCOM.
TSurefire, of course…will sell them to you too.
And now they have the SOCOM556 RC2 which is new and improved.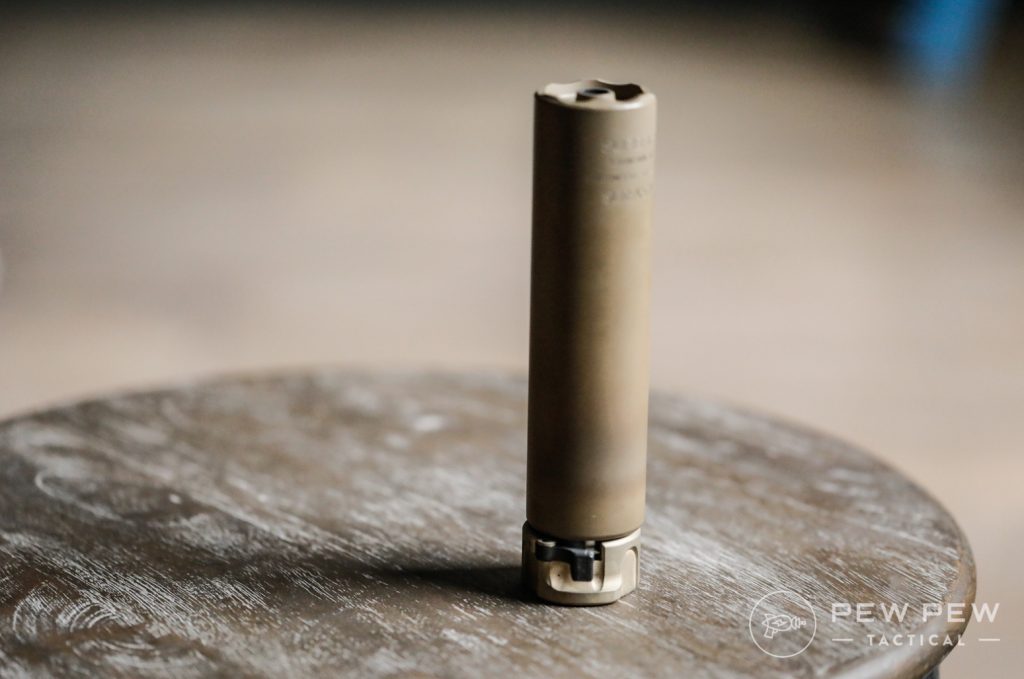 Surefire suppressors are like their lights, exceptionally well made, durable, and reliable. And always make our list of Best AR-15 Lights.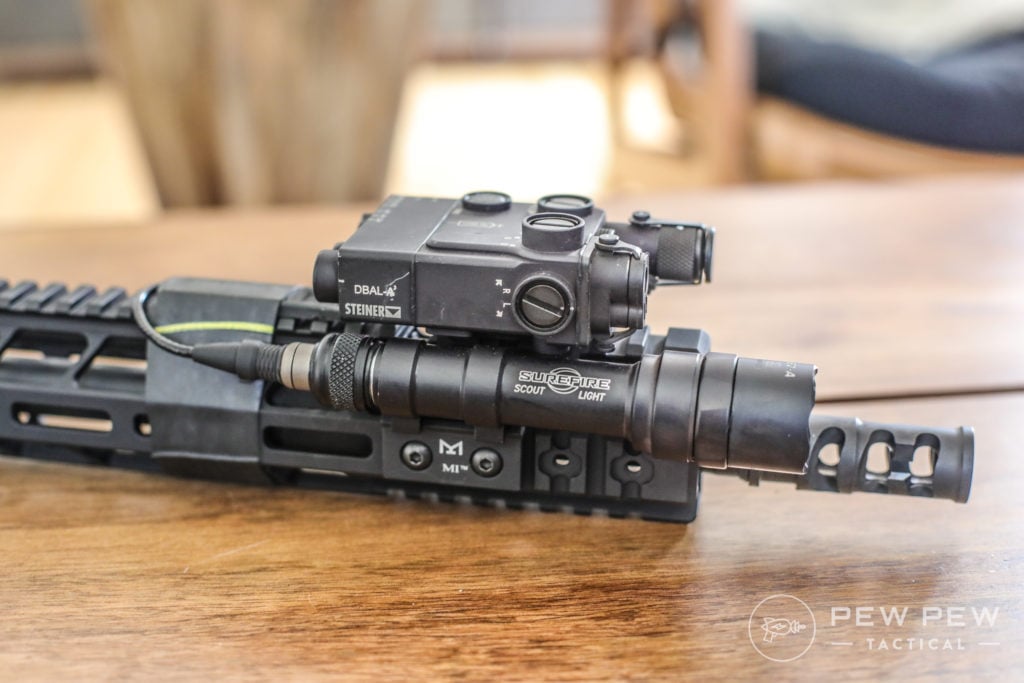 These cans were initially chosen for the M4 and MK18 series of rifles. These guns are designs to be light and short for use in vehicles and buildings.
The SOCOM556 RC2 model adds 4-inches to the gun and areQD for Surefire's flash hider and suppressor adapter. This system effectively conceals both sound and flash, a demand made by SOCOM.  
<span data-mce-type="bookmark" style="display: inline-block; width: 0px; overflow: hidden; line-height: 0;" class="mce_SELRES_start"></span>
Additionally, the SOCOM556 has internal venting to reduce back pressure, and this means less gas to the face. If you shoot ARs a lot with a can you get used that gas is hitting your face and know it's not super pleasant.
The SOCOM can reduce that, but of course, can't completely get rid of it.
However, it's not all gravy since the main purpose of the suppressor was to mitigate gas, flash, and concussive force…at the expense of the best sound suppression.
So I'd still recommend having some sort of ear protection.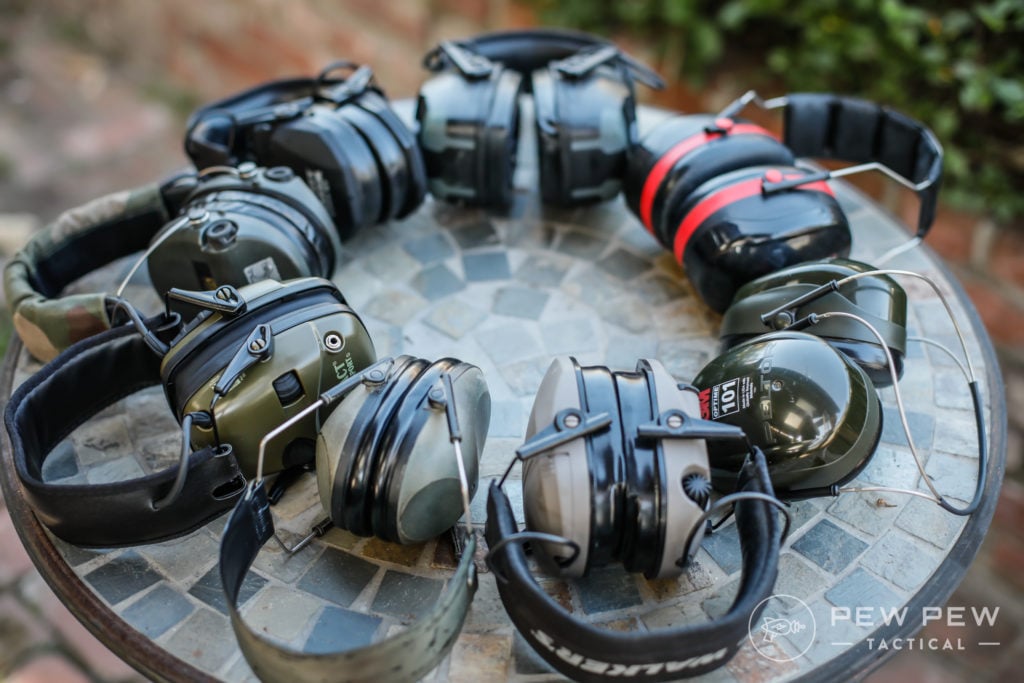 The clone market is growing, and guns like the MK18 are constantly being cloned by builders who scrutinize every single part. The SOCOM556 RC2 is the perfect way to top a cloned MK18.
It's not a reproduction in any way, and it's the real freakin' thing.
Manufacturer Specs:
Weight: 17oz
Diameter: 1.5″
Length: 6.4″
Construction: High-Temp Alloy + Stainless Steel
Mount: Surefire mounts
Want a shorty version? Check out the SOCOM556 RC2 Mini and SB2 (short-barrel under 10″).
4. Dead Air Sandman S
We're back with another popular multi-cal from another top tier suppressor manufacturer.
Enter…the Dead Air Sandman S.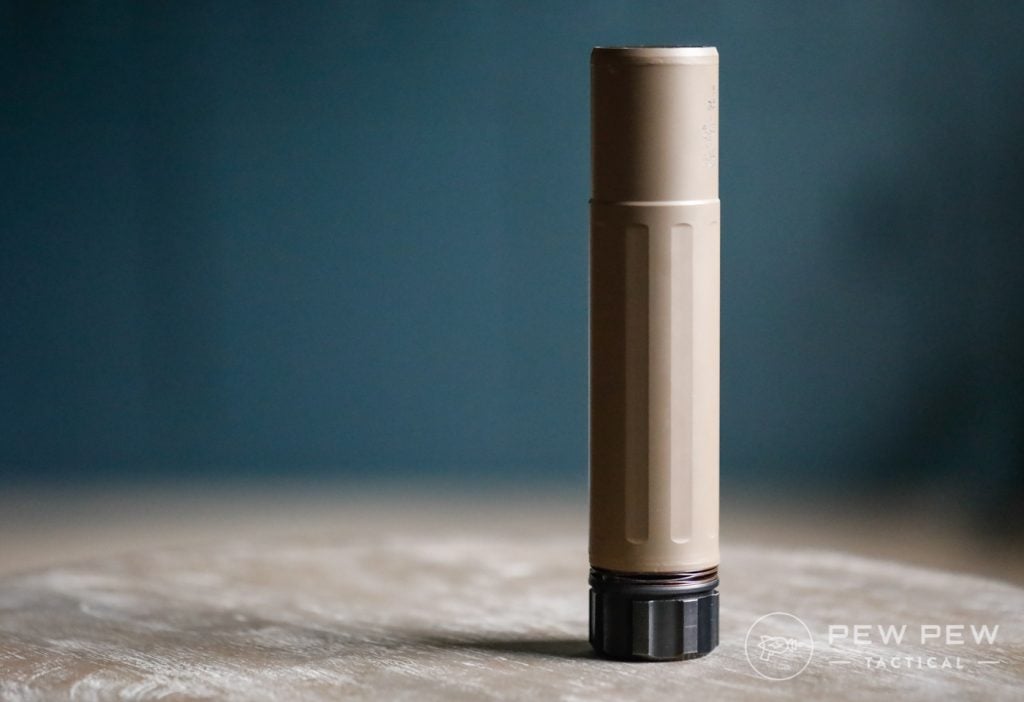 It's heavier than some other suppressors but are super durable.
The only drawback is that it has its own proprietary mount…the Keymo.
However, there's still adapters for everything and also different endcaps.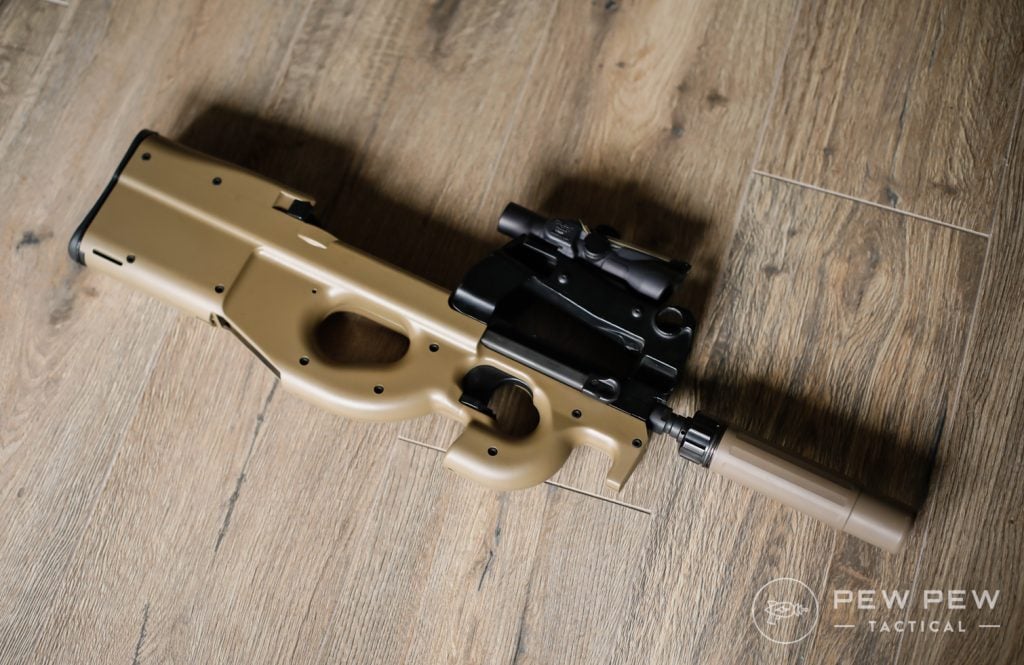 Fully welded as well…you hardly need to do any service to this bad boy regardless of the rounds you put through.
Manufacturer Specs:
Rating: 5.56, 300BLK, 7.62, up to 300 Win Mag
Weight: 17.7oz
Diameter: 1.5″
Length: 6.8″
Construction: Stellite + Inconel
Mount: Dead Air KeyMount
5. YHM Turbo T2
Looking to save a few bucks…but still get a great 5.56 suppressor?
Check out Yankee Hill Machine (YHM)'s Turbo T2 that comes in at a nice $400-500 range.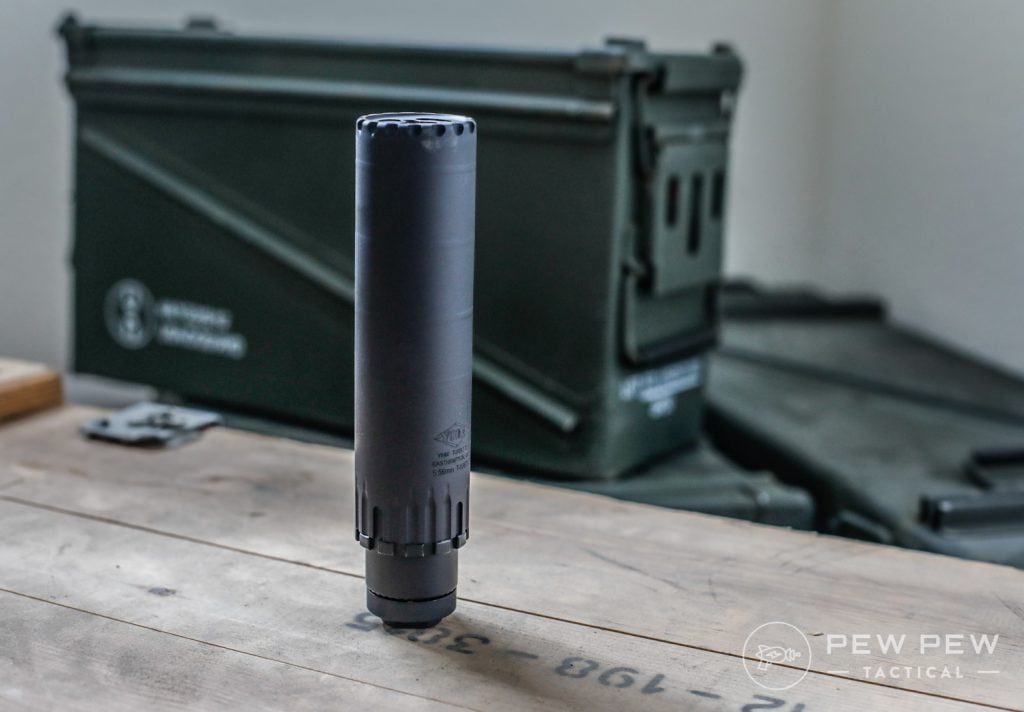 YHM names their 5.56 line Turbo with the T2 meaning the 2nd (and latest) generation.
Along with their 7.62 line (Resonator)…YHM suppressors are maybe not as quiet as other more expensive options, but they are full-auto rated and still hearing safe.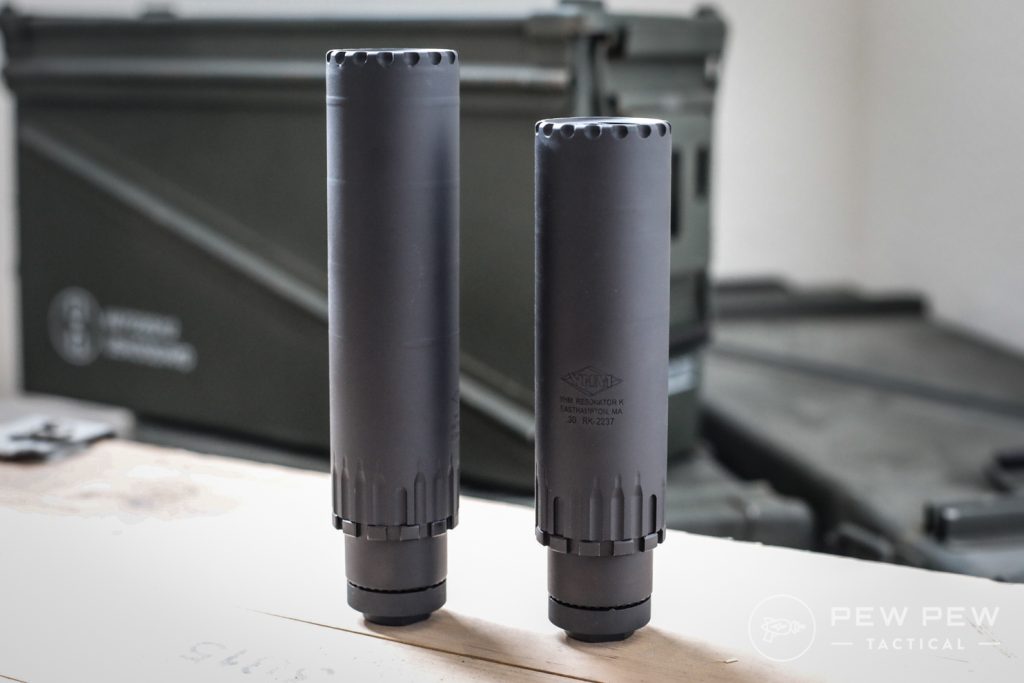 Plus, you have quick detach muzzle device options. With myself preferring a flash hider for 5.56 and a compensator for 7.62 rifles.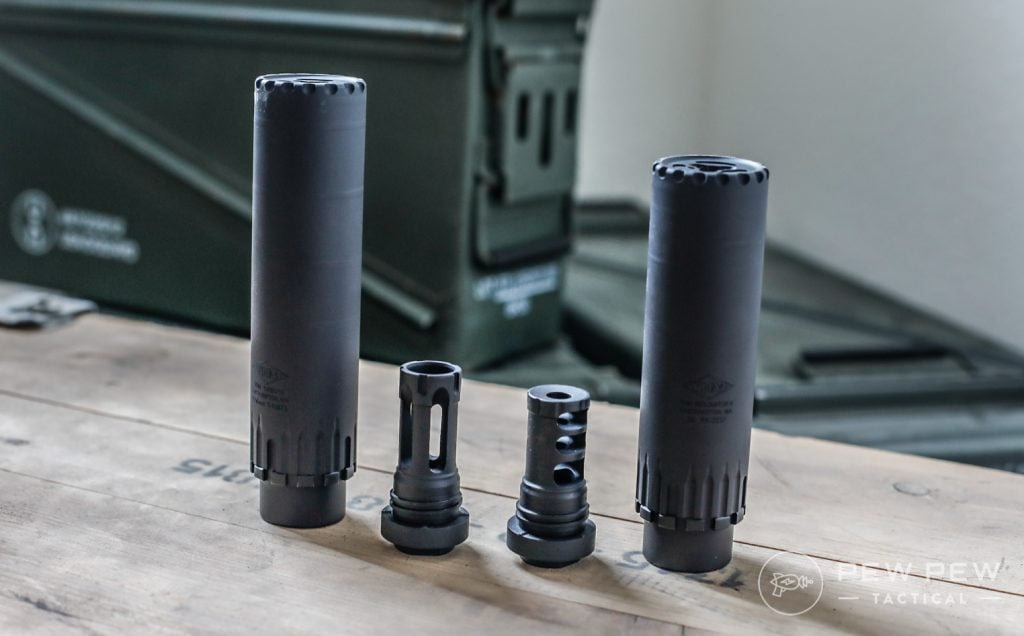 Manufacturer Specs (Turbo T2):
Decibel Rating: 134 dB
Weight: 12.8oz (with adapter)
Diameter: 1.56″
Length: 5.59″ (6.5″ with adapter)
Construction: Stainless steel + Inconel
Mount: QD to YHM-5M2 and YHM-3102 mounts
6. SilencerCo Saker ASR 556
Want to run a super-shorty AR and not chance messing up your blast baffles?
The Saker ASR 556 is the perfect suppressor for under 8″ barrels.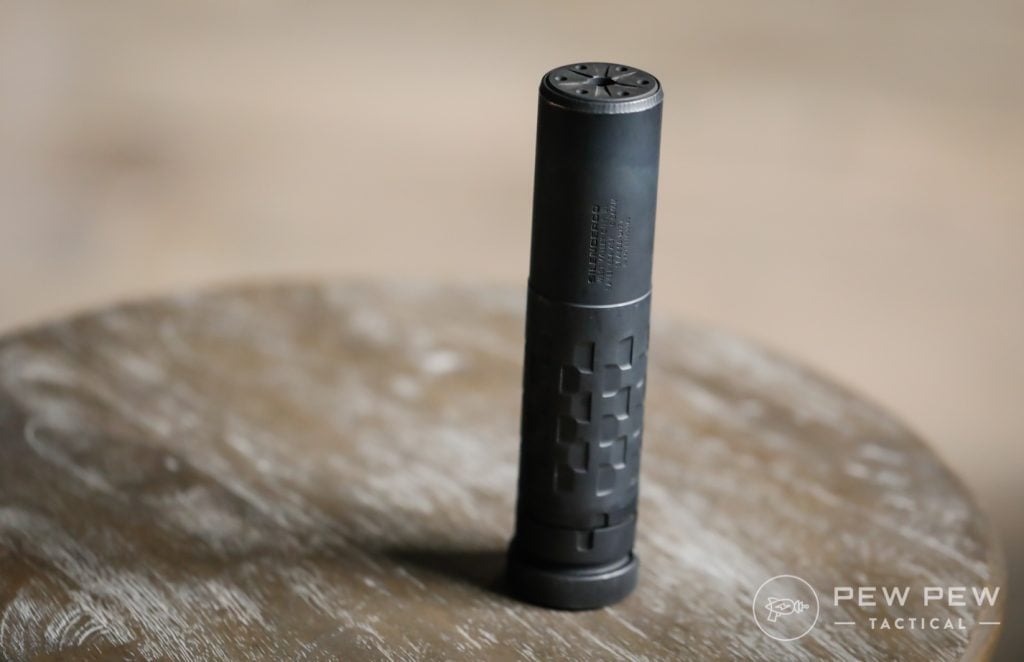 It's fully welded, full-auto rated (even at the shorty lengths), and can attach different endcaps. Plus Charlie threaded for a good amount of aftermarket muzzle device support.
Manufacturer Specs:
Decibel Rating: 134 dB
Weight: 16.7 oz
Diameter: 1.5″
Length: 7.33″
Construction: Cobalt 6 + Stainless Steel
Mount: Charlie threaded
7. SilencerCo Omega 36M
We're saving the most versatile suppressor for last. The SilencerCo Omega 36M is rated from .22 Hornet to .338 Lapua Mag.
That means one suppressor to cover rimfire, 9mm, 5.56, .308 and even some bigger rounds.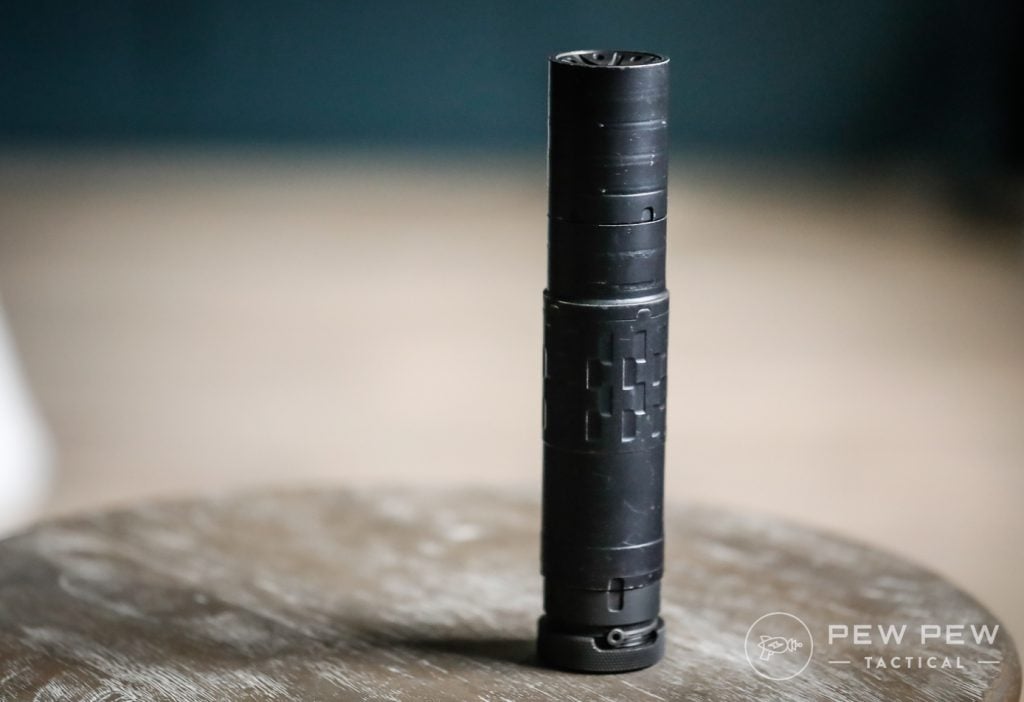 With being so versatile there's some caveats…you can only go down to 10″ barrels for 5.56, 16″ for .308, and 20″ for .300 Win Mag and Lapua Mag.
And you might have to work out a little bit more to account for the extra weight.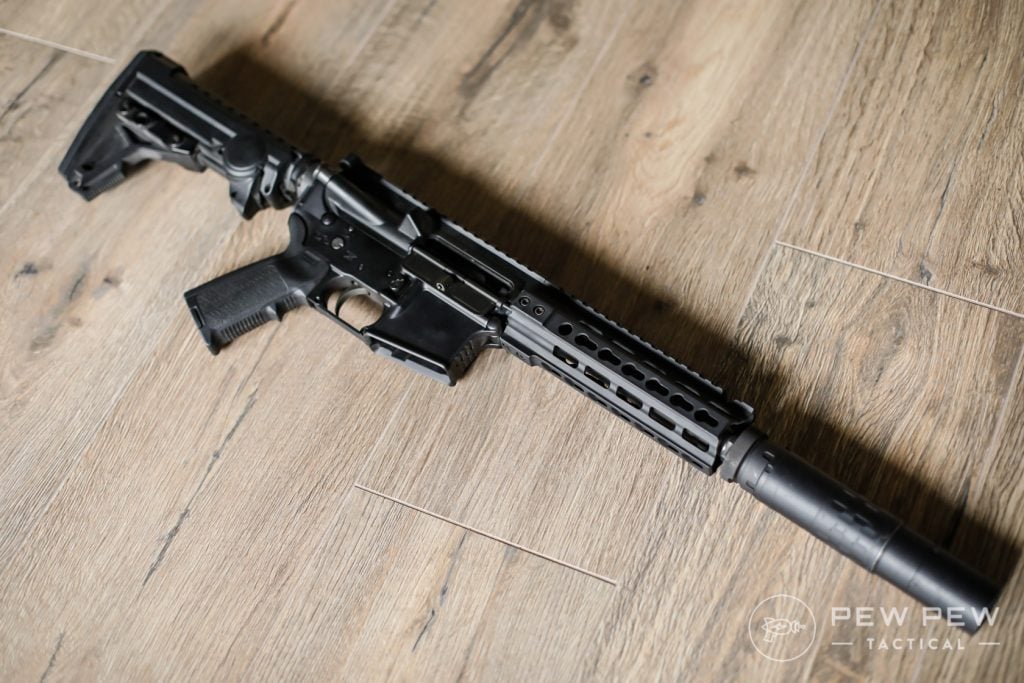 Although you can also run it in short mode if wanted…especially for pistols.
And SMGs? It's practically made for them.
Oh yea…it also won Silencer of the Year for a few years.
Manufacturer Specs:
Decibel Rating: 128.9 dB and up
Weight: 9.2 or 16.5 oz
Diameter: 1.57″
Length: 5.1″ or 7.6″
Construction: Cobalt 6 + Inconel + Titanium
Mount: Charlie threaded
Getting Suppressed
Shooting a suppressed gun is a blast.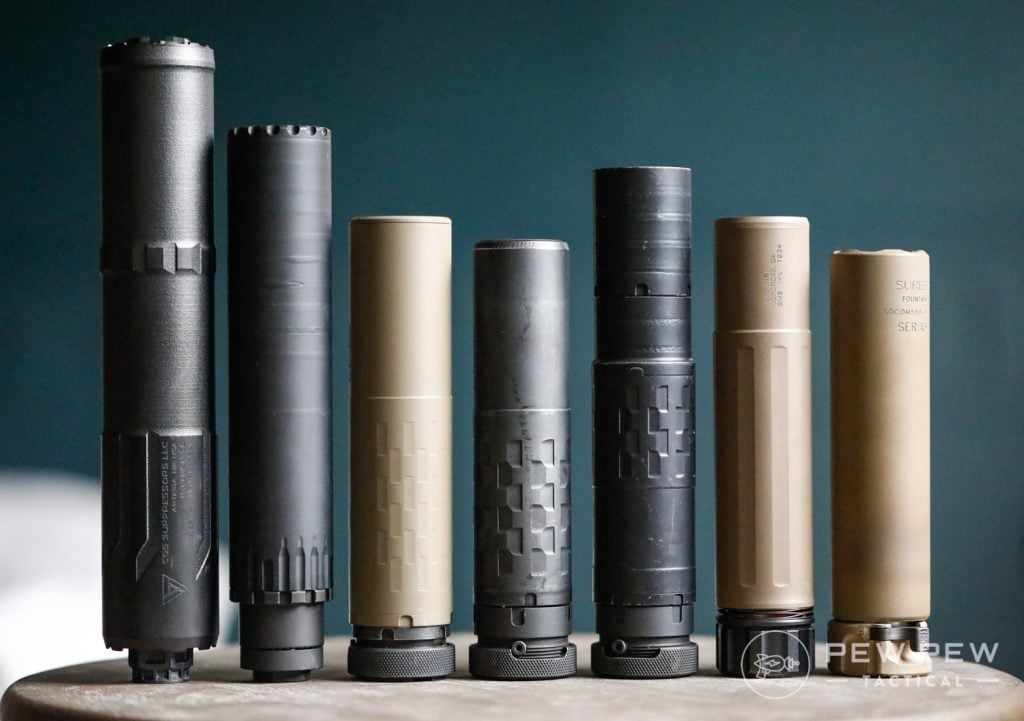 Especially if you start getting short with barrels and what not. A suppressor not only reduced noise but tames recoil and muzzle rise as well. This makes shooting so much more comfortable.
Hopefully we gave you a good taste of the best 5.56 (and multi-cal) suppressors out there.
What are your feelings on suppressors? Your favorite 5.56/223 cans? Let us know in the comments! Not sure where to buy one…check out Best Places Online & Off to Buy Suppressors.
Source
7 Best AR-15 Suppressors (5.56 And Multi-Cal) is written by Eric Hung for www.pewpewtactical.com