Not sure which EOTech holographic weapon sight to get?
There are a lot of models with some confusing naming conventions…we'll help clear it all up.
By the end, you'll know the perfect EOTech model for your end-use.
But first…if you aren't caught up on holographic sights vs red dots sights…check out our comparison to make sure you know the pros/cons.
If that helped, please subscribe to our YouTube channel since we're adding new videos every week!
Now let's get on with the best EOTech models!
Summary of Our Top Picks
ALSO GOOD

Newer short model, Screw mount, Standard reticle

NIGHT VISION CAPABILITY

Newer short model, Screw mount, NVG compatible, Standard reticle

ENTRY-LEVEL PICK

Classic AA battery design, Screw mount, Standard Reticle

BEST GREEN RETICLE

Newer short model, QD Mount, Standard reticle in green
Table of Contents
Loading…
Best EOTech Models
1. EXPS2-0
My favorite pick and what I run on my competition PCC rifle (Best Pistol Caliber Carbines) is the EXPS2-0.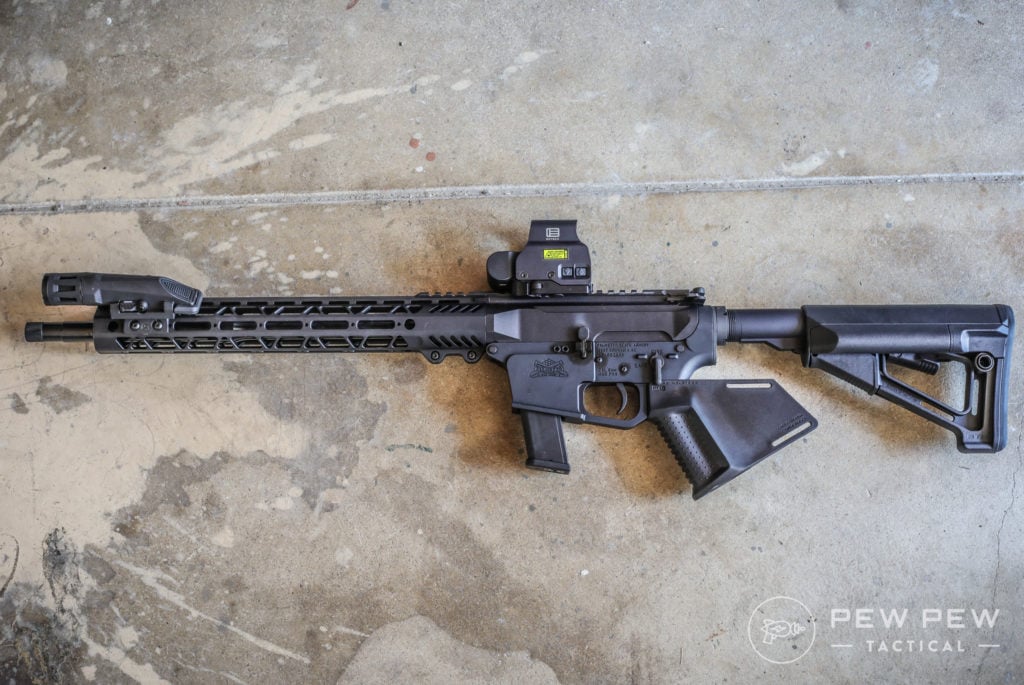 Newer short model
QD Mount
Standard reticle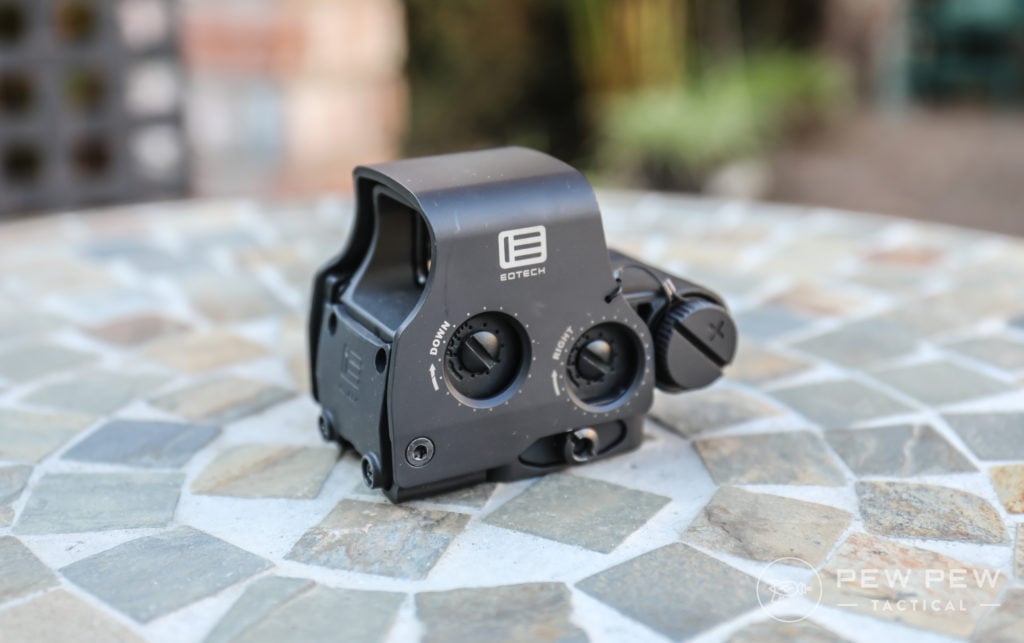 Not as heavy, easy to take on and off while maintaining zero, able to easily accept a magnifier because the buttons are on the side, and comes with the fast standard reticle.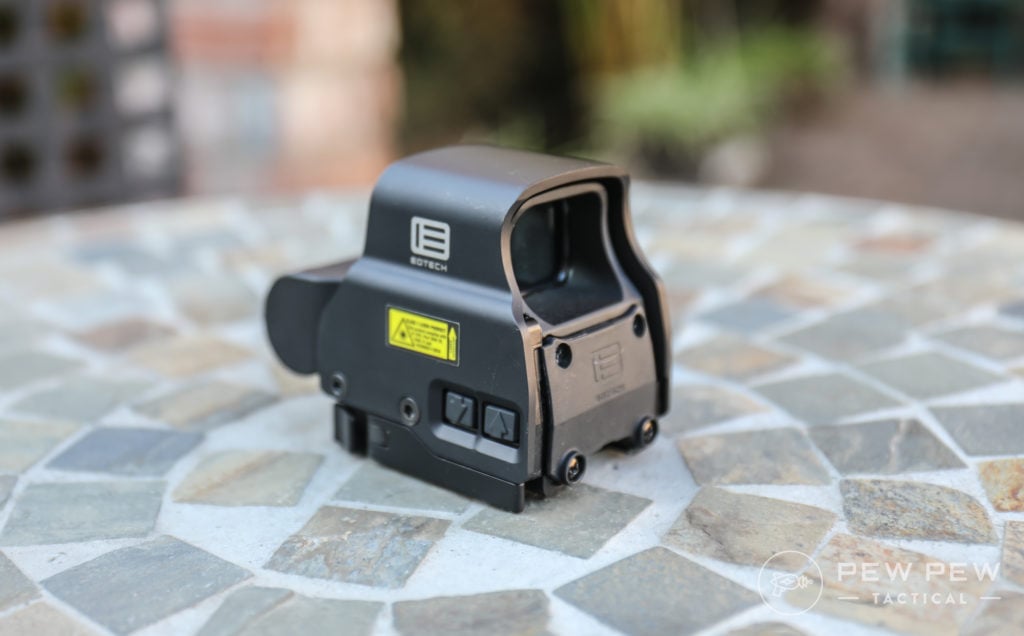 We recently had a high-end optics torture test and included an EXPS holosight.
Water submersion…easy.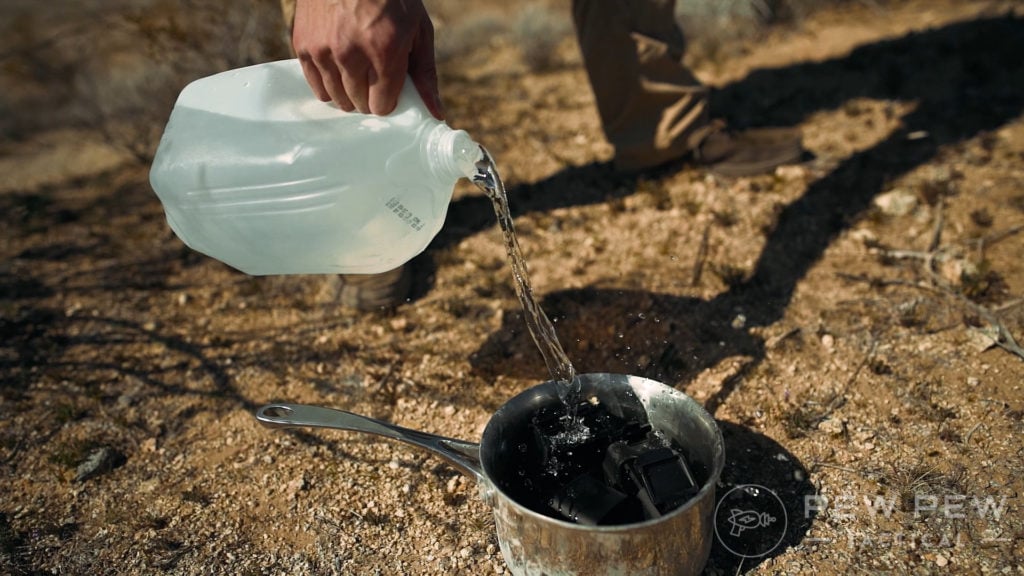 Cooling it from -40 degrees to heating up to 140 degrees? It held zero.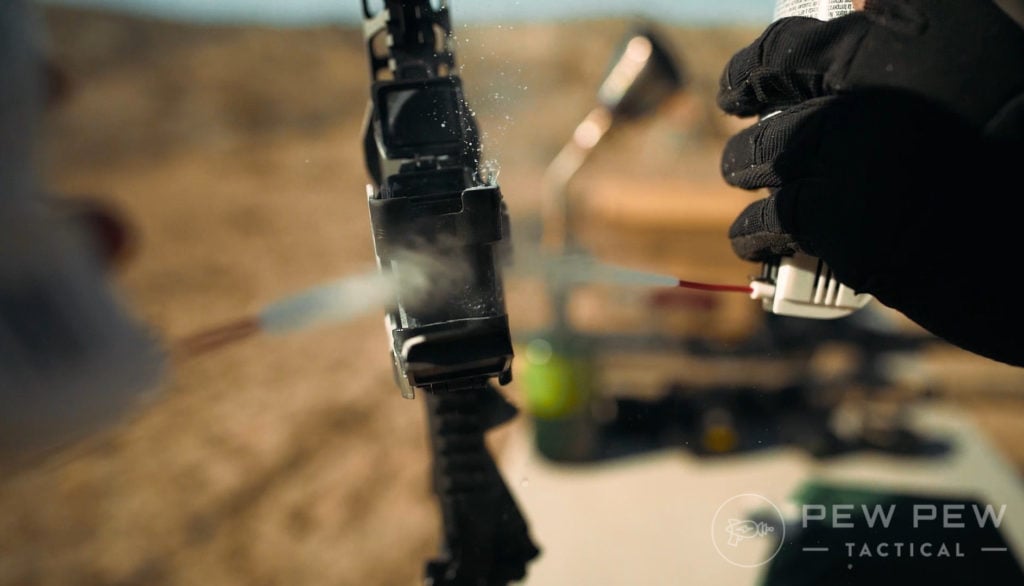 We then shot it…starting from rat shot to .410 #9 birdshot, 12ga #7.5 birdshot, and finally .22 LR Mini-Mag where it finally sort of failed.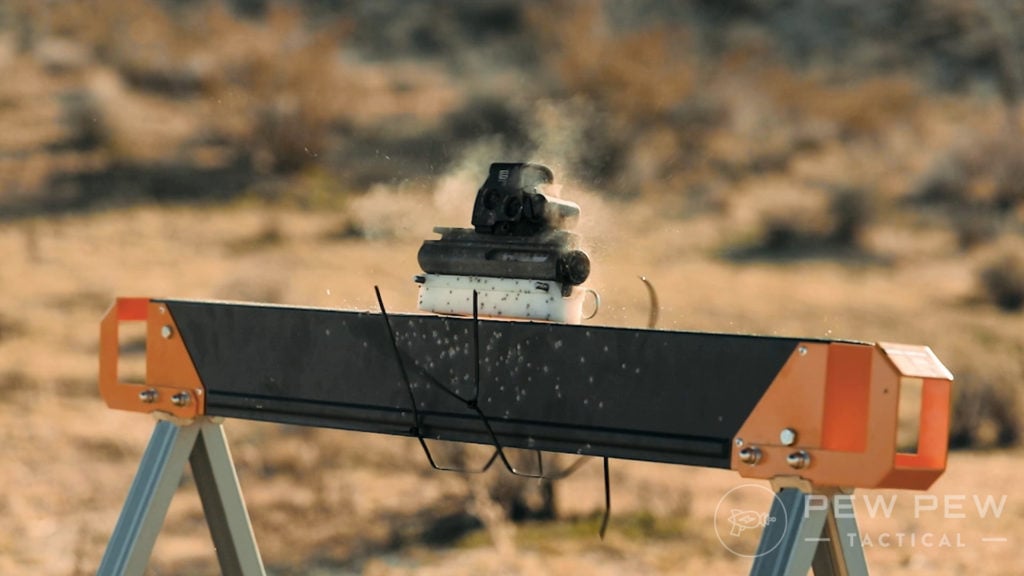 The glass cracked in the front… but due to the holographic tech…it was still serviceable but we found it likely had a few shots left since glass was falling out all over the place.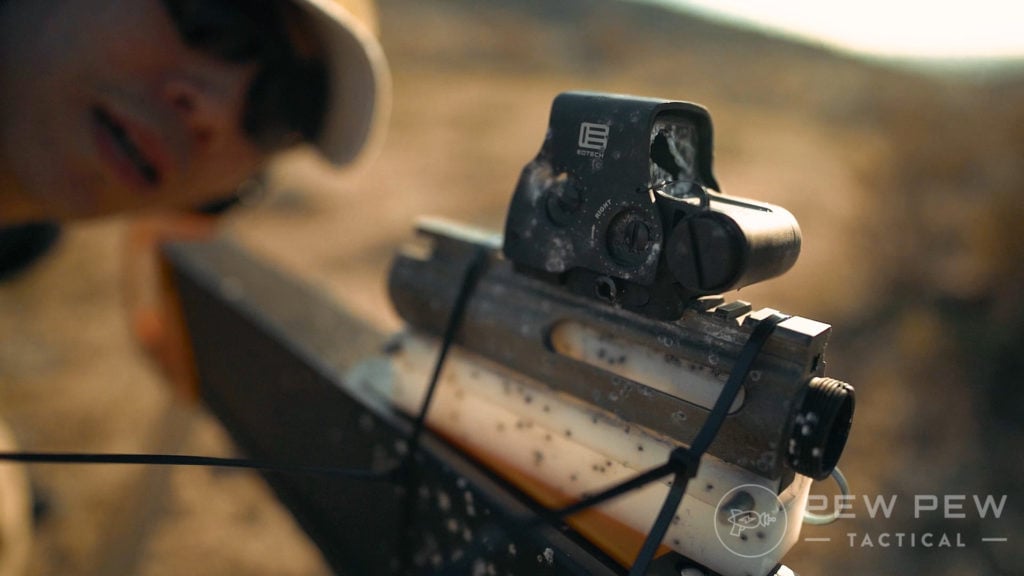 But don't worry…practically every other optic failed on the Mini-Mag. See more damage in the full High-End Optics Torture Test article.
And that's another reason why we love EOTechs…and the EXPS line.
What's your take on the EXPS2-0? Rate it below!
2. Model 512
My entry-level pick if you want to enter the world of holographic weapon sights is also EOTech's best-seller….the Model 512.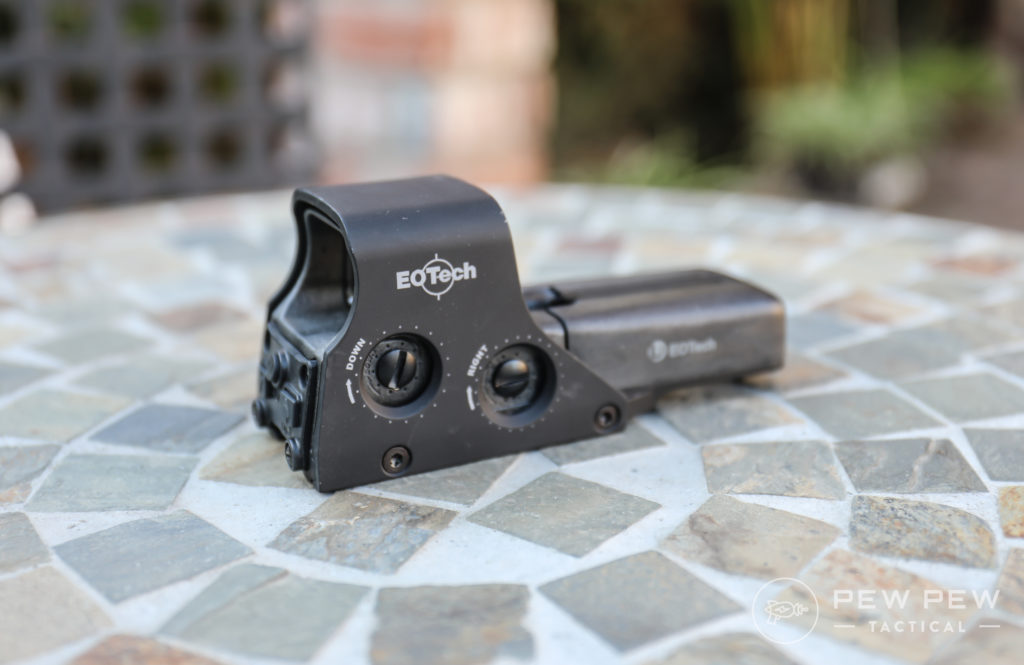 Classic AA battery design
Screw mount
Standard Reticle
No frills if you don't mind a few more ounces with the classic design and a slower screw mount.
But if you don't plan on moving around your optic, that last point doesn't matter that much.
3. XPS2-0
We go back to the newer/smaller design and go with the screw mount system on the XPS2-0.
Newer short model
Screw mount
Standard reticle
What I would get to save a few ounces but don't need to magnify or quick-detach.
ALSO GOOD
579
at PSA
Prices accurate at time of writing
Prices accurate at time of writing
4. EXPS3-0
If you need night vision capability…go with the EXPS3-0.
Newer short model
Screw mount
NVG compatible
Standard reticle
I recommend going with the short model for night vision so you save rail space in case you need to mount around your optic.
5. EXPS2-0 Green Reticle
Want the fastest acquisition speed?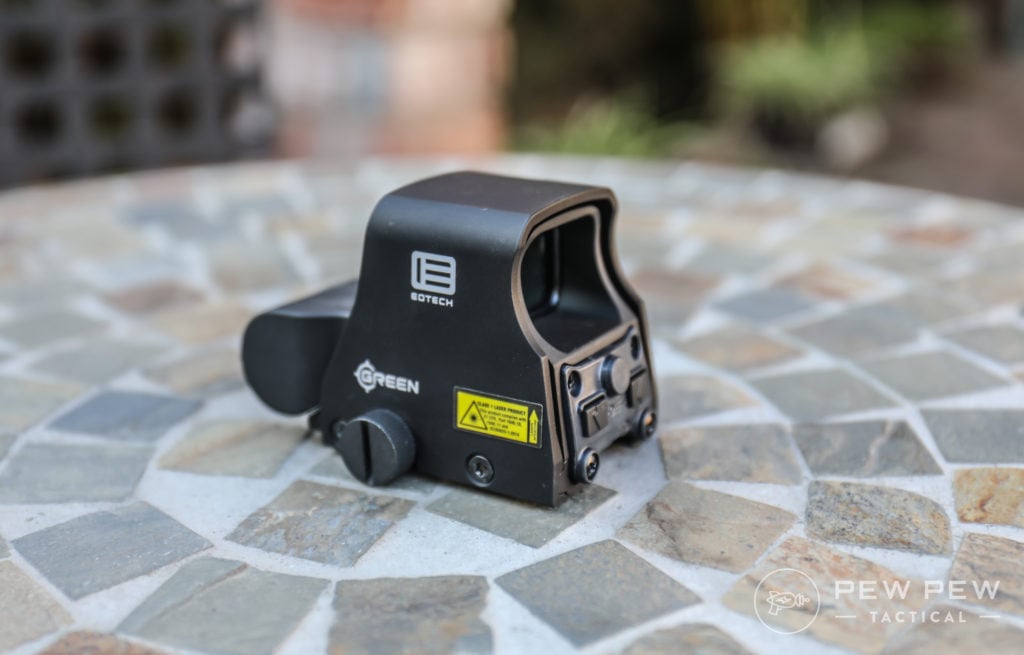 You'll want EOTech's new green reticle optics since green is supposedly picked up 6x faster by the human eye.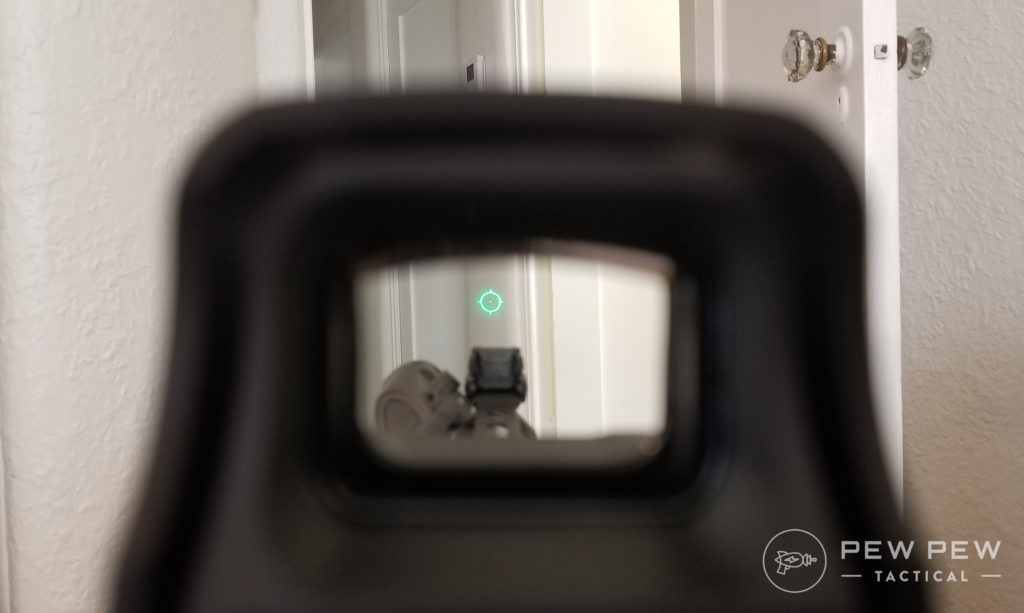 I have the XPS2-0 to test out the screw-mount system…but I'd instead recommend the EXPS2 QD version.
Keep in mind that green is great if your lighting conditions are constant (like competitions). But if you might be clearing the first floor and then entering a basement…you'll want to stick with red.
Newer short model
QD Mount
Standard reticle in green
6. HHS Hybrid
Looking to have the highest quality 3x magnifier plus your regular EOTech?
Take a look at the HHS Hybrid models.
We go over our favorite 3x Magnifiers Under $200 but EOTech's are in a class of their own with clarity and flip-mount.
Things to Consider
Style and Battery
First thing is which style of EOTech…the "classic" longer model that uses 2 AA batteries…or the newer smaller model that uses 1 CR123 battery.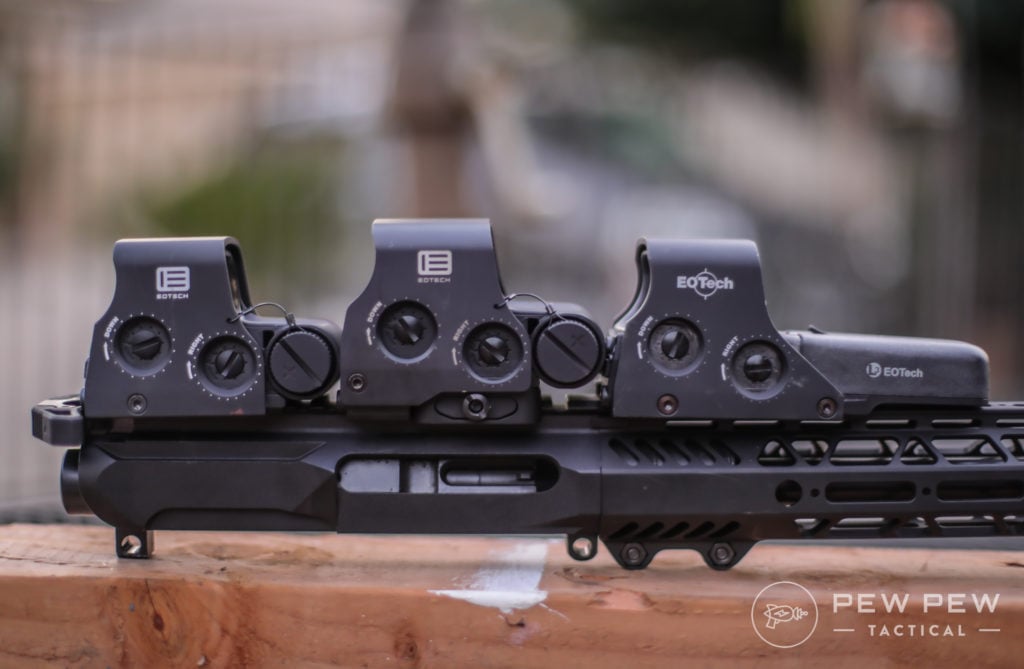 Classics are designated with a Model # that is three digits and starts with a 5 (eg Model 512).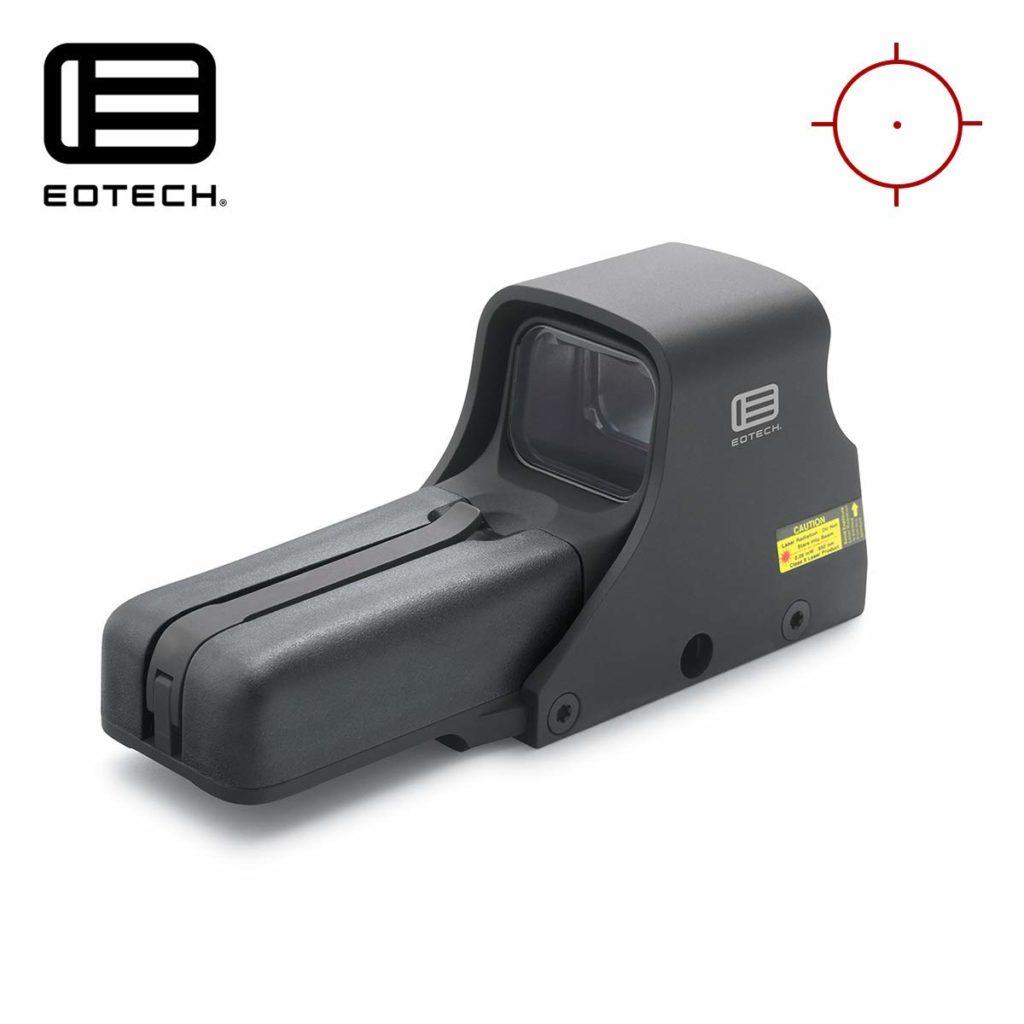 Newer models are XPS# or EXPS# and then followed by a dash and another number (eg. XPS2-0).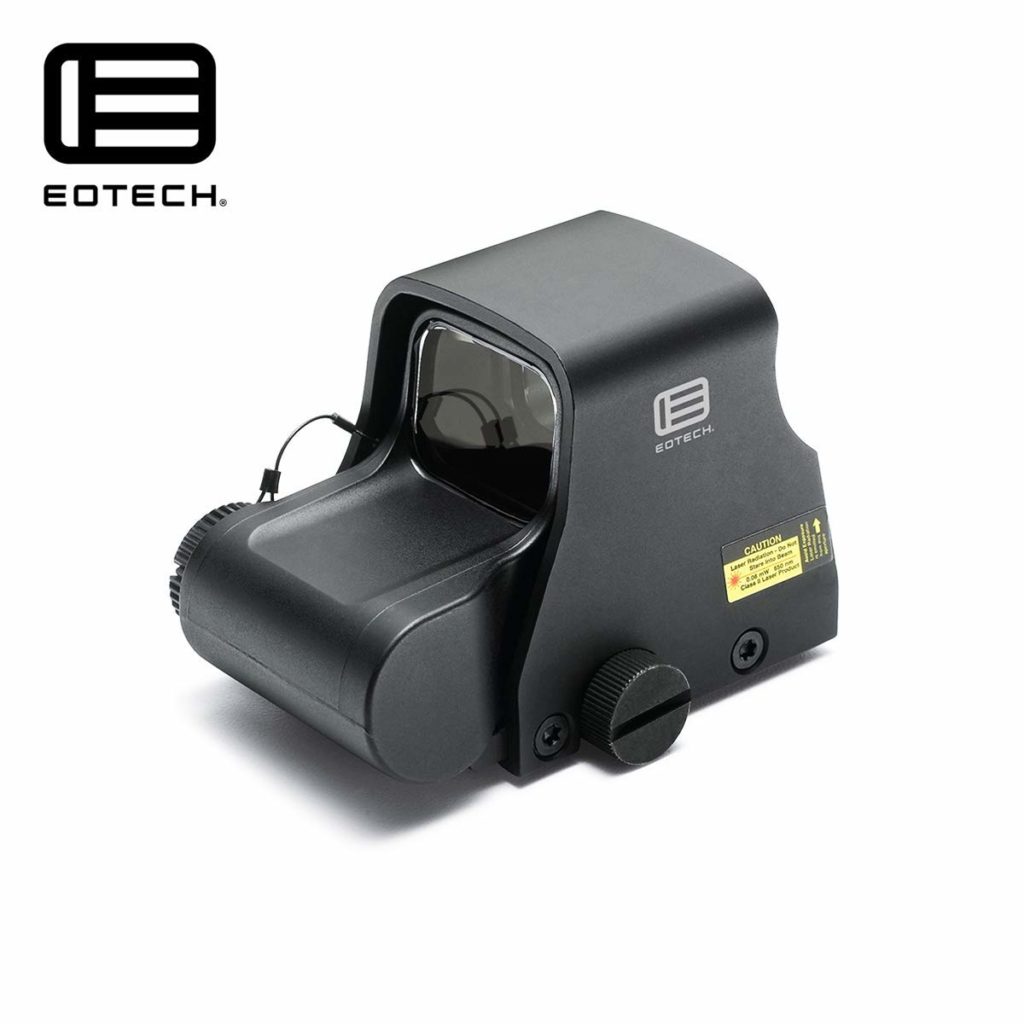 Price: Classic is more affordable by about $75
Weight: Classic weighs more
Length: Classic is longer at 5.6″ compared to 3.8″ (important if you plan on adding a magnifier)
Battery Life: Classic is more with 1,000 hours with lithium batteries or 600 with regular alkaline compared with 600 hours of the newer version
Reticle
Ah…the famous EOTech reticle. I love it for its speed with its large 68 MOA circle and a precise 1 MOA center dot.
Its official designation is the model number and then a dash zero (-0)…example is EXPS2-0.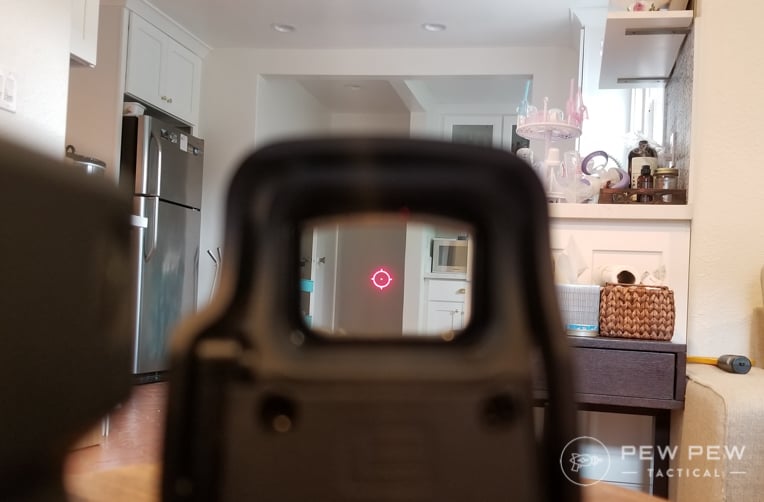 When you zero the center dot at 50 yards…you get something that works for 200 yards and 7 yards.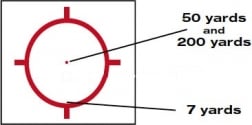 There are also other versions but my second favorite is the -2 reticle which works well with a magnifier to reach out to 500 yards.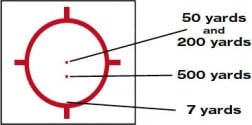 Night Vision
This one is easy…
If you don't plan on using night-vision goggles…save some money and don't get the models that have night vision mode (dimmer settings that won't burn goggles).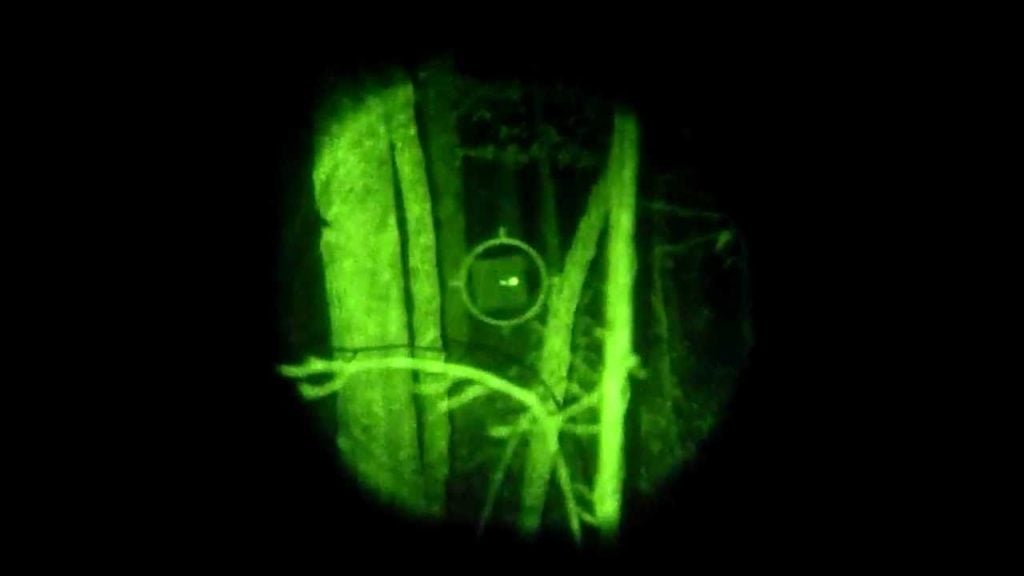 Learn more in our Best Night Vision Goggles article.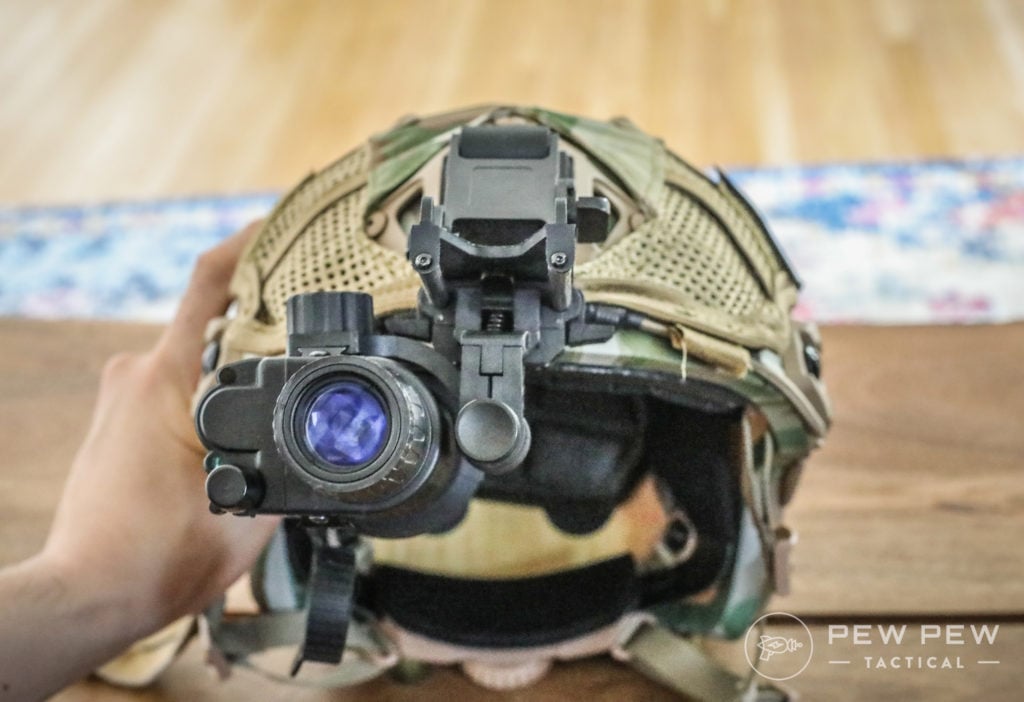 Mounting Options
There are two options…standard with a screw or a QD (quick-disconnect) mount.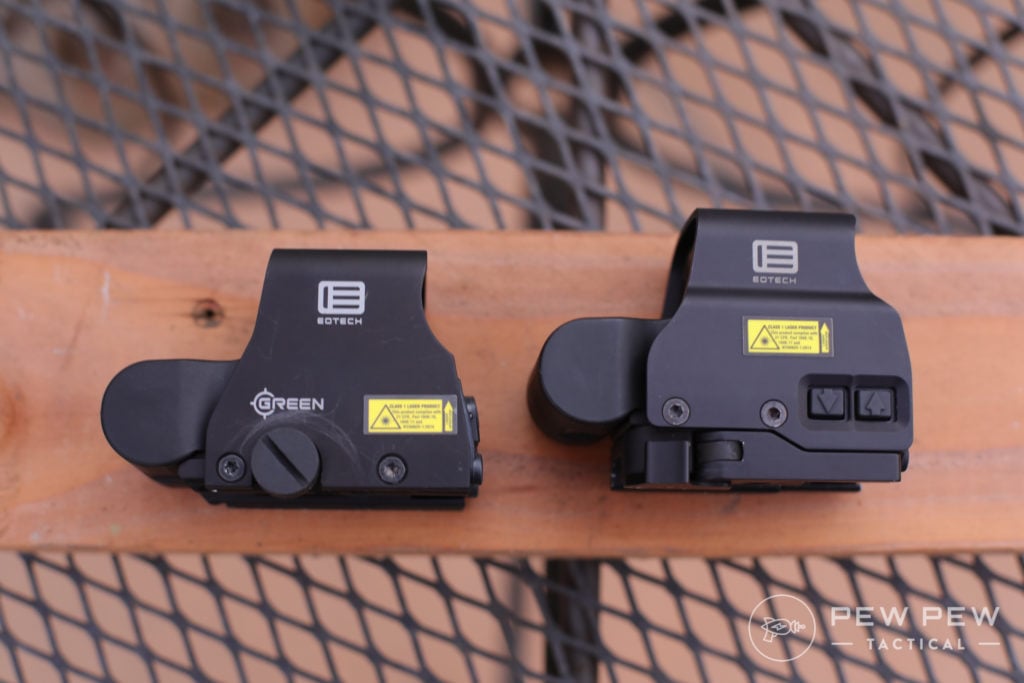 The screw system weighs less (save about 2 ounces) but takes longer to take on and off. And you'll save around $25 bucks.
Also…the screw system sits lower and gives you an absolute co-witness compared to the QD mount which will be lower 1/3 co-witness.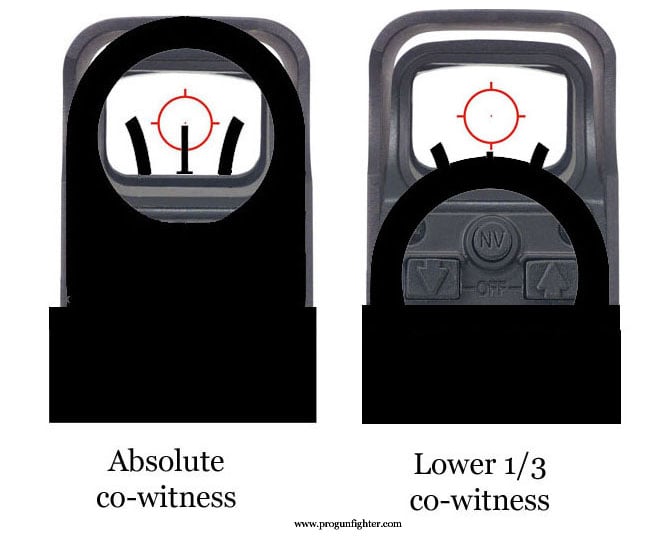 If you have backup irons that you can move up and down…the choice doesn't really matter that much. But if you are running fixed irons…I prefer the lower 1/3 so the front post doesn't get in your way all the time.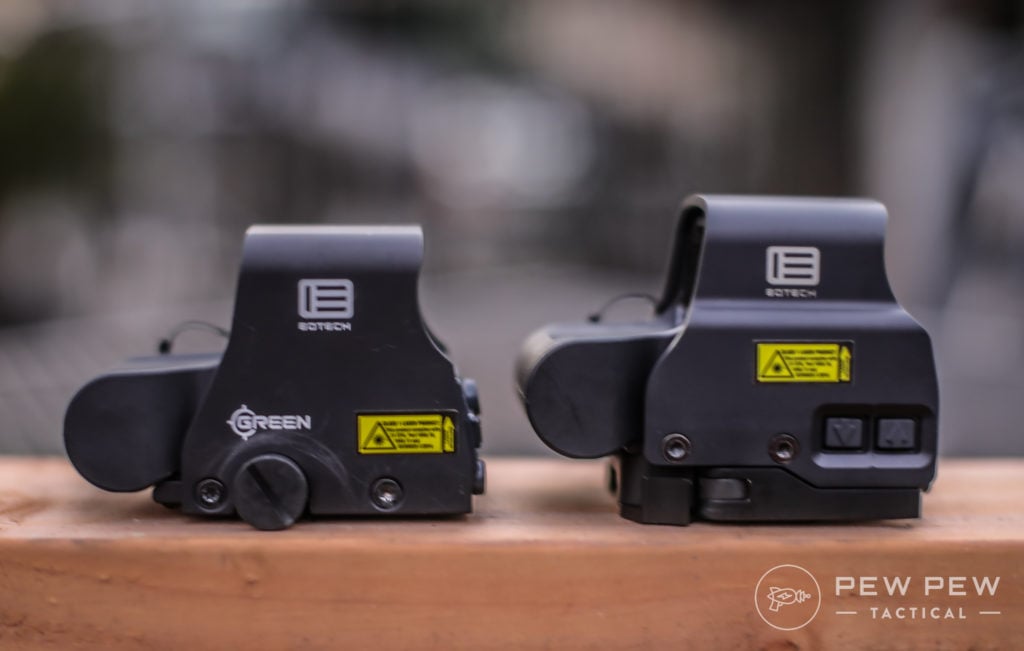 Plus the height matches up better with most common magnifiers. Check out our favorite ones.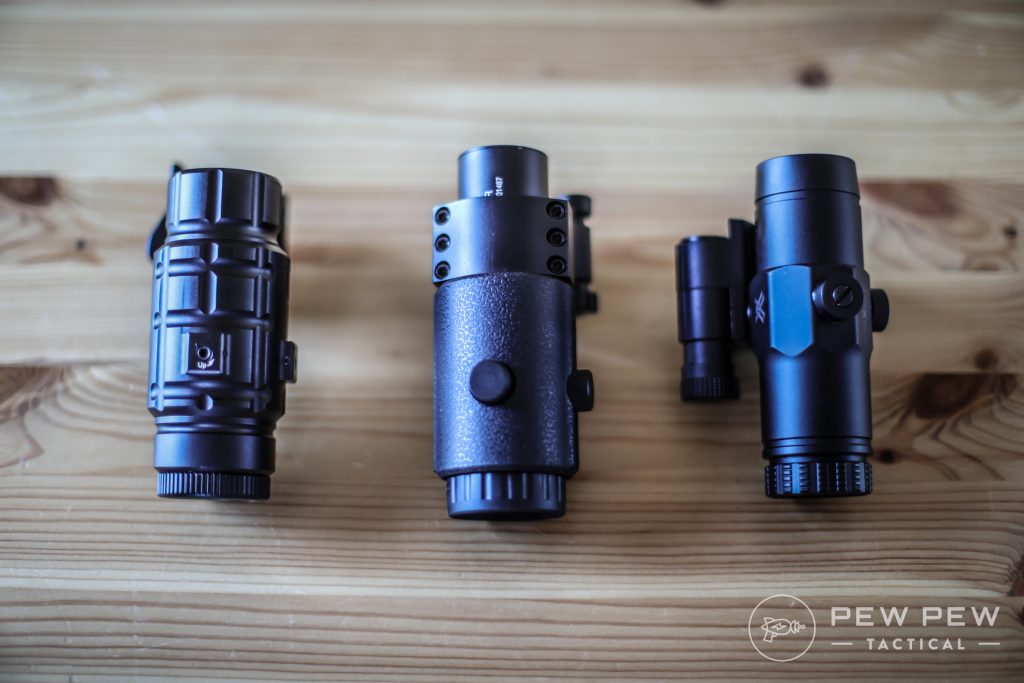 Here is the reticle behind a 3x magnifier.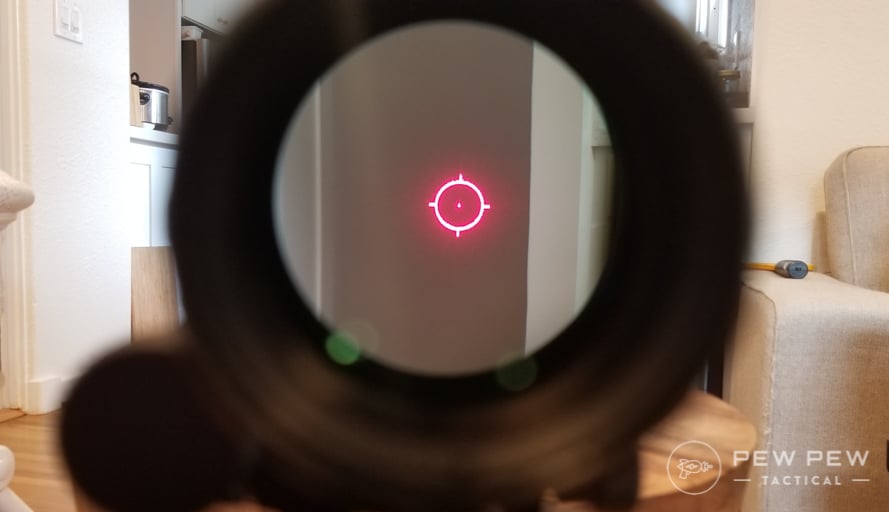 Lastly…the QD mount versions (EXPS) have buttons on the side which make it easier for manipulation if you have a magnifier behind your optic.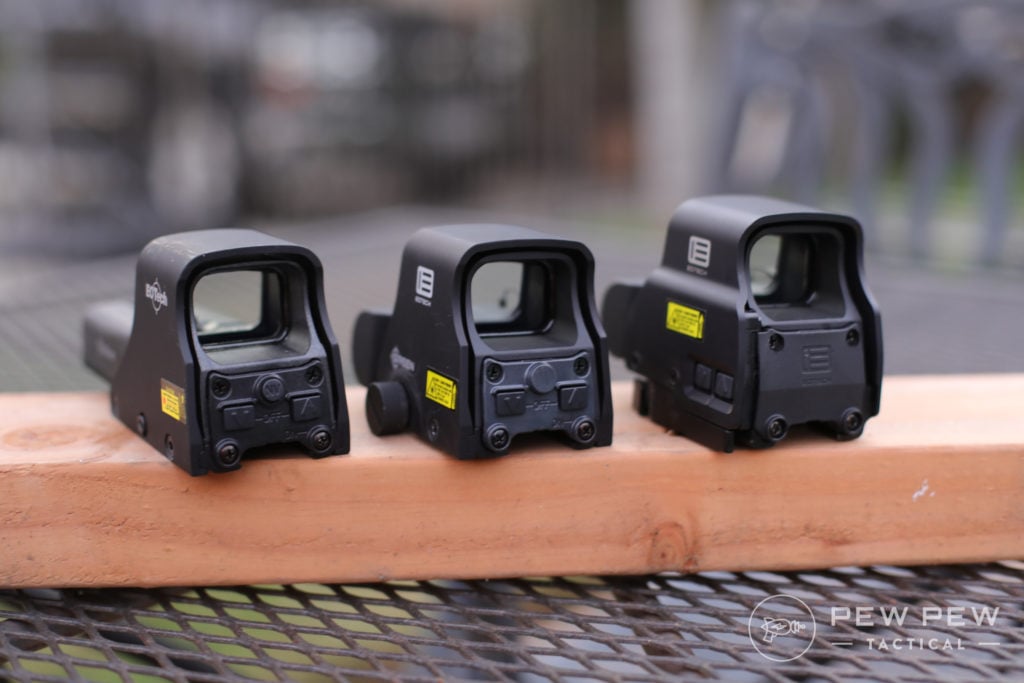 Even without irons…I prefer the QD mount version since I tend to move my optics around a lot and have gotten used to the buttons on the side.
Durability
We abused an EXPS model in our High-End Optics Torture Test series and it survived until the bitter end.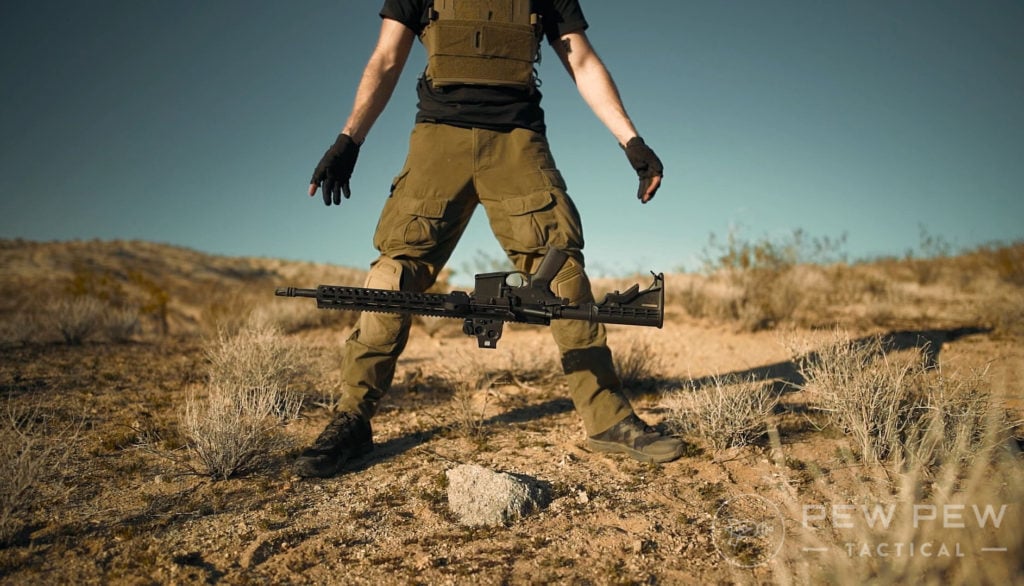 From water submersion to drop testing (no POI shift), hot/cold cycling (no POI shift), and finally different loads until destruction.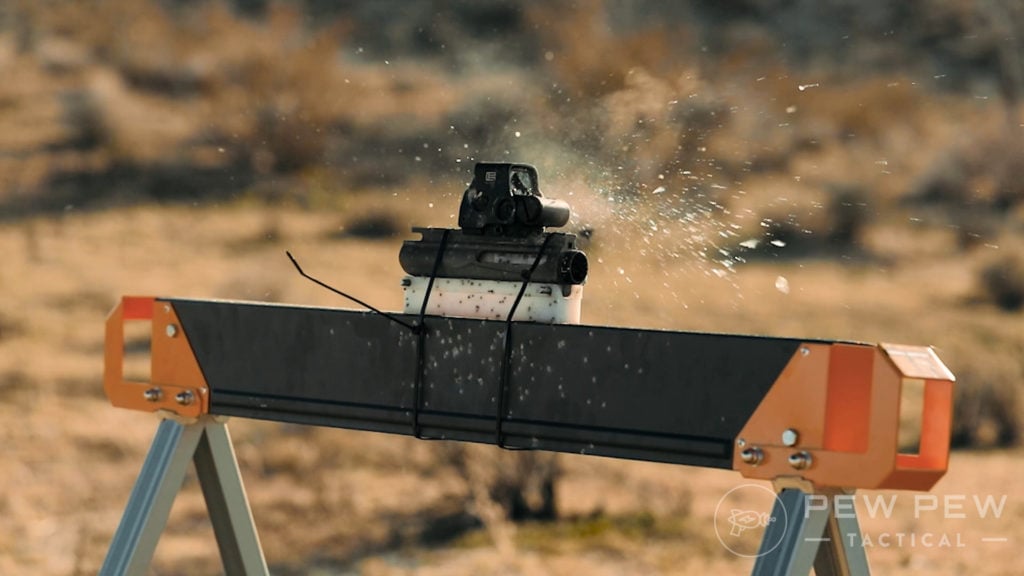 I wouldn't hesitate to have an EOTech on my duty rifle…and several of them do!
Here's the destruction and how it compares to others…
Conclusion
There you have it…my favorite EOTech models.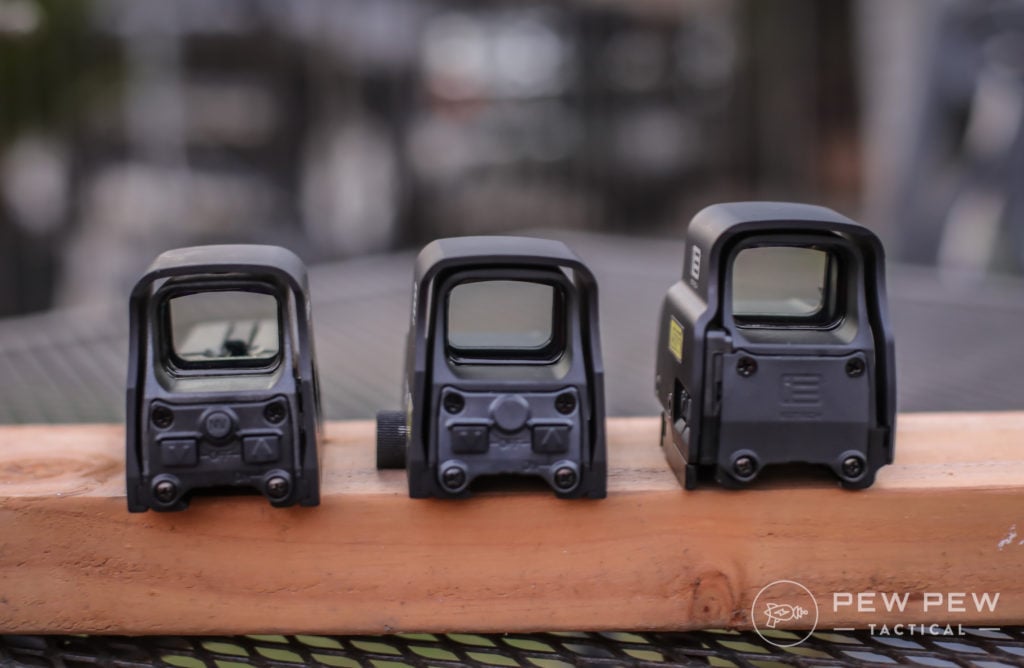 Again…if you're still stuck between choosing a red dot or holographic…check out our comparison article.
If holo sounds right…my top pick is the EXPS2-0.
And my most affordable pick is the Model 512 which takes AA batteries.
Did you end up choosing a favorite EOTech?  Let us know in the comments.  Looking at red dots or magnified options?  Check out our super comprehensive Best AR-15 Scopes & Optics article.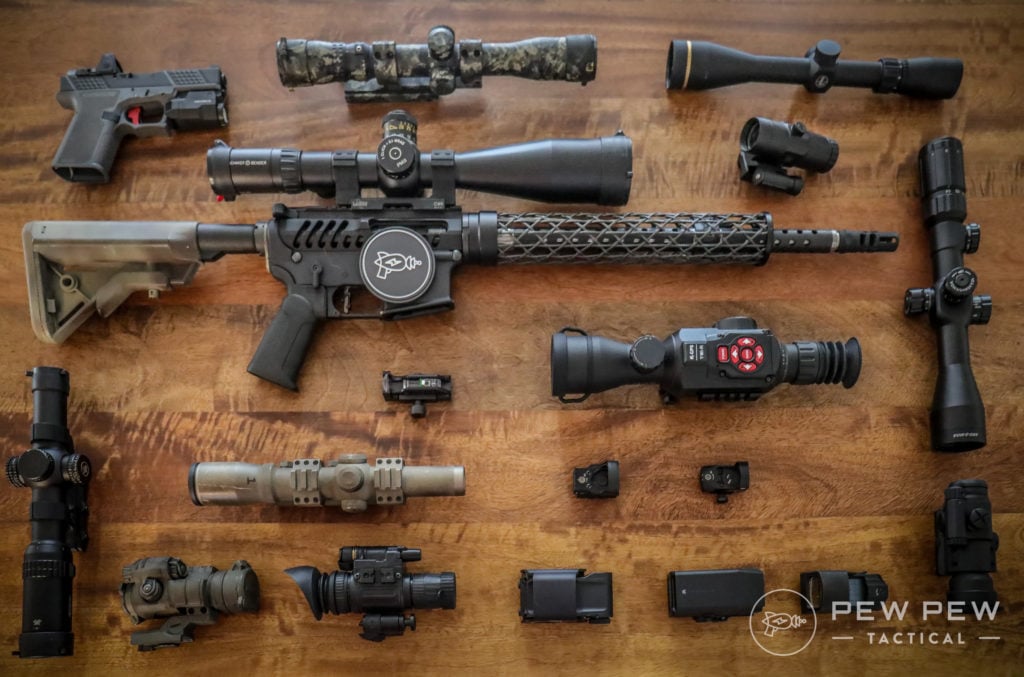 Source
6 Best EOTech Holographic Sight Models [Hands-On] is written by Eric Hung for www.pewpewtactical.com